Overview
FREE FOR K-12 TEACHERS, STUDENTS, AND DISTRICTS
Vaping: Know the truth
Vaping Programs for High School Students
Student Learning Objectives:
Know

Uncover
Overcome
Change
Overview

Youth e-cigarette use remains at an epidemic level. This prevention-forward digital learning experience gives today's students core knowledge around the dangers associated with using e-cigarettes and offers resources to help young people quit if they already vape. The need for vaping prevention programs is particularly timely given that a recent study showing that young people who have vaped may be more likely to test positive for coronavirus.
Vaping: Know the truth is offered to K12 schools at no cost thanks to our work with Truth Initiative and Kaiser Permanente, in collaboration with the American Heart Association. This course was recently honored as the Silver Halo Award Winner in the Engage for Good Halo Awards Health category. 
KEY DETAILS
BEST FIT:
Health, Advisory, Life Skills, FACs
TIME PER LESSON / TOTAL DURATION:
5-10 min / 30-40 min
Know
This lesson introduces learners to the activity of vaping, invites them to reflect on their awareness and knowledge of the topic, discusses a brief history of tobacco and nicotine use, and covers the ingredients present in common e-cigarettes.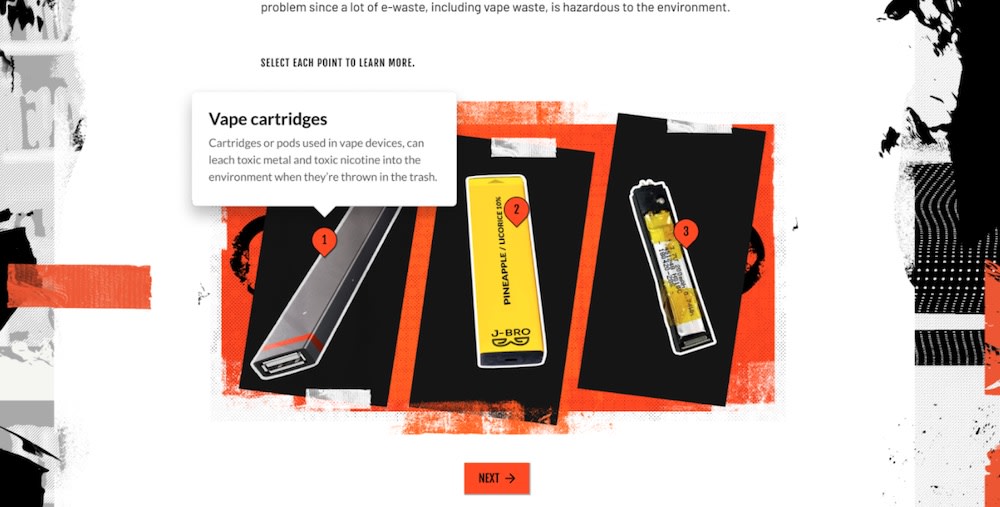 Hear Why Teachers & Students Love This Course
"I really commend the 'tone' of the modules and applaud the final slides that summarize the key points about personal choice - No 'preaching' -- that's GOOD! Of all the worthy courses EVERFI offers - this vaping one may be the most relevant, immediate, and important one. Great job."
High School Teacher
Maine
"The EVERFI course, "Vaping: know the truth," helped me understand the material I was learning in class by connecting it to real-life, using an excellent use of examples and real stories. This course not only informed me about important topics today, such as vaping, but it also showed me how I can encourage change in the world."
Student
Fernando Rivera Intermediate
California
"Myself and others at the school realized that the resource was having an impact when a student who normally vapes was able to see that it was doing more harm than good."
High School Teacher
Missouri
Create Your Teacher Account