5 Things Teachers Want You to Know About SEL Instruction
We asked 2,400 teachers about their opinions on SEL. Here's what we learned:
5 Things Teachers Want You to Know About SEL Instruction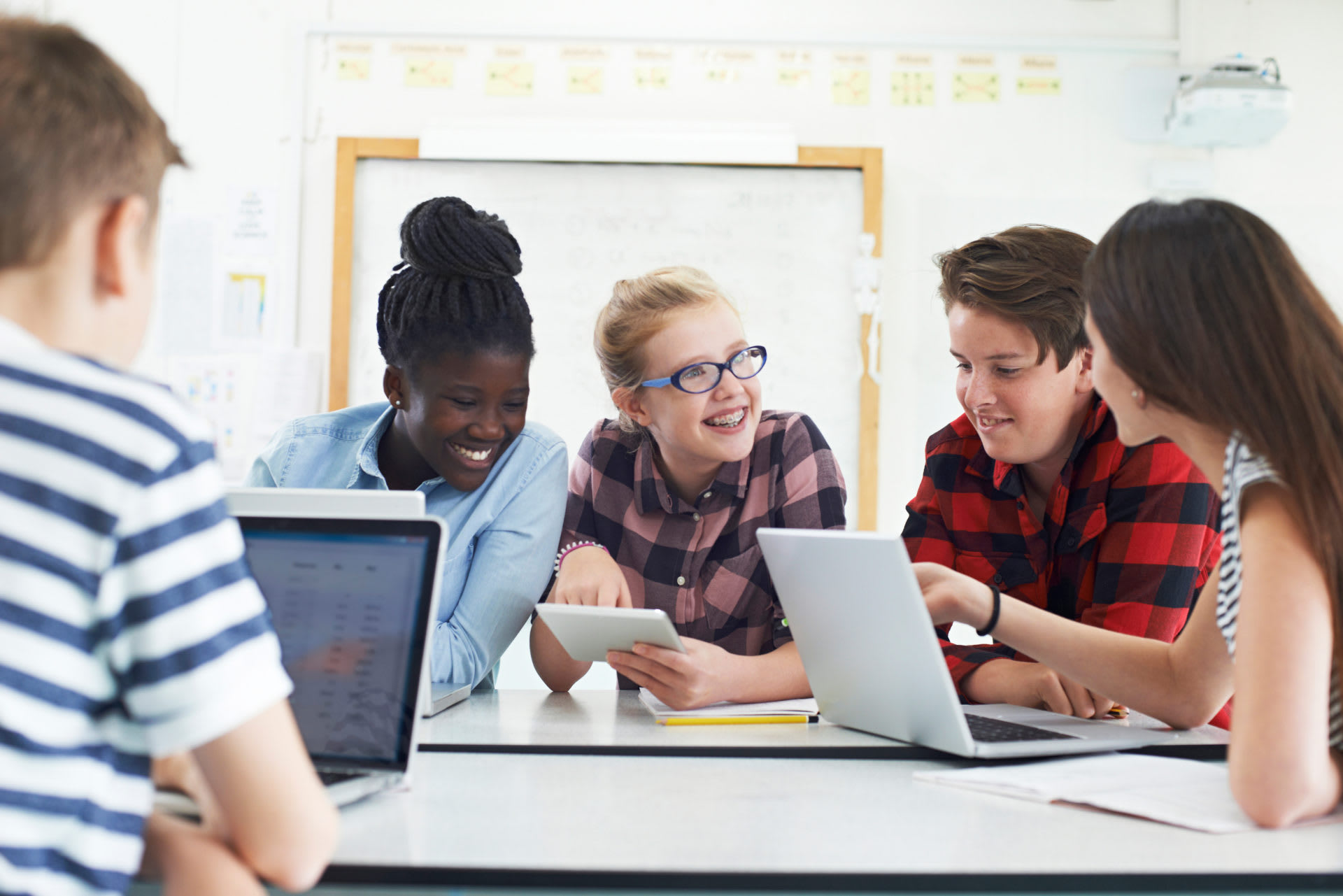 Social-Emotional Learning (SEL) has proven academic, behavioral, and health benefits. But how do we get more SEL into classrooms? We asked our EVERFI teacher network about how they are using SEL, what they view as the benefits of SEL instruction, and their opinions on the advantages and challenges of utilizing digital resources to teach SEL. This is what they had to say:
1. Many teachers say their schools could be doing more SEL.
44% of teachers say their school place "too little emphasis" on developing students' social and emotional skills.
2. Most teachers are incorporating SEL into their classroom, but it's usually not the primary focus.
Nearly three-quarters of teachers (74%)  say they integrate SEL into their curriculum.  Among those teachers, the most common way to use SEL in their classroom is informally (72%) followed by lesson plans where SEL is involved but not the main focus (53%). Just 46% of teachers providing SEL instruction have dedicated SEL lesson plans.
3. Teachers see massive benefits to SEL instruction and few drawbacks.
Nearly all teachers say it improves teacher-student relations (95%), reduces bullying (89%), and improves academic performance (91%). The largest concern cited by teachers is about resource allocation: 34% of teachers say SEL instruction eats into valuable time needed to teach core academic competencies.
4. Teaching SEL through digital resources can provide unique advantages to teachers and students.
Teachers say the top advantage of using digital education to teach SEL is that digital education can engage students who are normally unengaged (71% of teachers agree). Additionally, 94% of teachers say teaching SEL digitally allows students to explore sensitive topics with more privacy than group instruction and 87% of teachers say digital education can provide important feedback about their students SEL skills.
5. Teachers are most concerned about the lack of support and training.
Nearly half (48%) of teachers say there is not enough training or support for teachers using digital resources for SEL instruction.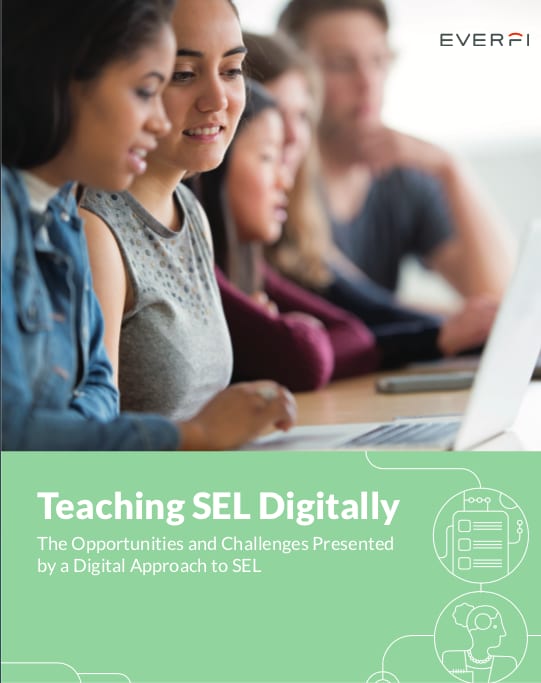 (Click on the image above to download)
EVERFI offers a suite of research-based, standards-aligned digital SEL resources for elementary, middle and high school students. These resources are pre-packaged and planned, making it easy for teachers to add dedicated SEL lessons to their curriculums. Teachers have access to individual student assessment scores through their personal teacher dashboard.
In addition to these lesson plans, curriculum guides, and additional off-line activities, EVERFI provides ongoing support through a local Schools Implementation team in your area, ready to support your school or district's individual SEL needs.
The results presented are from a survey of 2,491 teachers who had used an EVERFI product. The survey was conducted from September 24th to October 15th, 2018.