Diving Deep with EVERFI Financial Literacy
Diving Deep with EVERFI Financial Literacy
We proudly support Financial Literacy Month and recognize our teachers and partners across the country in their efforts to further this critical skill set – not only in April but every day, all year long. This month we'll be featuring our teacher ambassadors as they share how they inspire their students to become financially literate using our free digital resources.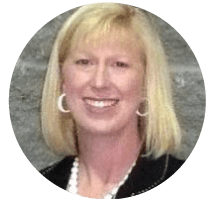 Cecilia Gray is an EVERFI Teacher Ambassador from Arkansas. She is in her 25th year in education and currently teaches high school Family & Consumer Sciences. In addition to teaching FACS, she has also taught 6th and 7th-grade mathematics and is a licensed school counselor. She is currently serving as the Career and Technical Education Content Lead Teacher for Arch Ford Cooperative.
Cecilia uses EVERFI Financial Literacy in conjunction with her existing class structure to supplement various courses throughout the year, including Child Development & Parenting, Food Safety & Nutrition, and Introduction to Education.
Q: You've had the unique opportunity to work within your school's community for years in various positions.  How have you seen the need for financial literacy and/or focus on personal growth and leadership evolve over the years?
A: Every year at parent-teacher conferences, what I hear the most from parents is how much they feel their children need personal finance and how glad they are that it is being offered as a high school elective class. Parents regularly comment that this is a class they wish they had taken in school! It's interesting that several recent news reports and articles have focused on the need for personal finance topics (check writing, using credit, applying for a job or an apt., etc) to be taught with titles like "Bring Back Home Ec" and "Teaching Adulting."
Q: What habits or skills do you prioritize with students to ensure they'll be in control of their futures?
A: One of the biggest skills I try to focus on (along with my guest speakers) is the importance of not doing anything to damage your credit at an early age. We look at how and when to start building credit and what pitfalls to avoid.  We also discuss positive and negative uses for credit.
Q: Which EVERFI program and/or lesson resonate the most with your group of students this year and why?
A: With so many sections of financial literacy, the EVERFI program Financial Literacy has been a great curriculum to use with my classes for an in-depth application of our discussions and activities in class. When students have to miss class for other school events, the online platform makes it easy for the students to stay caught up on assignments.
Q: As a Family, Career, and Community Leaders of America Advisor what meaningful experiences have your students been involved in that propels them toward future endeavors?
A: A big focus for my chapter members has been developing a desperately needed skill – giving back to the community. At the local level, my FCCLA chapter has focused a lot on community service activities related to food insecurity. We actively support our local food pantry including stocking the stand-alone box just outside our building. At the district and state level, we have been involved with Arkansas Children's Hospital, the Ronald McDonald House, and Anti-Tobacco activities.
In competitions at district, state, and national levels we have competed in Parliamentary Procedure (needed in almost every career), Teach & Train (students pursuing education as a career), and Life Event Planning (planning/budgeting for special events in their life). I have also had students serve as both district and state officers which help develop skills in public speaking, organization, leadership, and communication.