How Peer Influence During Adolescence Affects Student Decision Making
How Peer Influence During Adolescence Affects Student Decision Making

Peers shape our world throughout our lives in a variety of ways but for no demographic more than adolescents. Peer influence can dictate the colleges students attend, the risky behavior they engage in, and their academic achievement.
How Does Peer Pressure Affect Student Decision Making
Motivational speaker David Rohn believes that we are the average of the five people we spend the most time with. This theory isn't so far-fetched! You probably see it every day in the halls of your school and have experienced it yourself; peers heavily influence behaviors, attitudes, and outcomes.
Psychology experts Laurence Steinberg and Jason Chein have detailed many elements of peer influence on adolescent decision-making. Many mistakenly think of "peer pressure" as a direct ask or overt bullying, but their studies show adolescent behavior is impacted by the mere presence of peers, meaning that most peer influence is actually implicit. If we misunderstand how peer influence is exerted, then we can never address the issue at its root – by ultimately changing the culture, attitudes and accepted behaviors in our own communities and schools.
How Can I Help My Students Recognize Peer Influence's Effects on Behavior?
The first step is to help students recognize that their behavior is constantly influencing those around them. Lessons from Character Playbook teach students how to analyze influences and understand and manage emotions in an independent, online format. Appreciation, Apology, Aha class-closers or an IRL classroom Twitter board might work as experiential whole-class exercises. If more independent practice is what you're after, practicing mindfulness as a class or writing letters of self-compassion can help students develop positive self-perception and grit.
In addition to understanding their own impact and influence, it is equally important for students to determine what influences they want in their own lives. Helping students identify role models and supporting good choices is key, whether they are hip-hop idols or friends. Positive role models help empower students and ignite their passions.
Finally, we need to educate students around the choices they will be faced with and trust them to make appropriate decisions. Most schools invest in drug and alcohol education and abuse prevention. If you're looking to supplement your school's programming and help students develop the confidence, resilience, and self-efficacy to make choices that are in their best interest, EVERFI has tools to help.
It's necessary to reframe the conversation around peer influence and peer pressure if we are going to begin to adequately address both the symptoms and the disease of negative peer influence on student decision making. Since SEL education is shown to have many classroom benefits, including positively impacting classroom discipline and student grades, exploring this issue in the classroom is beneficial for all. If doing so can make your school community even slightly more positive or welcoming to students, isn't it worth it?
---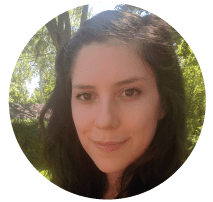 Samantha du Preez is a Senior Schools Manager in Detroit, MI. She is passionate about education, good food, and the arts. She is a connoisseur of fine hobbies and can usually be found creating or playing with her dog, Mr. Darcy.