Summary
Use goal setting to  instill a growth mindset in your students.

Turn vague goals into strategic SMART goals.

Follow up with your students' goals with weekly "goal updates."

Have students share their goal progress with the class.

Celebrate students as they complete their goals.
For educators, setting goals is second nature. We're planners–  and I imagine there were several times in the last hour where your mind whirled through goals for the day, the week, the semester or even the year.  With our students, they often understand the goals and expectations for completing assignments, or performing well with tests, and committing to class projects. But how often do we take it a step further and lead them through a goal setting activity that's more future-oriented?
Exploring goal setting with students is a great way to instill a growth mindset in your classroom: when your students believe that they can achieve a goal through persistence and hard work, they learn to be resilient and that overcoming small failures can lead to larger successes. As the saying goes, writing something down is the first step to making it happen. And as it turns out, there's science to show that people who write down their goals are more likely to achieve them. So how can you get your students excited about future goal setting?
Goal Setting for Students Starts with SMART
Start by sharing a personal goal with your class, but keep it vague. Then, ask your students to turn it into a SMART goal: Specific, Measurable, Actionable, Realistic and Timely.  For example, if your goal is "I want to eat healthy," a SMART version could be: "Starting next week, I will bring a lunch to work from home (that I prepared myself) 4 days a week for the rest of the school year."
Next, ask your students to write down a long-term goal. Explain that long-term doesn't have to be about life after school (but it can be). It can be about making lifestyle changes, volunteering some of their time, or helping out more around the house. Have them form small groups (2-3 students) and turn their goals into SMART goals with the help of their partners.
For younger students, provide a planning chart with the 5 SMART guidelines in a column along the left. Guiding questions will help direct them:
Specific – What exactly do I want to happen?
Measurable – How will I know when I am reaching my goal?
Actionable – What actions will I take to achieve my goal?
Realistic – Why is my goal important and what plan will I follow to reach it?
Timely – When will I reach my goal?
Once their goals are ready, have your students write or type them on a clean sheet of paper (or if they're young, encourage decorating their goals). Then have students tape the final version to the top or inside of their desk or locker where they can reference their goal daily.
Download and print this free poster for your classroom wall while you teacher SMART goals!
Download
Follow-up and Share
Follow through is key. Dr. Gail Matthews, psychology professor at Dominican University of California, ran a study on how goal achievement is influenced by factors like writing them down. She found that students who sent weekly "goal updates" to their friends were twice as likely to report successful goal achievement.
Apply this to your classroom by setting aside 5-10 minutes at the end of each week for students to note how they're progressing toward their goals. Along the way, help students see it's okay to tweak their goal after the fact.
You can provide prompts like:
What actions have you taken this week toward achieving your goal?

Are you closer to reaching your goal than you were one week ago?

As you work towards your goal, do you still feel it's important to you? Is there anything you want to change about your goal?  
Have students share their summary with you directly through a journal entry or paired with a peer as an accountability partner.
Celebrate
Have a student who reached their goal? Time to recognize their achievement and celebrate! If you already have an ongoing class or school award ceremony, consider elevating any non-academic goal achievement too. Praise can look as simple as writing a congratulatory message on the board for all to see, and it may help motivate the rest of the class to follow suit in both congratulating their peers and in meeting their own goals.
I remind myself to make it a big deal in the moment whenever a student fulfills their goal. Sometimes we may be their only (or most important) cheerleader.
Goal Setting for Students FAQs
How Teaching Goal Setting for Students Can Have a Major Impact?
When students are taught how to set their own goals, it can have a significant impact on their academic achievement and personal growth. Setting their own goals gives them ownership and encourages them to take responsibility for their progress, leading to higher engagement and academic success. Teaching goal-setting skills provides students with valuable life skills, such as resilience, self-discipline, and a growth mindset. By learning to set goals, students gain direction and learn to manage their time effectively.
Teaching the importance of goal setting can foster a positive classroom culture that values learning and growth. Encouraging students to set goals makes them active participants in their learning, contributing to a more supportive and collaborative learning environment.
Related EVERFI Resources
---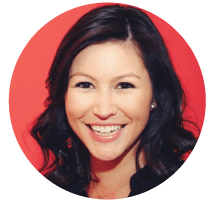 Amber Osuba is the Senior Marketing Manager for K-12. Prior to this role, Amber served as a Senior Implementation Manager supporting educators and districts across Pennsylvania and Maryland for three years. She is a former first grade STEM teacher and curriculum lead. You'll find her at EVERFI's national conference booths asking teachers to grab swag, take a selfie and tag @EVERFI.