Celebrating World Book Day
Celebrating World Book Day
Providing Access to Books and Ensuring Equity in Early Literacy Learning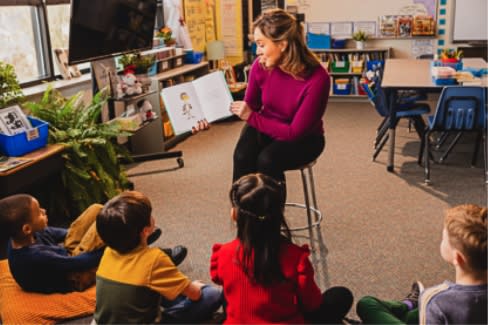 Free Printed Books Make World Book Day a True Global Event
One of my favorite lyrics about the importance of books comes from the Kindred the Family Soul song "What Happens Now." Fatin Danzler sings the following about his son, "He's already reading-no need to search for nothing else." Those most powerful words are the epitome of why reading is so important: it opens the world to children, to everyone. 
The sentiment in that song is the essence of World Book Day (April 23), which was established by the United Nations Educational, Scientific and Cultural Organization (UNESCO) to promote "creativity, diversity, and access to knowledge" (UNESCO, 2022). However, access to literature for all continues to be a challenge. 
"Book deserts," areas in which books are hard to come by, are common in high poverty neighborhoods (Neuman & Moland, 2019). Local libraries are a great choice to address this issue; yet, there are a whopping 2.5 million children attending schools in districts where there are no libraries. The following are just some of the organizations that have taken great strides to put printed books in children's hands for free or at the cost of shipping:
Providing access to books is one step while another is ensuring that children can read them. WORD Force, a free online reading program, promotes development of early childhood literacy skills and therefore is critical to leveling the playing field of access to reading acquisition. WORD Force will provide e-books to students during the 2022-2023 school year. Take a look at the WORD Force website (families, teachers) to learn more about its offerings and how to register.
In honor of World Book Day, go share with colleagues about the free resources mentioned above, including WORD Force. Having access to books and a program that supports children's ability to read  paves the way to achieve the essence of World Book Day.
---
Dr. Jaumeiko Coleman
Dr. Jaumeiko Coleman is the Vice President of Early Literacy Impact at EVERFI. In her role she enjoys collaborating with colleagues across units as well as external stakeholders on early literacy projects as a subject matter expert. Dr. Coleman's career focus on spoken language and literacy has been infused in her work in public and private schools, public and private universities, and a not-for-profit association. She is a board member of Learning Disabilities Association of Georgia and Learning Disabilities Association of America.