You likely have employed numerous instructional techniques and resources to address your students' vast learning needs, including use of digital learning programs. However, like many of your colleagues, you may be feeling a need for more support with choosing and using digital programs in alignment with your curriculum and instructional efforts. 
Below are four tips for aligning your literacy instructional efforts to your students' practice of those skills in digital early literacy programs: 
Bolster your knowledge of early literacy skills.
A slew of states have enacted "science of reading" legislation which includes a focus on teacher training in research-driven literacy assessment and instructional practices. Teachers should know that the following promote robust literacy skills: background knowledge, spoken language skills (including phonemic awareness, which is a component of phonological awareness), phonics (including word structure), vocabulary, reading fluency, reading comprehension, spelling, and writing.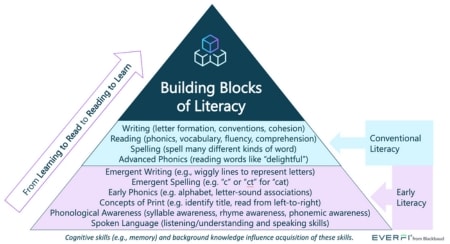 Us

e

effective i

nstructional methods

to

help your students master content.
A guiding principle in the science of reading research is implementation of structured literacy. This includes teaching students all aspects of literacy in an explicit (directly teaching literacy skills), systematic and sequential (moving from basic to more advanced literacy skills), and cumulative (early literacy skills underpin conventional literacy practices) manner, and monitoring progress (diagnostic). 
Source: Cowen, C.D. (2016). What is structured literacy? International Dyslexia Assocation. https://dyslexiaida.org/what-is-structured-literacy
Improv

e

your

digital literacy skills

so you

can

help

students

learn

via

information and technology communication (ICT)

tools like tablets and

digital

game-based learning programs

.
You may see improved student learning outcomes by combining your knowledge of curriculum content and pedagogy with how to effectively select and operate technology, internet, and other digital media and information. For example, if you are teaching students letter-sound associations, you would want them to practice that skill and any related or precursor skills in a digital early literacy program.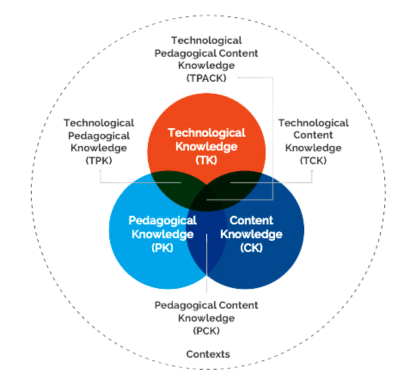 Source: U.S. Department of Education & Office of Educational Technology. (2016). Education technology and teacher preparation brief. https://tech.ed.gov/files/2016/12/Ed-Tech-in-Teacher-Preparation-Brief.pdf 
Familiarize yourself with

students'

digital early literacy programs

.
Engaging with your students' digital programs allows you to identify shared and disparate terminology, which can be addressed in classroom instruction. You also can locate the scope and sequence for the digital program and see how it aligns to your English language arts (ELA) scope and sequence. Be sure to look for a gradebook containing students' scores from the games to help inform your formative assessment efforts.  
Would you like to try these tips in your classroom using a free, science of reading- and research-based digital early literacy program? If yes, check out WORD Force: A Literacy Adventure, which was designed to help K-2 students build literacy skills that have been proven to move them from "learning to read" to "reading to learn"! If you are looking for a home or on-the-go practice option, check out the new WORD Force Reading Adventures app. 
References 
Olson, L. (2023). The reading revolution: How states are scaling literacy reform. https://www.future-ed.org/wp-content/uploads/2023/06/The-Reading-Revolution.pdf 
Ryder, R., & Machajewski, S. (2017). Investigating the relationship between students' digital literacy and their attitude towards using ICT. International Journal of Educational Technology, 5(2), 26-34.  
Swerling, L.S. (2018). Structured literacy and typical literacy practices: Understanding differences to create instructional opportunities. Teaching Exceptional Children, 51(3), 201-211. https://doi.org/10.1177/0040059917750160  
U.S. Department of Education & Office of Educational Technology. (2016). Education technology and teacher preparation brief. https://tech.ed.gov/files/2016/12/Ed-Tech-in-Teacher-Preparation-Brief.pdf 
---
Dr. Jaumeiko Coleman
Dr. Jaumeiko Coleman is the Vice President of Early Literacy Impact at EVERFI. In her role she enjoys collaborating with colleagues across units as well as external stakeholders on early literacy projects as a subject matter expert. Dr. Coleman's career focus on spoken language and literacy has been infused in her work in public and private schools, public and private universities, and a not-for-profit association. She is a board member of Learning Disabilities Association of Georgia and Learning Disabilities Association of America.