Senior year! The time all high school students have anxiously been awaiting, and now it's here! Formal senior pictures, graduation announcements, ballgames, and that repetitive question from well-meaning family members and friends asking, "What are your plans for after high school?" Queue the college campus tours, scholarship applications, and seemingly never-ending paperwork as these fresh-faced seventeen- and eighteen-year-olds prepare to meet the real world. For many seniors, the acronym FAFSA (Free Application for Federal Student Aid) is a foreign word that they find absolutely perplexing. If only there were a FAFSA lesson plan to help them understand…
Introduce Them to the FAFSA
In my semester Financial Literacy course offered to students in grades 10-12, paying for college is a common topic of discussion. I focus on FAFSA as one of the first steps in financing college because my school averages about 80% going on to either a community college or four-year university following high school graduation. The Financing Higher Education lesson in EVERFI – Financial Literacy (lesson 6) serves as an introduction to FAFSA, leading to the utilization of the FAFSA website, applying for an FSA ID, and finally the actual completion of the FAFSA application.
The lessons in EVERFI Pathways: Financing Higher Education take students' knowledge of paying for college to a more advanced level, covering topics such as understanding your education's ROI, understanding financial aid, student loan basics, budgeting for your loans, and repaying loans responsibly. The FAFSA process can be difficult for students to grasp, so it's essential that educators familiarize themselves with its specific terminology and documentation before introducing the concept.
For me, explicitly teaching about FAFSA and incorporating FAFSA lesson plans into my curriculum are extremely important because completing a FAFSA every year is required in order to receive, and to continue to receive, financial aid, including scholarships, grants, student loans (subsidized and unsubsidized), and work study for anyone attending a 2- or 4-year college or university. I stress to my students the maintenance and payoff involved in keeping their finances in order, especially for higher education.
Help Parents Understand
My high school offers several opportunities to assist parents in their understanding of the FAFSA. As part of our first Parent-Teacher Conference in mid-October of each year, our high school counselor hosts a college night for parents and students to receive assistance in filling out the FAFSA.
In attendance are local college financial aid counselors who are available to answer specific questions that parents might have. For this year's seniors who will be attending college in 2023-2024, the FAFSA application opened October 1, 2022, and parents utilized their 2021 tax form when filling it out.
We use social media, both email and phone messages, and flyers to inform parents of the college night and the necessary paperwork needed (copy of previous year's taxes, social security numbers, etc.) so that assistance can be given in filling it out.
Bring These Strategies to Your School
Using EVERFI's Financing Higher Education lessons in a personal finance class, during a specific class all seniors take (such as English), as part of a FAFSA lesson plan, and/or at the parent/student college info night is an excellent way to introduce FAFSA to those unfamiliar with it, without being overwhelming.
For schools wanting to start a Parent/Student FAFSA Night, I would highly recommend utilizing whatever resources are available to you. Connecting with your high school and/or college financial aid counselors, gathering support from your school administrators, and explicitly teaching FAFSA information in advance of the event will help ensure a smooth, supportive, and successful evening for all. Pick a date and time when you will have a captive audience and can maximize your services. Remember, for parents and students filling out the FAFSA (and other college documents) for the first time, the process can seem impossible without the assistance of knowledgeable teachers.
---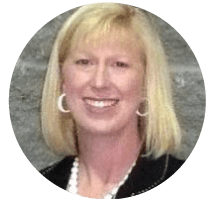 Cecilia Gray is a former EVERFI Teacher Ambassador and high school Family and Consumer Sciences (FCS) educator from Arkansas with 27 years experience in education.  In addition to teaching FACS, she has also taught 6th and 7th-grade mathematics and is a licensed school counselor.