Overview
FREE FOR K-12 TEACHERS, STUDENTS, AND DISTRICTS
Ignition: Digital Wellness and Safety
Digital Wellness and Safety
STUDENT LEARNING OBJECTIVES
Online Safety
Technology and Data
Digital Rights and Literacy
Evaluating Content
Social Media
Screen Time vs. Offline Time
Digital Privacy
OVERVIEW
Ignition: Digital Wellness and Safety is a digital literacy curriculum designed to provide students with the information they need to safely and confidently navigate the digital world.
Through six digital responsibility lessons, students take practical steps to protect their privacy and safety online. Students will learn critical digital literacy skills including how to evaluate content for accuracy, perspective, and motive. Ignition's digital literacy curriculum helps students acknowledge the benefits of online communities and resources while guiding them to successfully navigate potential pitfalls in their digital lives.
Ignition is a #DigCitCommit approved resource.
COURSE DETAILS
BEST FIT:
Technology, Digital Media, Research, Health, and Science
TIME PER LESSON / TOTAL DURATION:
25 Minutes / 2.5-3 Hours
STANDARDS:
ISTE Standards for Students established by the International Society of Technology in Education (ISTE)
LANGUAGES:
English, French, Spanish
Connections and Community
This lesson focuses on digital literacy for students. Students practice building a positive online community, explore what having a digital identity means, and analyze online posts' permanence and that impact.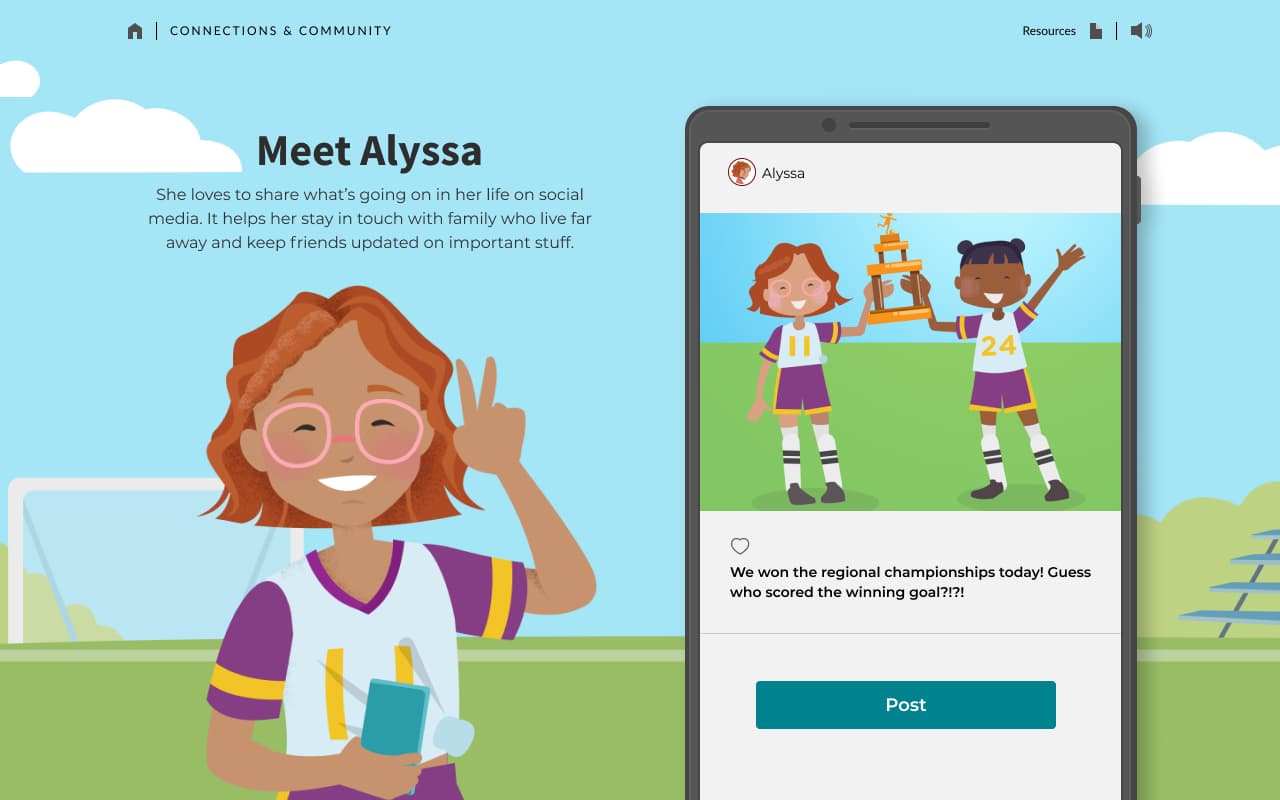 Create Your Teacher Account