Financial Literacy for Kids, Too? Definitely, Here's Why
Financial Literacy for Kids, Too? Definitely, Here's Why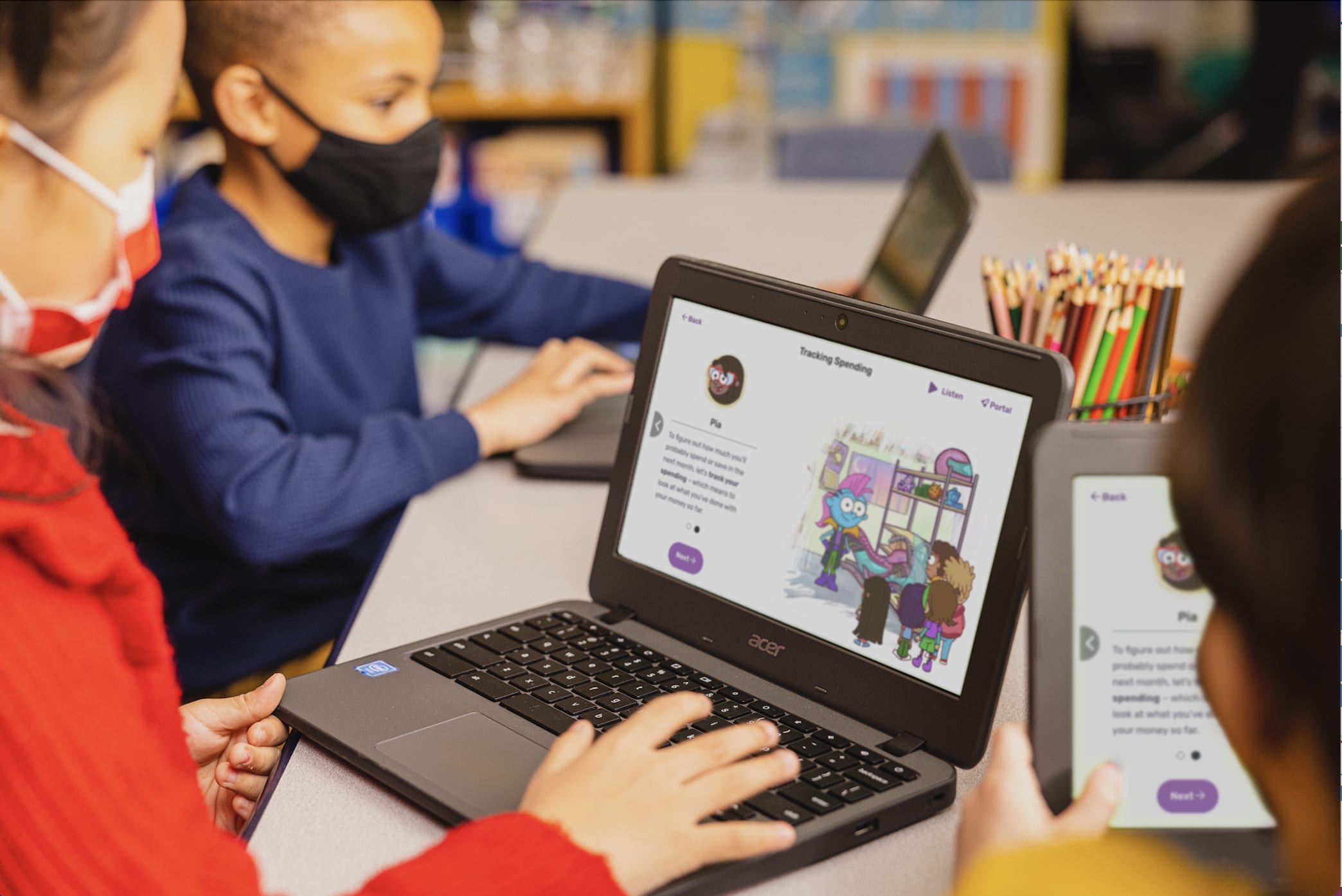 Financial education is important at all grade levels. However, teaching financial literacy to kids can often be a challenge — for both teachers looking to include financial literacy in their curriculum, and for students trying to grasp and practice sometimes very complicated concepts. What you need are actionable and engaging lesson plans and activities that make it easy to teach financial literacy to your elementary school kids.
The Importance of Financial Literacy for Elementary School Students in Particular
In 2019 the Standard & Poor's Global Financial Literacy Survey found that only 57% of American adults are financially literate. Additionally, the survey found that the financial literacy rate among adults worldwide is only 33%. Financial literacy is undeniably important to ensure that we can successfully manage our money and financial security. These recent findings are startling and shed light on the serious need for additional financial education for elementary school students.
One of the reasons financial literacy for kids is so important is that financial attitudes, habits, and norms begin to develop between ages 6 and 12, when students are typically in first through sixth grade. Recall your earliest money memory. Do you remember tagging along with adults to the grocery store or visiting a bank to make a deposit or even overhearing your parents discussing their budgeting plans? From our earliest memories, we have witnessed the importance of financial literacy for kids even if we didn't realize it at the time. Teaching kids about money, and healthy money habits, at this age can have lasting impacts.
Whether remote, hybrid or in the classroom – we've got you covered as you help your students build foundational financial literacy skills this year.
That's why elementary schools should look to include the basic fundamentals of financial literacy for kids, like financial responsibility and money management. This added curriculum will help kids begin to both learn how to handle their money and start to build lifelong spending and savings habits that they can carry into the future. It's during these early elementary years that we're able to begin building the foundation for healthy financial decision-making.
What Should a Financial Literacy Curriculum for Elementary School Students Cover?
Teaching financial literacy to elementary students can be challenging in part because money isn't something that they manage day to day. That being said, there are a handful of financial skills that are perfect for younger students. Some of these include topics like:
needs versus wants in fiscal responsibility

creating budgets to manage money

responsibilities that come with borrowing money

different ways to contribute to savings and investing
Topics like these and others can help young students begin to understand the importance of building life-long, responsible financial habits.
Finding Free Financial Literacy Programs for Kids
You're in luck. We offer free, pre-built, easy-to-access programs specifically tailored to elementary students' needs. Our Financial Literacy for Kids course offers free, interactive, online learning lessons designed to promote financial literacy for elementary students and teach financial education skills to young learners. Our literacy course includes easy-to-understand concepts and modules that encourage students to practice their newfound financial skills.

Looking for more free financial literacy activities for elementary students?
If you're an elementary school teacher looking for additional resources aside from our kid's financial literacy course, we've got you covered.  When you register for free on our teacher platform, you get automatic access to all our courses as well as free online financial education resources for your students. There is a myriad of other free financial literacy activities for elementary school kids including the following: