6 Recommended and Free Resources to teach African American History
6 Recommended and Free Resources to teach African American History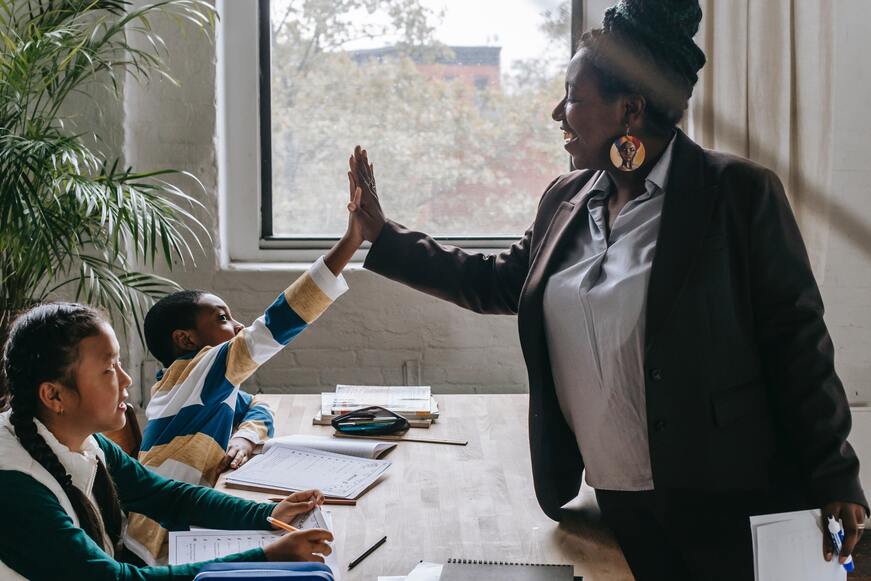 Recognizing the importance and inclusion of African American history in our schools and districts is a necessary step in presenting our students with a full and complete history. Knowing where to begin or what resources to utilize can seem to be a formidable task, especially when wanting to balance honesty with honor. Outlined below are individuals and resources who provide a solid starting point for those beginning the journey.
Subject Matter Experts
Dr. Bernadette Kelley serves as the Principal Investigator for The African American History Task Force and Associate Professor at Florida A & M University. Dr. Kelley currently serves on numerous statewide committees for curriculum and instruction, as well as a former chair of The African American History Task force from 2000 to 2014. Her experiences and background provide perspective and expertise in developing culturally responsive African American curriculum. Follow the African American History Task force on Twitter @aahtf1
Brian Knowles serves as the Manager for African American, Latino, Holocaust, and Gender Studies within the school district of Palm Beach County. Brian has designed courses specifically for secondary coursework highlighting the contributions of African people across the diaspora that have been utilized statewide.  His dedication to providing relevant and engaging resources, as well as the incorporation of stakeholder voice provides a relevant perspective when considering design and implantation. Follow Brian on Twitter @teachhealbuild.
Watch Dr. Kelley and Brian webinar on strengthening African American history education in districts to gain best practices, advice on overcoming common challenges, selecting resources, and more!
Free Online Resources to Teach Black History
This turnkey resource provides five self-graded and standards-aligned lessons that chronicle four periods of African American history from slavery and emancipation to the Civil Rights movement and present-day initiatives. The interactive lessons allow students to explore and interact with history while making modern day connections through independent activities and guided group discussions.

Subject Matter Expert: Dr. Clayborne Carson

, Director of the Dr. Martin Luther King, Jr. Research & Education Institute
The follow-up to 306 – African American History provides students with insight and knowledge into the less recognized but pivotal history and contributions of African Americans throughout United States history.  Students explore untold stories surrounding Juneteenth and Affirmative Action through a first-person perspective and the present-day impact. Their journey continues as they celebrate successful Black entrepreneurs and analyze the wealth disparity between Black and White Americans as well as the impact of the Tulsa Massacre. Students end their journey with a celebration of Black pioneers in medicine and an investigation into the challenges Black Americans face in healthcare. Just like the original 306, Continuing the Story is aligned to state standards, self-graded, and filled with supplementary resources.

Subject Matter Expert: Patrice McLaurin

, author, image activist & advocate for Black youth
This website explores the global history of Black people across the diaspora. The page ranges in resources including primary documents, visual timelines, archives, and more. This resource encapsulates the diversity and rich history while honoring the culture.
Provides a guide to African American resources in the State Library and Archives of Florida. The resource documents the Black experience in Florida over time from photographs with detailed explanations to manuscripts of Civil War letters, Slave Registers and interviews preserved as oral histories.
A digital resource for the Black Experience. The mission of the organization is to educate the world on the accomplishments of African Americans through video oral history interviews. Its creation responded to a lack of documentation of the experiences and contributions of African Americans. History Makers contains a section dedicated to K12 educational resources recognizing African American contributions to science through three volumes; social and emotional learning balancing trauma and resilience, and a self-guided curriculum focusing on academic and creative skills.
A website for teachers that includes lesson plans, activities, and additional resources. The website distinguishes between time period, theme, resource type, and grade level to find relevant lessons for classroom use. The content related to African American history section contains links to recommended books, free teaching activities, and film clips.
Recommended Readings for Culturally Responsive Teaching
Culturally Relevant Pedagogy: Asking a Different Question

by Gloria Ladson-Billings is a compilation of published works that frame the belief structure around Culturally Relevant Pedagogies by providing anecdotes, stories, and celebratory methodologies that reframe learning for Black and Brown students.

Culturally Responsive Teaching: Theory, Research, and Practice (Third Edition)

by Geneva Gay combines best practices from multicultural teachings and real-life stories.  The book frames that all students can be successful learners with relevant experiences and the development of meaningful relationships while recognizing lived experiences and the intersection of identity.
Another resource Dr. Kelley mentioned that is worth investigating are local partnerships with colleges or universities. Within these higher institutions, there are students, professors, and practitioners who are studying histories, engaging in research, or have vast accessibility to multiple resources that would support the integration of African American history into schools.  If possible, it is worth fostering communication to bring these opportunities into the K12 environment.
While this provides insight into valuable resources and materials for introducing African American history in your school or district; watching the webinar with Dr. Bernadette Kelley and Brian Knowles provides firsthand narratives on the importance through current practitioners and advocates for bringing African American history into our schools and districts.
How EVERFI Helps Schools and Districts Strengthen Black History Education
  Free online, standards-aligned resources to teach Black History
The

306 suite

provides teachers with turnkey lessons that build critical thinking skills while connecting the events of today to inspirational leaders and movements throughout history.
  A dedicated EVERFI Implementation Specialist is always available to provide free:
Curriculum alignment

Professional developments

Data analysis 

Tech support and more
  A professional learning community for district and school administrators
Accelerate

provides leaders with the opportunity to learn from and network with educational leaders on topics like leadership, curriculum, and community engagement.
Learn more about how EVERFI supports districts and schedule a call with your district's dedicated EVERFI Lead at everfi.com/k-12/districts 
---
Samantha serves as the Coordinator for Equity, Inclusion, & Justice, as well as the Director of Student Services for grades K-5 at The Falk Laboratory School of the University of Pittsburgh. Samantha is currently pursuing an Educational Doctorate in Social and Comparative Analysis in Education from the University of Pittsburgh as she works with The Falk Laboratory School's students, faculty, and families to ensure equitable learning opportunities are available to all, as well as cultivate the celebration of all identities. Twitter: @MsUtley86