What Is Career Readiness and Why Is It Important?
Career Readiness • 8 Minute Read
What Is Career Readiness and Why Is It Important?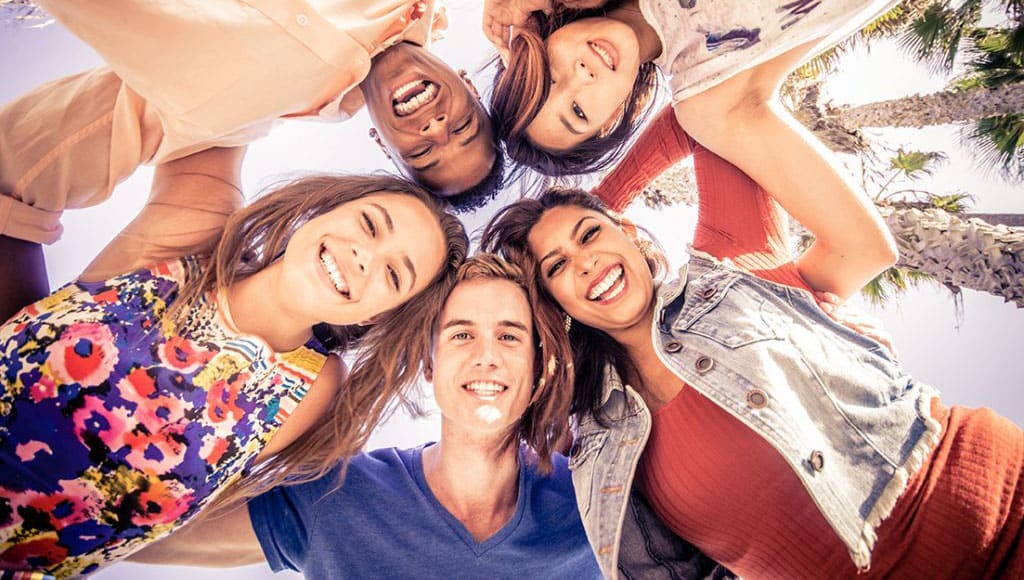 Career readiness is the process of preparing students of any age with the essential skills they need to find, acquire, maintain, and grow within a job, as defined by Applied Educational Skills. 
Career readiness includes such important topics as
communication

critical thinking

emotional intelligence

financial literacy

time management

stress management 
Preparing students for life after school also includes both in-class instruction and apprenticeships, internships, externships, and co-ops, which encourage students to put their newly acquired skills to practice and even pick up new real-world skills they can't necessarily acquire from inside a classroom. 
Career readiness education is critical in schools because it prepares students for life after college as they begin their careers, equipping them with the skills necessary to navigate the workforce. According to the U.S. Chamber of Commerce Foundation, career readiness skills, or what they refer to as transferable or employability skills, "provide students with a competitive edge during interviews and internships for current and future careers" and "can differentiate a good employee from a great one." These critical skills, not often made a priority in schools, give students the edge they need to land jobs. 
Current Career Readiness Standards
College- and career-ready standards are becoming more popular both at the national and state level. The U.S. Department of Education says that "students need to be prepared to compete in a world that demands more than just basic skills" – skills that students can use to think critically, solve problems, and be successful in the real world – and that starts with establishing nationwide academic standards and assessments that states can easily follow and implement. According to the Department of Education, many states have begun to develop their own standards in line with national standards in an effort to ensure college and career readiness in their students. 
In 2009, the Common Core State Standards Initiative was established in an effort to outline standards for what students should know at the end of each grade and to ensure students are equipped with the skills necessary to succeed in college, work, and life. The standards were designed with college and career readiness in mind, emphasizing college and career expectations, higher-order thinking skills, and student success in the global economy and society.  
What Is the Skills Gap and How Does Career Readiness Address It?
The skills gap refers to "a fundamental mismatch between the skills that employers rely upon in their employees, and the skills that job seekers possess," according to the Brookings Institution. This gap makes it difficult for both individuals to find jobs and employers to find skilled employees – employers are simply not interested in spending time and effort to teach employees the skills and knowledge that they should be bringing to the job themselves. According to the National Association of Colleges and Employers, there are stark contrasts between how employers perceive students entering the job market and how students perceive themselves entering the workforce. For example, "employers often rate the proficiency of recent college graduates lower than do the students themselves," suggesting that employers see a major skills gap where college students don't.
The skills gap widens when schools fail to prioritize teaching students career readiness skills before they graduate. By incorporating career readiness education into their curriculum, schools can help to close this gap because teaching real-world skills to students prepares them for landing jobs after school. 
What Should a Career Readiness Curriculum Cover?
Career readiness curriculum should cover various subjects and skills for the real world, including problem-solving, career exploration, career readiness assessment, and other soft skills. In addition to these higher-order thinking skills, career readiness should include STEM, focusing largely on critical math, science, and career concepts. Today, STEM skills are used in every industry, so all students benefit from learning STEM skills as a part of their career readiness education. That's why it's vital to incorporate both real-world and STEM skills into career readiness – that way students are prepared to enter the workforce and can avoid getting stuck in the skills gap. 
Free Career Readiness Resources For Teachers
EVERFI has a variety of turnkey career readiness courses you can easily include in your curriculum. Our no cost resources are designed to equip educators with the tools necessary to help their students prepare for the future. If you have career readiness standards to comply with, we can help guide you toward a solution.
Career Readiness Courses 
---
Career Readiness for High School Students 
As students progress through their journey, they identify goals based on their interests and skills, learn what they can do now to achieve their goals, determine whether they will go to college (and how to pay for it) or go into the workforce as well as learn the soft skills needed to be successful regardless of the path chosen.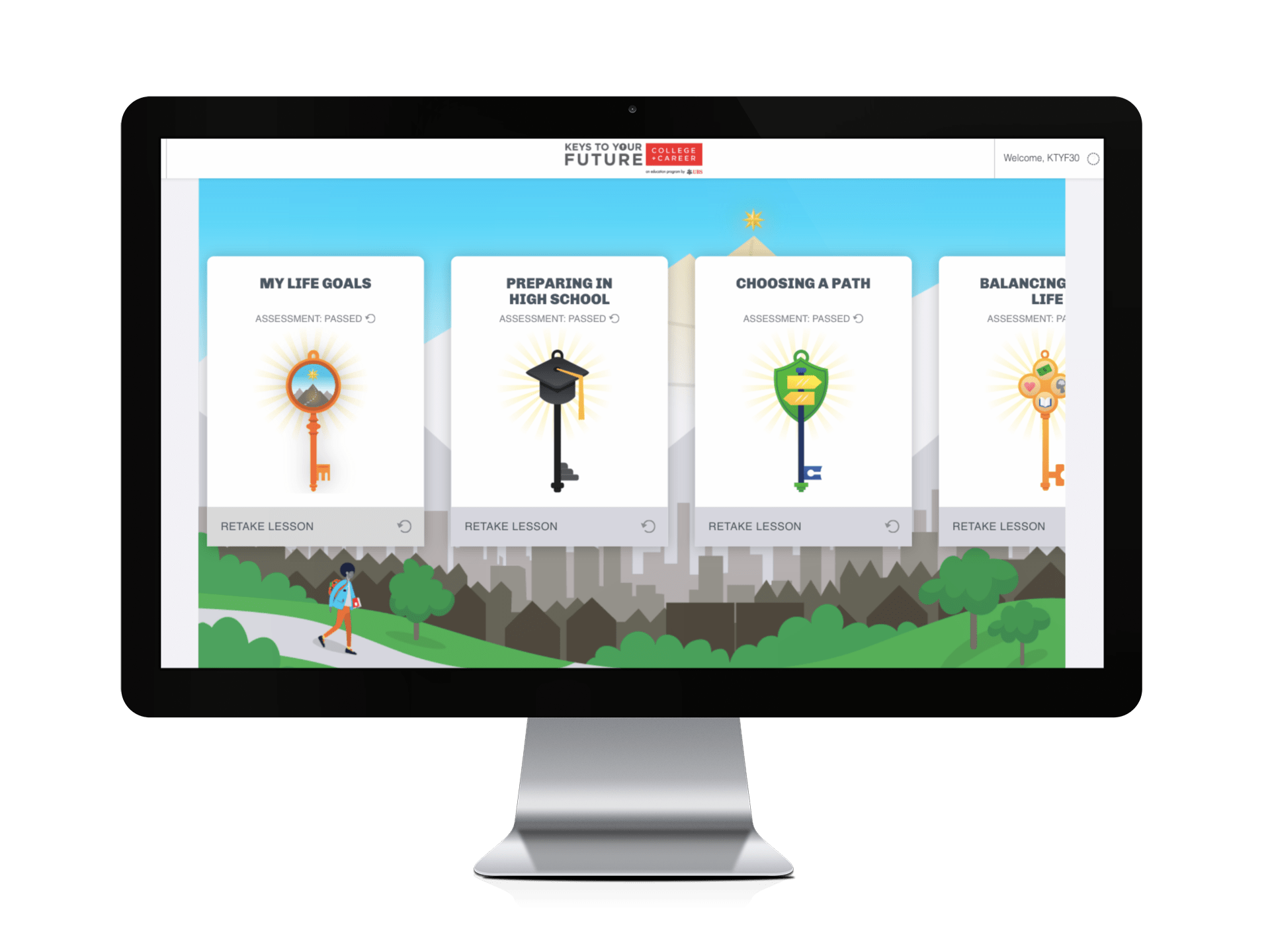 ---
Career Readiness for Middle School Students
Half personal finance. Half college and careers. Middle school students act as a mayor helping constituents solve such issues as choosing a career, paying for college, and growing a business. Students also get to apply what they learned as they build their own blueprint to obtain their desired career.

---
STEM Career Exploration for Elementary & Middle School Students
With both a math and science edition, this course leverages highly interactive gameplay of hockey to expose students to foundational STEM concepts through real-life applications and careers. 

---
Entrepreneurship  for Middle & High School Students
Students get to feel the excitement and see the complexity of being their own boss as they build a food truck business. With the help of real-world case studies and personalized diagnostic activities, students build a business plan that leads to the successful launch of their company.

---
STEM Career Exploration for Middle School Students
Teachers will be able to excite even the most unenthusiastic middle schooler as they take fun self-assessments and explore possible STEM careers based on their interests and personality traits. Afterward, students design a custom sneaker, fix a "smart home" that's gone haywire, build a perfect playlist for their listeners, diagnose and care for patients, and develop video games.

---
Career Readiness for Elementary Students 
Getting elementary students thinking about income and careers is easy when you have five friends and superheroes to help. In this program, students help friends make short and long term goals, choose careers and identify current money making opportunities. They then get to apply that knowledge to themselves through interactive self-assessments.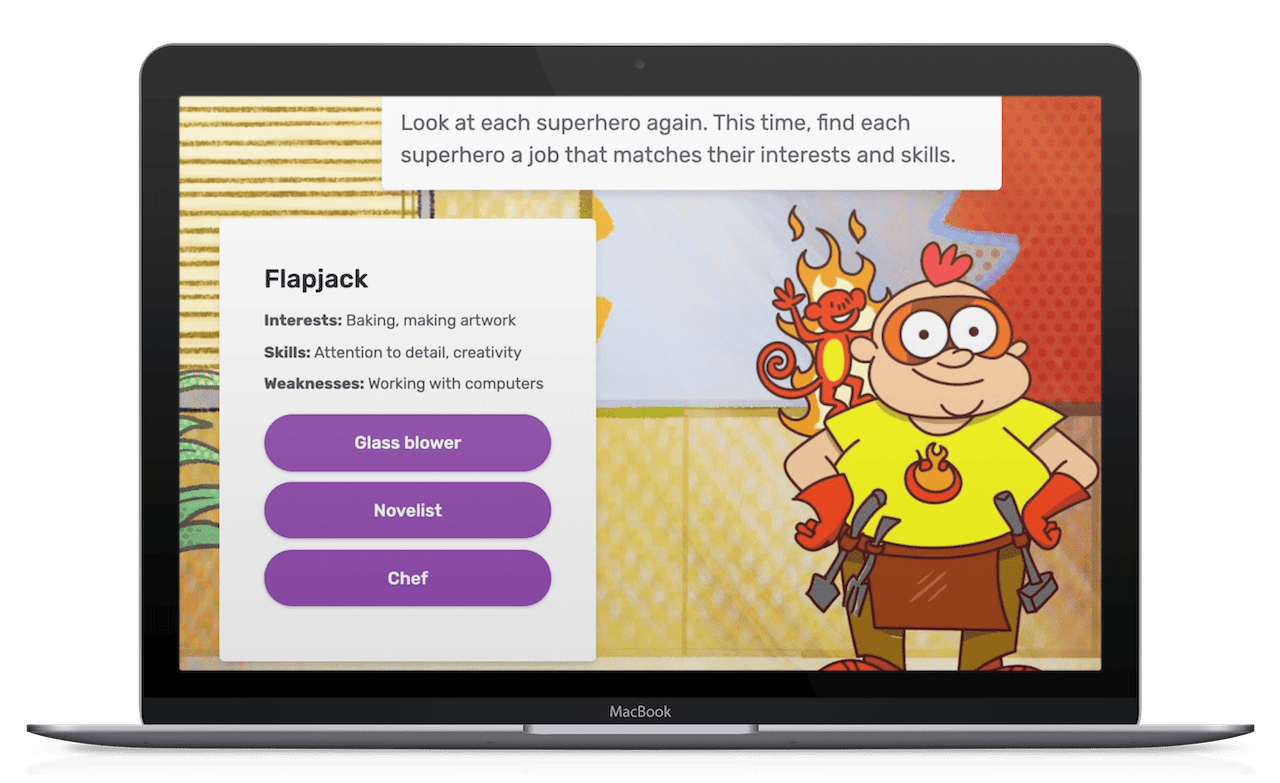 Career Readiness FAQs
What 3 major skill areas does career readiness involve?
Career readiness typically encompasses a broad range of skills. However, if we categorize them into three major skill areas, they would be:
Technical Skills: These are specific skills needed to perform a certain job or occupation. They often require training or experience in a particular field. For example, programming languages are technical skills necessary for many jobs in the tech industry.
Transferable (or Soft) Skills: These are skills that are applicable in various job roles and industries. Examples include communication skills, problem-solving skills, leadership abilities, teamwork, adaptability, and time management.
Career Management Skills: These skills are essential for navigating one's career path effectively. They include abilities like self-assessment, understanding the job market, networking, job search strategies (like resume writing, interviewing), and ongoing professional development.
These skill areas, in combination, help individuals to not only secure employment after their education but also to thrive and advance in their chosen careers. It's important for students to focus on developing skills in each of these areas to maximize their career readiness.
What skills are needed for career readiness?
Career readiness involves a variety of skills and competencies that enable an individual to successfully navigate the workplace. According to the National Association of Colleges and Employers (NACE), there are eight key career readiness competencies that employers often seek in college graduates. The eight key career readiness competencies are critical thinking and problem solving, oral and written communication, teamwork and collaboration, digital technology, leadership, professionalism and work ethic, career management, and global and intercultural fluency.
These competencies can be acquired and developed through a combination of coursework, co-curricular activities, internships, work experience, and involvement in campus and community activities.
How does career readiness help college students?
Career readiness equips college students with a range of skills that are desirable in the workforce. This not only includes discipline-specific knowledge but also essential soft skills, such as communication, teamwork, critical thinking, problem-solving, and adaptability.
By focusing on career readiness, colleges help students prepare for life after graduation, making sure they can apply their learning effectively in the professional world.