Have you noticed an increase in interest around the medical fields in your students? If so, you're not alone, according to data from the Association of American Medical Colleges (AAMC).
The AAMC reported that, in 2020, the number of students entering medical school was at a two-decade high, with 22,239 matriculants. Additionally, applicants for the class of 2021 were already up 18% in December as compared to last year. What's causing this sudden increase in activity that medical schools are seeing across the country?
While there might not be definitive data, one could likely assume that the pandemic has played a major role in sparking increased enthusiasm in the field. Whether students have been touched personally by the horrific effects of COVID, have been inspired seeing front line workers respond to the crisis, or have discovered a new hero in watching Dr. Anthony Fauci, director of the National Institute of Allergy and Infectious Diseases, lead the country on the mainstage, the medical community is encouraged, especially with predictions of an estimated shortage of 54,100-139,000 physicians by 2033.
Healthcare Career Exploration Activities
With the spotlight on the pandemic, now is an opportune time to encourage career exploration for K12 students and support their growing interests. Whether it's sharing access to the medical machines simulation in Endeavor: STEM Careers Exploration or helping them to explore the types of healthcare careers available, practicing the social-emotional skills they'll need to thrive as a caregiver, brushing up on their proficiency in math and science, or even thinking about how to start saving money for the increasing costs of medical school, there are plenty of ways to foster and reinforce your students budding interests, particularly career exploration for middle school students and high school students, in the healthcare fields.
Looking back one day, will we actually be able to say that this surge in medical school interest was a result of — as coined by medical school admissions offers — the "Fauci Effect"? While Dr. Fauci has been flattered, he stated:
"Probably a more realistic assessment is that, rather than the Fauci Effect, it's the effect of a physician who is trying to and hopefully succeeding in having an important impact on an individual's health, as well as on global health. So if it works to get more young individuals into medical school, go ahead and use my name. Be my guest."
And when it comes to getting students more interested in their future careers, we couldn't agree more.
For more career exploration activities for students of all ages, visit our College and Career Readiness Resources page.
---
Looking for the perfect lesson for your grade level? I've included a quick guide of free digital lessons below:
STEM exploration:
Social-emotional skills needed as a caregiver or stellar coworker/leader:
Financial literacy and planning/preparing for higher education:
________________________________________________________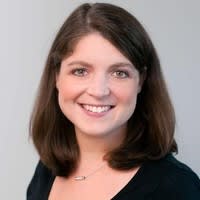 Kaley Levine, Lead K12 Family Marketing at EVERFI, has over 12 years of experience in Product Marketing and Program Management within the Education Management and Technology industry. Additionally, she has 2+ years experience as a general education, special education and gifted programs teacher for K-12 public schools.