Why a Workplace Banking Program Can Help Drive Collaboration and Growth
A Conversation with Zelle®, BankNewport, and Think Bank
WEBINAR ON DEMAND
Why a Workplace Banking Program Can Help Drive Collaboration and Growth
Learn from a former HSBC exec why a workplace banking program can provide more valuable customers and how to build a program that lasts.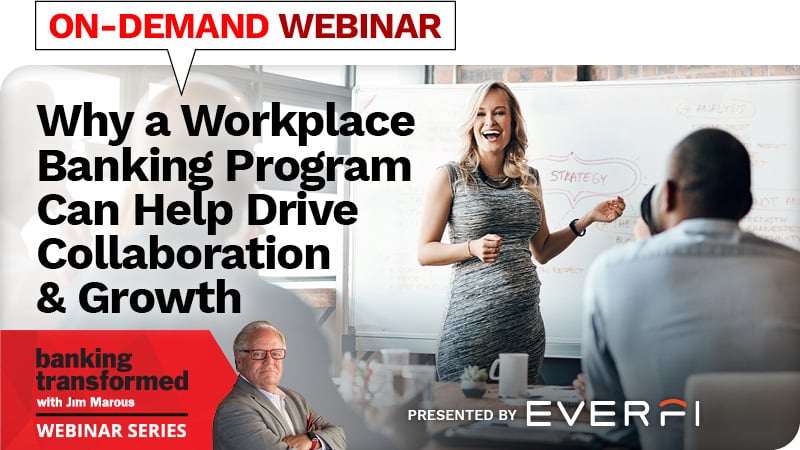 As financial institutions are looking to drive sustainable growth across business lines, a workplace banking program can be that boost for both B2B and B2C. But employee behavior change won't happen in one financial wellness workshop. So how can banks create a program that provides real value to employees?
Hear from a former HSBC leader how EVERFI's workplace banking program helped them develop stickier customer relationships, drive engagement with younger consumers, and target more valuable customers.
You'll Learn:
How to acquire customers that are 3-5x more valuable
How to build a strategy for corporate employee banking
What financial topics gain the most interest from employees
Key tactics for helping commercial partners execute sustainable workplace banking programs
Panelists:
Richard Knight, Co-Founder & Managing Partner at Global Leader Group EMEA and former Global Head of Employee Banking Solutions and Cross Business Collaboration at HSBC
Ryan Swift, VP of Strategic Partnerships at EVERFI
Jim Marous, Co-Publisher at The Financial Brand