Diversity, Equity, And Inclusion Education For All Of Your Stakeholders
Become an ally for employees, students, and communities by providing critical, life skills education that helps address systemic inequities and prejudices in an enduring way.
Request a Demo
The State of Diversity, Equity, and Inclusion Education
Today's generation of young people are socially conscious and activism-inclined, and positive brands and workplace cultures are increasingly critical priorities for many businesses and institutions. EVERFI has established a lifetime approach to our courses to address diversity, equity, and inclusion in actionable and age-appropriate ways.
42% of educators feel that diversity and inclusion is one of the top issues impacting students.
67%of job seekers consider diversity an important factor when considering employment opps.
76% of consumers say engagement in the broader community is important to brand reputation.
Join 3,000+ Of Leading Organizations That Power Education Through EVERFI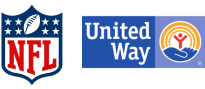 Lay The Groundwork For Change
Sponsoring DEI education in your communities is an innovative approach in fighting racial injustices and helping to create conscientious citizens for a better future. Interactive online education, school events, and custom reporting dashboards will help show you the impact you are making.
Learn More
Strengthen Your Workplace
Provide a robust set of training and resources to employees to support diverse recruitment efforts, foster an inclusive workplace, and build a positive culture.
Get Started
Build Equity In Your Communities
Identify areas of need, like financial literacy, mental wellness, prescription drug safety, and more, for K-12 students and adults that help to combat systemic inequities through education.
Learn How
Insights To Expand Your DEI Initiatives
More resources featuring research, key themes, and actionable tactics to make impactful changes to your strategies.