Overview
WORKPLACE TRAINING
Diversity & Inclusion Training Suite
Diversity, equity, and inclusion training designed to build a better, more inclusive workplace culture.
Whether you're building a foundation or integrating DEI into every aspect of your business, we're here to partner with you and guide you all the way.
Comprehensive DEI Solution
Successful DEI training strategies are not a one-and-done activity. They:
Build a shared foundation of respect.

Reinforce it with focused, ongoing education.

Create meaningful, live conversations to deepen understanding.
That's why we've built a comprehensive suite of courses and guides - with impactful content and the flexibility to deploy the right training at the right time, our D&I suite makes diversity and inclusion training work for you.
Diversity: Inclusion in the Modern Workplace
Diversity, Inclusion & Belonging
Here's What's Included in This Diversity & Inclusion Suite:
This online diversity training suite covers a wide range of topics and exercises, including:
Diversity: Inclusion in the Modern Workplace
Helps lay the foundation for your organization's DEI training strategy. This diversity awareness course introduces important concepts and provides practical strategies.
Diversity, Inclusion and Belonging
Reinforce important topics (like allyship), introduce more complex topics (like anti-racism), and help employees put concepts into action with skill-building scenarios.
Diversity, Inclusion and Belonging for Leaders
Current and emerging leaders learn how to hire and manage diverse teams, model inclusive behavior, and practice being advocates for DEI in key talent management moments.
DEI Discussion Guide (offline resource)
Use our DEI Discussion Guide to easily facilitate conversations and interactive exercises, keeping employees learning and engaged in these topics throughout the year.
Managing Bias
Learn how bias can affect the workplace, and encourage employees to use that awareness to reduce the negative effects in everyday situations. 
Accommodating People with Disabilities
Teach leaders how they can create a workplace that's accessible and inclusive for all.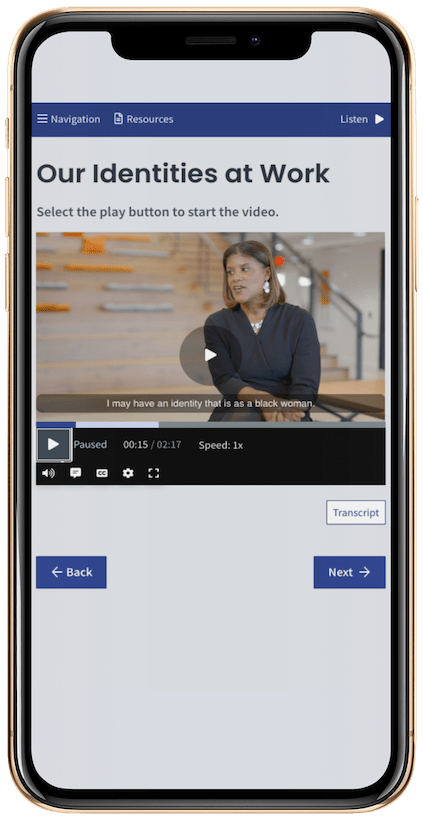 Configurable
Build a brand experience with standard and premium configurations.
Mobile First
Employees can take the course wherever, whenever.
Analytics & Reporting
Track employee progress, completion data through EVERFI's admin dashboard.
Streamlined Administration
Automatically assign courses and send email reminders to your workforce.
The Suite features:
Live-action videos that bring realistic scenarios to life
Motion graphics to help employees visualize complex subjects
Short, bite-sized content to promote learning and reflection
Flexible design that allows the right lesson to be delivered at the right time
Interactive "knowledge checks" and quizzes to keep employees engaged
After taking this course, your employees will feel empowered with the skills needed to create more respectful and inclusive workplaces.
Workplace Diversity Training That Builds a Culture of Belonging
1,200+ Companies Build Better Workplace Cultures With EVERFI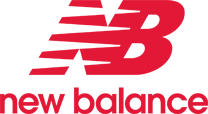 Additional Information on Diversity Training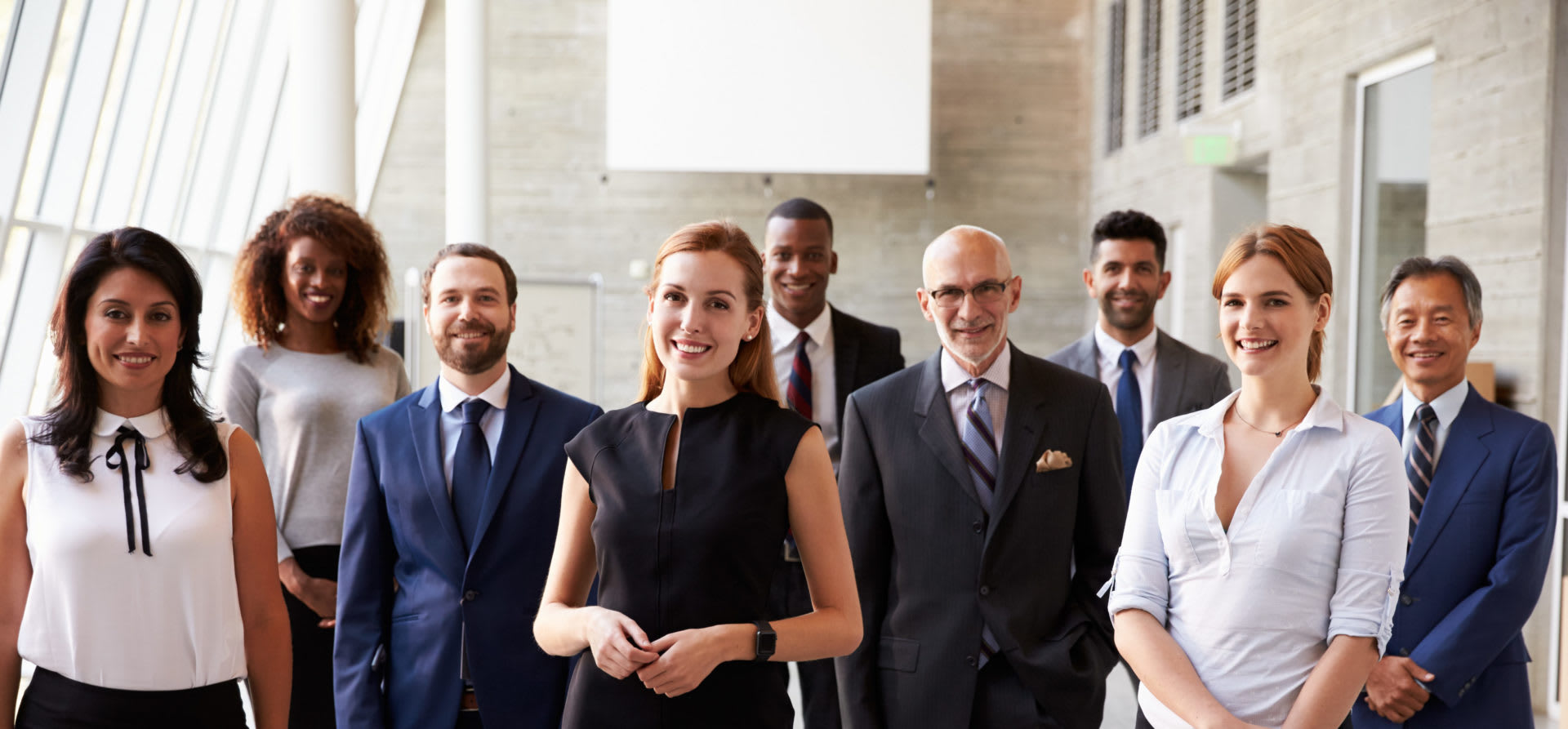 What Is Diversity, Equity, and Inclusion (DEI) Training?
While the definition of diversity training continues to evolve, it is generally provided to help employees gain a better understanding and appreciation of the differences that come from varying perspectives and backgrounds. Additionally, DEI training assists organizations in creating shared expectations of respect, collaboration and a culture of belonging.
Does diversity training work? Not in isolation. To maximize the impact and effectiveness of your diversity awareness efforts—and of course, to ensure compliance with many federal and state mandates that require training for all employees—it is critical to implement diversity awareness programming organization-wide, from staff to faculty to administration. Even the most effective diversity and inclusion training experience will not create and sustain a culture of mutual acceptance, respect, and understanding if it exists as the only tactic that is disconnected from other strategic efforts.
Preventing bias, discrimination, and injustice is more than just a diversity training program — it's a process.
Successful organizations prioritize diversity, equity, and inclusion at all levels of the workplace and prioritize training as a key initiative as one part of an ongoing, institution-wide strategy that delivers on targeted outcomes.
Workplace diversity initiatives share a number of key elements:
They include clear goals that are monitored continually

They leverage mentoring programs

They incorporate targeted recruiting programs

They provide diversity training to everyone —– with specific support for  supervisors and managers

They have a defined diversity manager

They reassess their efforts and make improvement frequently

They transparently communicate their diversity goals internally and externally
Diversity training isn't something that's done once a year and then forgotten.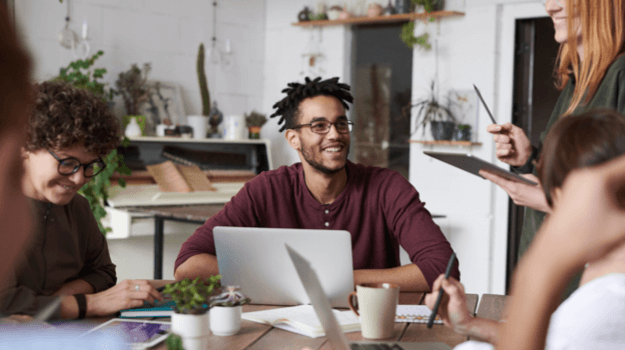 What Are the Benefits of an Effective Diversity Training Program?
Diversity drives innovation through the support of varied viewpoints and a culture that supports seeking, listening, and supporting those viewpoints. The evolution from conceptually valuing diversity to actively supporting inclusion requires both intention and skill-building.
Many diversity and inclusion training programs include a specific focus on unconscious or implicit bias. There is ample research that demonstrates the potentially undermining effects of unchecked biases on equitable decision-making and respectful interactions. Promoting inclusion in the workplace through unconscious bias training and fully invested leadership develops strong teams that can recognize and overcome implicit bias in the workplace.
An additional consideration of effective diversity and inclusion training is to connect it to harassment and discrimination prevention efforts. Promoting diversity helps prevent discrimination and builds a strong workforce that is more attractive to today's job seekers. In fact, according to Deloitte, the vast majority of millennials, who represent almost 50% of the workforce, say they prefer to work for companies that actively foster inclusion.
Diversity training programs, when done well, can make a real difference in the culture of your workplace to drive inclusion, mutual respect, employee satisfaction, longevity, and loyalty.
Diversity training online can be a cost-effective element of any successful diversity and inclusion program.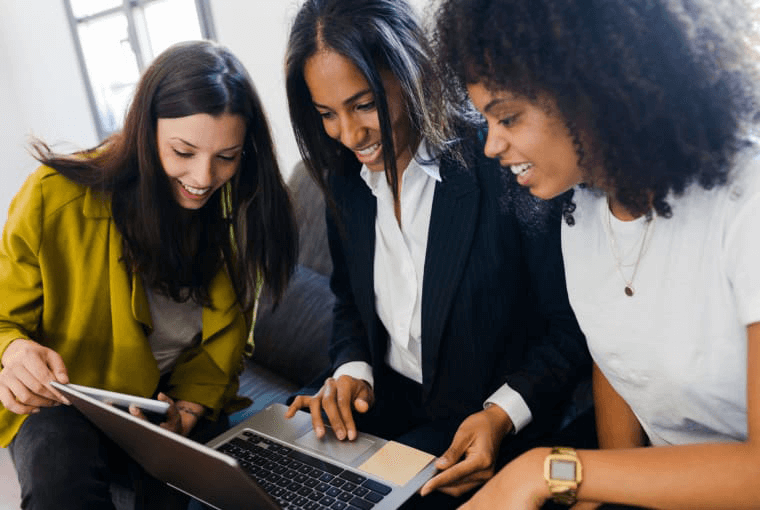 Can You Run Diversity Training Online?
Today's workplaces are busy and often dispersed across a variety of locations where employees are involved in any number of initiatives that compete for their time. That can make offering in-person training programs a challenge. As companies consider ways to ensure that their workforces receive critical diversity training, many wonder: can you run diversity training online?
The answer: a resounding yes!
In fact, online diversity training can be especially relevant now as companies struggle with the impacts of a pandemic. Even before the virus caused many organizations to send employees home to work, remote work was on the rise. That makes online training a great go-to resource to offer compliance, flexibility, and real-time training for all members of your staff.
Required in-person training can be inconvenient, sometimes impossible. Online training offers a solution to meet the needs of workers of all types, working in a wide range of settings—including from home. In addition to providing the flexibility for employees to access training when their schedules permit, online training makes it easy to train new staff members and to retrain staff regularly to ensure that important messages persist over time.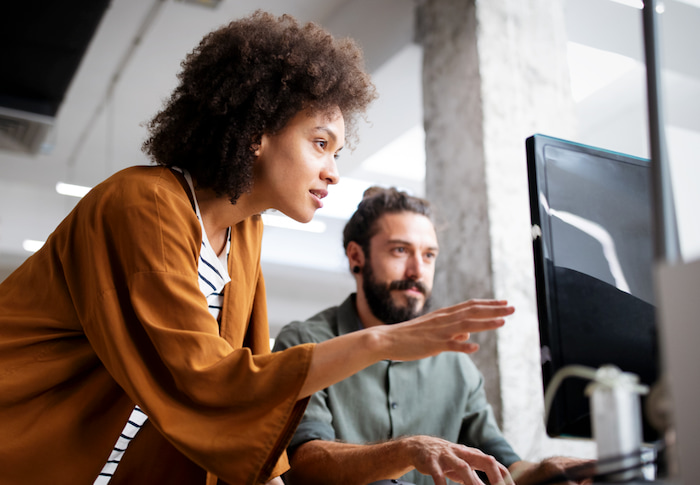 Diversity Training Examples
While many companies struggle to show real benefits from their diversity training efforts, some organizations have been heralded in the media for their high-profile efforts to provide diversity training to their employees. Here are some diversity training examples that showcase what's possible when  
Sephora is one example. In response to backlash over an incident of what many felt was racial profiling, Sephora shut down its stores for an hour to offer diversity and inclusion training to all employees. High visibility training efforts like this can certainly raise awareness. Unfortunately, these one-time events rarely lead to lasting change.
McDonald's is another company that has made a concerted effort to provide diversity training to managers and employees to make a difference. They point to leadership support and accountability; internal coaching, mentoring and education; and the use of employee business networks as key elements of their success.
Starbucks, like Sephora, was a company that ended up in the news because of an employee's questionable response to two African American patrons who didn't immediately place an order. The employee called the police and the men, who had been waiting for others to join them for a business meeting, were arrested and led away in handcuffs. It was an egregious incident that led to widespread criticism— and company-wide diversity, equity, and inclusion initiatives.
The key to effective diversity training, of course, is to focus on creating lasting impact by impacting the overall company culture. A single training event—no matter how widely publicized—simply won't achieve desired results. In addition, the wide range of potential diversity training activities and topics means that there are ample opportunities for organizations to provide relevant training on an ongoing basis.
Use Diversity Training Programs to Trigger a Culture Shift
Workplace diversity training has the potential to support companies in creating an inclusive culture that boosts employee satisfaction. This can lead to greater innovation, improved business performance, lower turnover and retention rates, and the ability to attract top talent.
One of the advantages diversity training programs offer organizations is the ability to create a culture where employees feel  comfortable speaking up and pointing to issues that may exist—but that may otherwise go unnoticed. Too many organizations fall victim to a culture of silence and are woefully unaware of issues that threaten not only their ability to attract and retain top employees but to protect their brands and avoid legal liability.
The best workplace diversity training raises awareness and helps employees come together to better understand, and respect, differences. Differences that can be leveraged to help organizations be more innovative, creative, and profitable.
Too often, diversity efforts fail to achieve desired results. Worse, when organizations find themselves facing external challenges — like the COVID-19 crisis — these efforts may fall by the wayside when they're most needed. 
The widespread benefits of diversity training are only realized when the training is part of a robust strategy that includes ongoing communication, coaching, counseling, and education. Training alone is not enough. To be effective in moving the bar to build an inclusive culture, companies need to make a concerted effort to drive change, over time, through a variety of initiatives.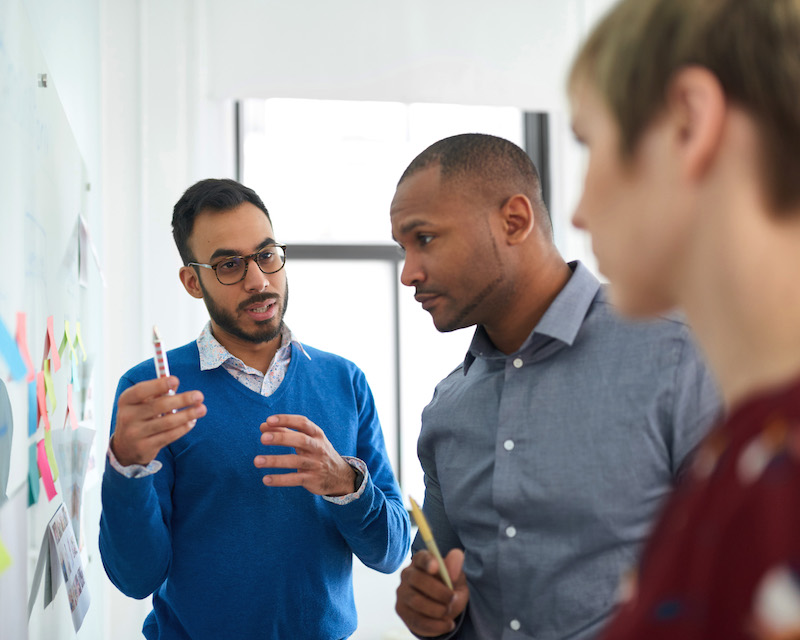 Bottom-Line Diversity Training Statistics
Besides the improvement of company culture, these corporate diversity statistics show that there are definitive trends correlating increases in diversity and inclusion to increases in business performance.
The most racially diverse companies bring in nearly

15 times more revenue

than the least racially diverse

Companies that

have three or more women on the board outperform companies with all-male boards

by 60 percent in return on invested capital, 84 percent in return on sales, and 60 percent in return on equity
DEI programs are a competitive advantage. Only one in five companies believe their company is fully "ready" to address the issue of workplace diversity, according to the Deloitte University report
The EVERFI Approach to Workplace Diversity Training
At EVERFI, our online diversity training helps you create a comprehensive diversity training strategy to build a better, more inclusive workplace culture. Easily deploy diversity training with impactful content designed to drive real change and provide opportunities for your employees to practice being a part of an inclusive culture and belonging in the workplace. Our diversity training courses include:
Impactful Content
Deliver diversity training that drives positive behavior and real change for cultivating an ally culture across your organization. Bring engaging, real-world diversity, inclusion, and belonging topics to life through content designed for how your employees learn best.
Designed by Learning Experts
Make sure supervisors are engaged and build critical skills with courses that use cutting edge design and teaching practices.
Skill-Building Exercises
Check retention and knowledge gain through interactive assessments incorporated throughout the course.
Workplace Insights
Use accurate and real-time data to guide your diversity and inclusion strategy.
Mobile Friendly
Deliver content conveniently via desktop, tablet, or mobile device to offer flexible options for your workforce.
Built for Scale
Take advantage of flexible user assignments, progress tracking, and automated assignments, plus easily monitor completion rates.