Diversity, Equity, and Inclusion Training
Empower your employees with the skills they need to build better workplace cultures.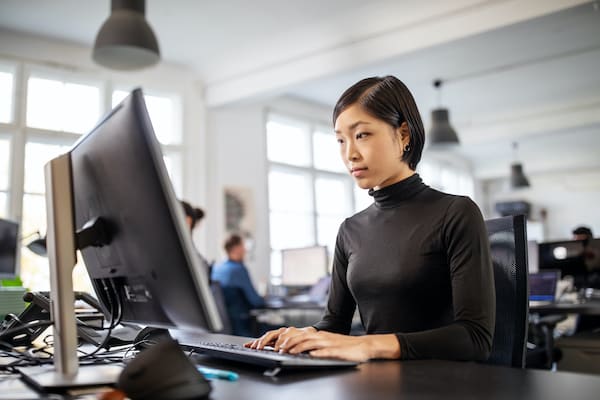 1,200+ Companies Build Better Workplace Cultures With EVERFI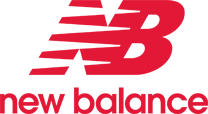 Training that Builds a Culture of Belonging
For every 10% increase in diversity, there is a 0.8% increase in earnings. The relationship between diversity and financial performance is undeniable.
EVERFI's Diversity, Inclusion, and Belonging Suite is built to empower employees and managers with the skills they need to build better workplace cultures in increasingly diverse work environments. We embrace evidence-based methodologies, like story-based learning, to delight and engage learners. Plus, our 20 years of experience allows us to build an intuitive platform that makes delivering training seamless.
Leadership Training
Explore key concepts of inclusive leadership. Managers and rising leaders will learn to model inclusive behavior and practice being advocates for diversity, equity and inclusion in key talent management moments.
Topics: 
Inclusive Leadership Practices

Building Diverse Teams 

Equity & Talent Management

Bias

Performance Management 

Addressing Microaggressions
What's Included in Diversity, Inclusion, & Belonging Suite
Identity
Define identity and demonstrate appropriate intervention skills to address acts of exclusion. This lesson will focus on the relationship between identity and power dynamics in a workplace.
EVERFI Package Highlights
Impactful Content
Deliver courses that drive positive behavior and real change for cultivating an ally culture across your organization. Bring engaging, real-world diversity, inclusion, and belonging topics to life. Deepen understanding through content designed for how your employees learn best.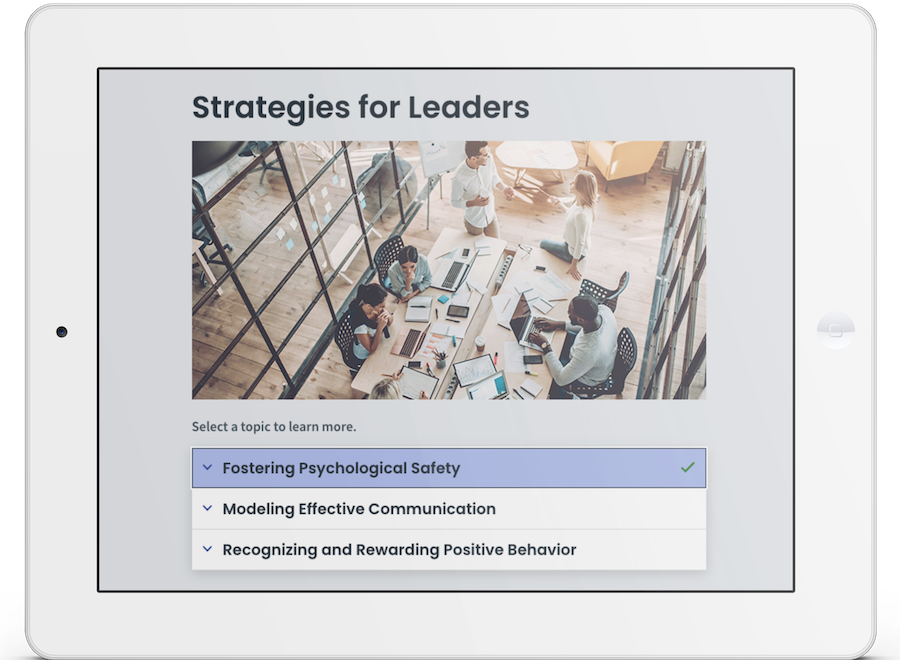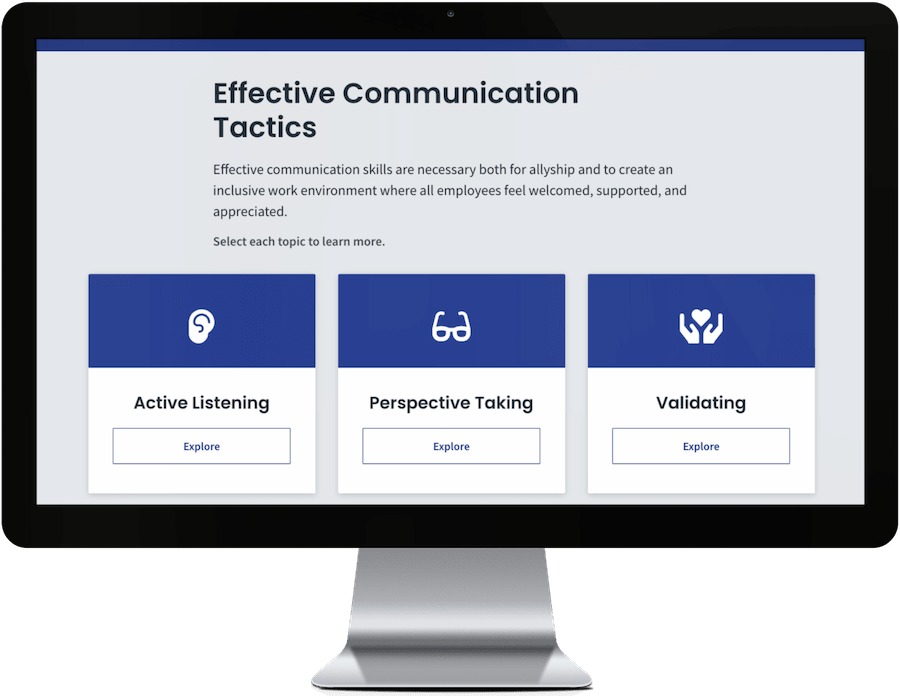 Compliance Expertise You Can Trust
Ensure your organization stays compliant with continually updated courses. Stay ahead of legal developments and industry best practices with our in-house legal experts. Get the tools and resources you need to build healthy, equitable, inclusive work environments with Account Managers to help get your questions answered, plus guides, webinars, and toolkits to complement our courses.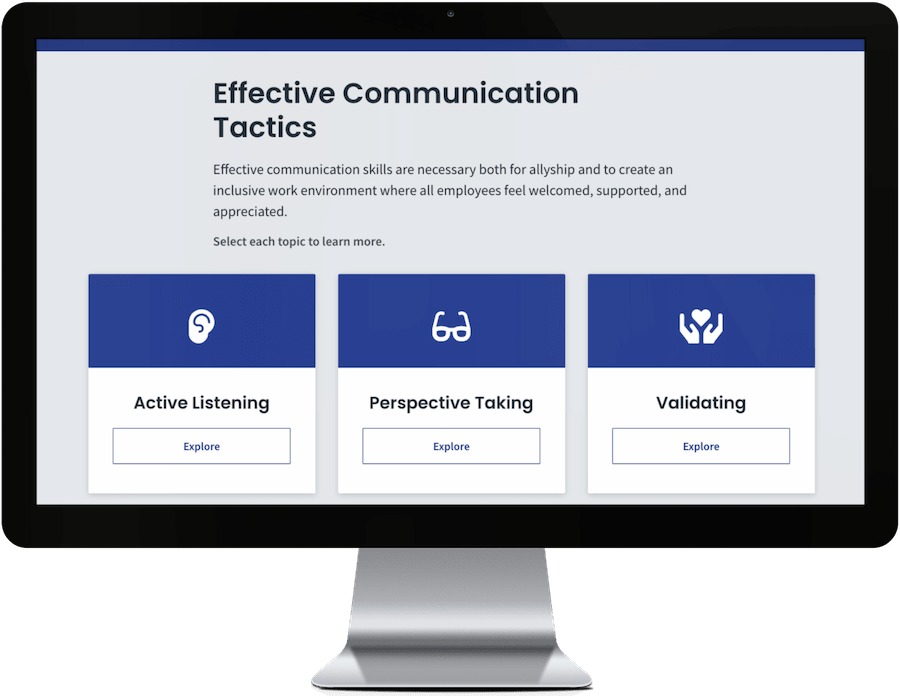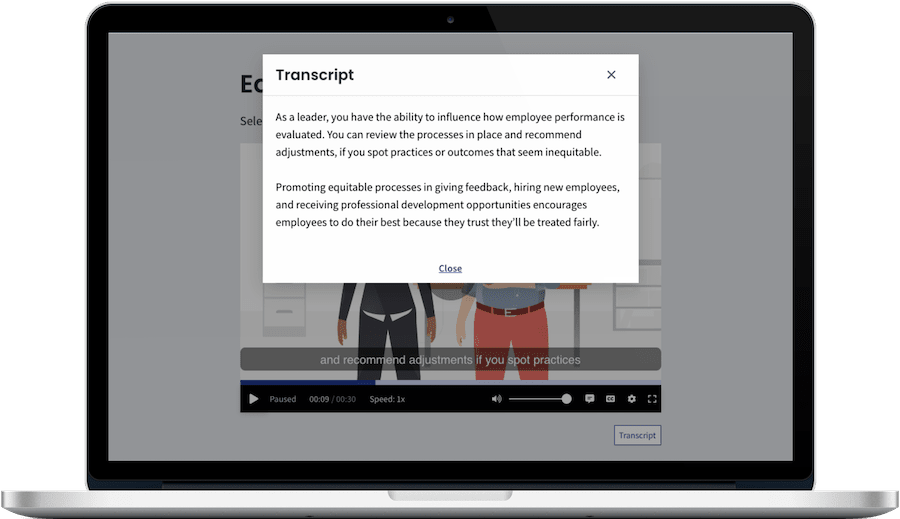 Built for Accessibility and WCAG 2.1 Compliance
Accessibility is a critical part of being a truly inclusive workplace. These courses are built toward WCAG 2.1 AA standards and are designed to be mobile-first for on-the-go learning.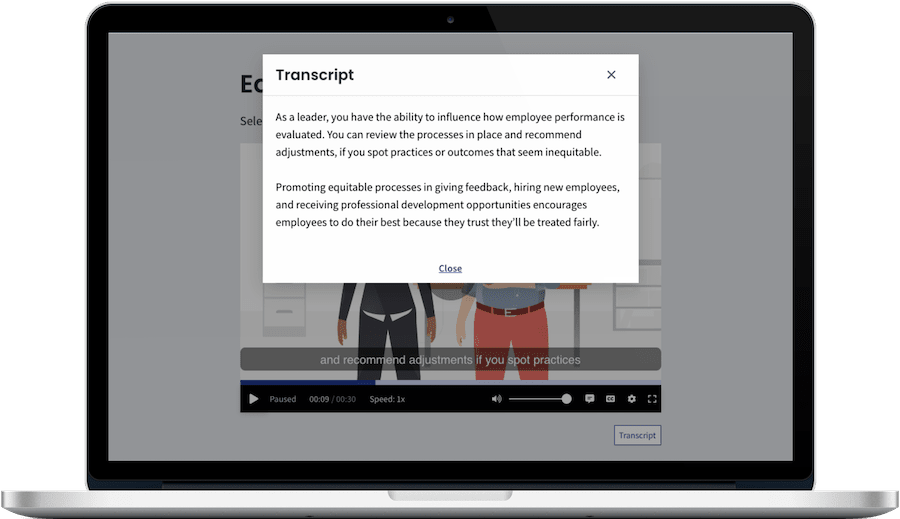 Intuitive Platform
Spend less time administering trainings by easily organizing and assigning lists of learners. Tailor training to your organization's needs with customizable content designed for mobile, desktop, and tablets. Measure the outcomes that matter for your DEI initiatives with easy-to-follow dashboards, workforce surveys, and benchmarking data.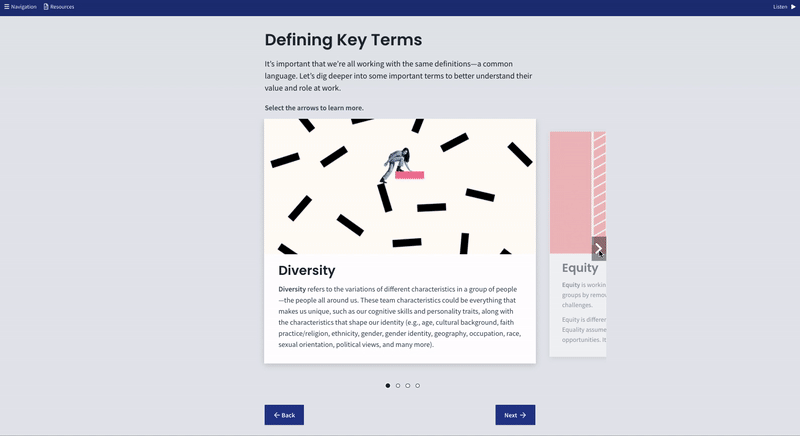 Request a Demo
Get a firsthand look at our Diversity, Inclusion, & Belonging suite from a product expert. In this meeting, you'll learn how EVERFI can help support your DEI strategy and training plans.
High-quality videos bring engaging, real-world issues to life

Prevention-based approach that teaches employees what to do, instead of what not to do

Bite-sized content in short sequences designed for how emplyees learn best

Flexible learning options across mobile, desktop, and tablets

Completion tracking, workforce surveys, and benchmarking

Interactive "knowledge checks" and quizzes to keep employees engaged
Request a Demo
By submitting you agree to EVERFI's Privacy Policy and to receive communication about additional resources and information we think may interest you.