Prescription Drug Safety Lesson Plan: Refusal Skills
Build Your Blueprint
Prescription drug abuse and misuse is a growing issue, with opioid abuse now the leading cause of accidental deaths in the U.S. Reversing this trend will require a focused, population-wide approach. With one in five high school seniors reporting that they have misused prescription drugs, reaching students early is now more important than ever.
Overview
This lesson will teach students about resisting peer pressure and other influences when it comes to using, offering, or selling drugs. Use this lesson plan to facilitate a conversation about why teens and young adults are tempted to take drugs and arm them with strategies and knowledge to help them refuse pressure.
Refer to lesson 5 called "Refusal Skills" in the Prescription Drug Safety program. "Refusal Skills" should be completed by the students prior to the discussion and activity.
Learning Objectives 
Students will be able to:
Understand that most students do not use opioids and support a friend's decision to not use drugs.
Resist peer pressure and other influences to not take drugs outside of a professionals advice.
Step in to support a friend who is being pressured into using, offering, or selling drugs.
Click to download and print both documents!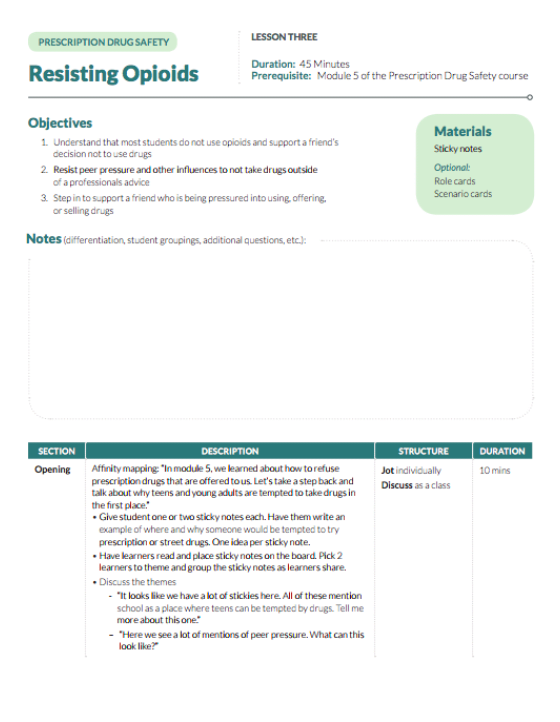 Prescription Drug Safety
Prescription Drug Safety is an innovative digital course that arms high school students with the knowledge and tools to make healthy, informed decisions when it comes to prescription medications. Through interactive scenarios and self-guided activities, students learn the facts about drugs, how to properly use and dispose of them, and how to step in when faced with a situation involving misuse.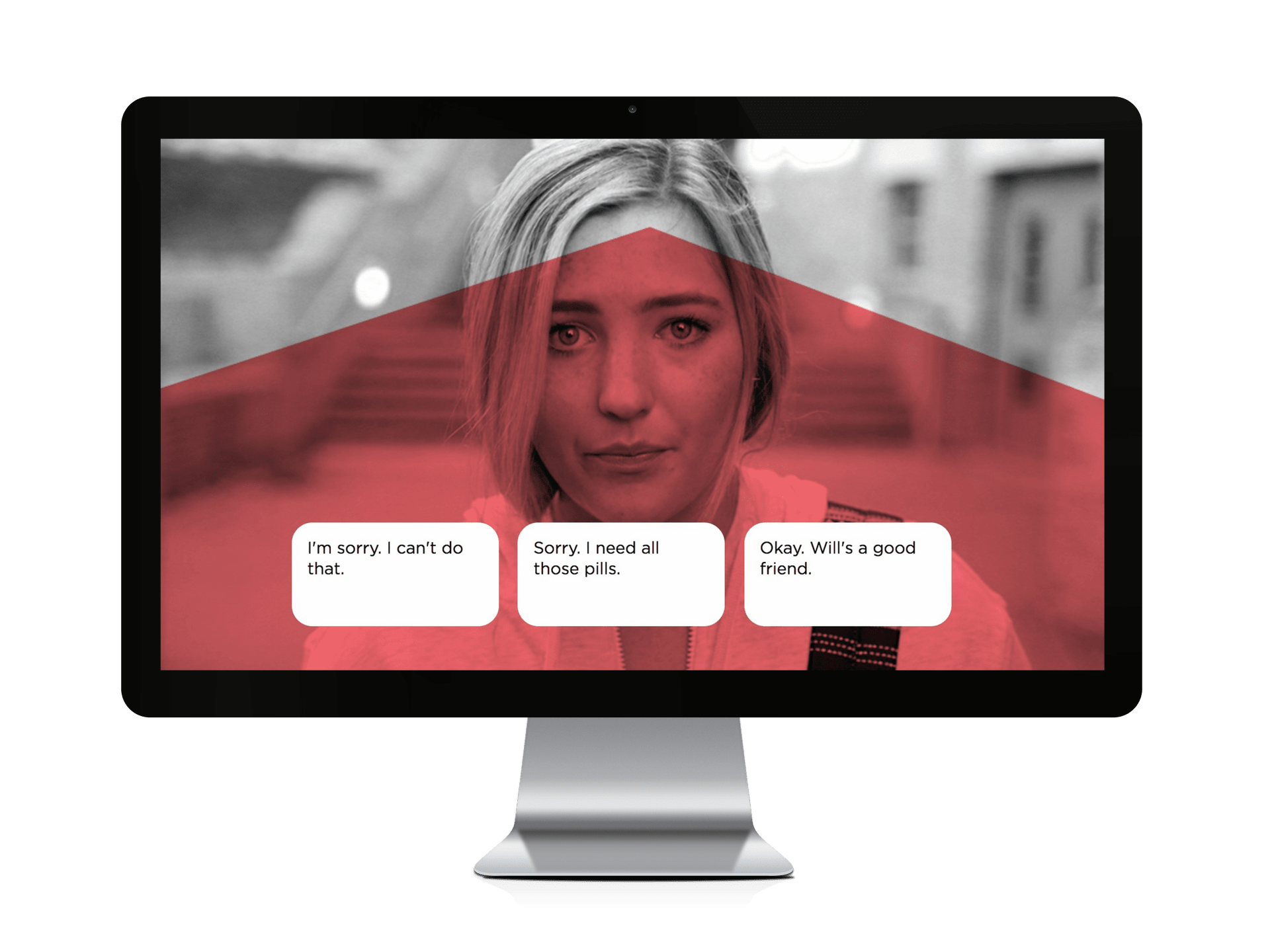 Topics Covered:
Opioids, stimulants, and depressants
Proper prescription drug use, storage, and disposal
Brain and body: the science of addiction
Simulations: refusal and bystander skills
Debunking common myths
---
Want to learn more about Prescription Drug Safety from a teacher's perspective? Check out our latest teacher feature, where we interviewed Jeannette Barreto, an EVERFI educator from Montana who used Prescription Drug Safety this fall!
Are you interested in bringing Prescription Drug Safety or another EVERFI program to your school? Connect with us and we will contact you to provide access to the program free of charge.