Building an Inclusive Hybrid Work Environment
Workplace Training • 6 Minute Read
Building an Inclusive Hybrid Work Environment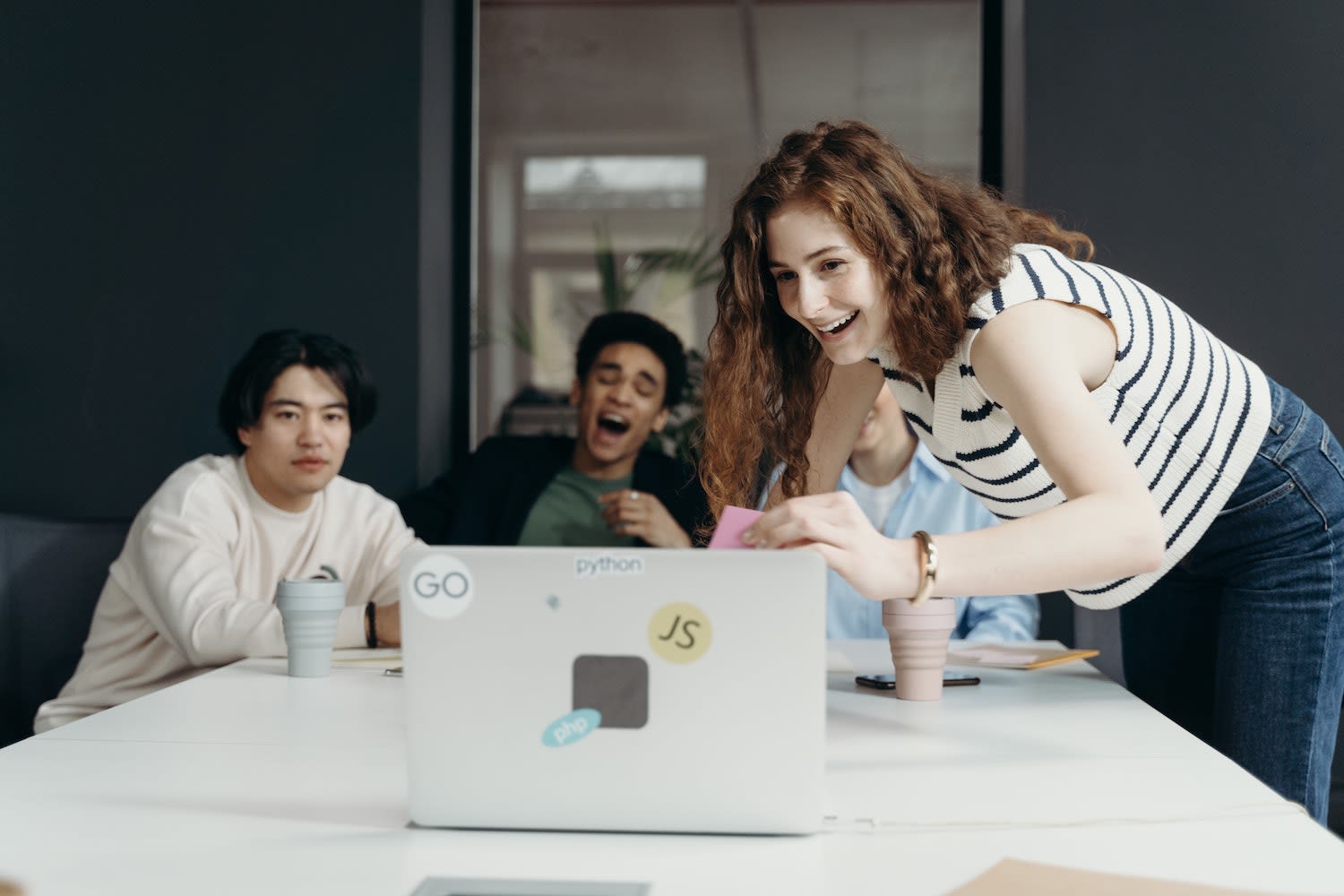 With the pandemic ebbing around the country and vaccines widely available, more employers are calling at least part of their workforce back to the office. In many cases, though, organizations have decided to maintain some form of hybrid work model with some employees on-site and others continuing to work remotely.
The flexibility of remote work and the reduced time and money spent commuting has boosted its appeal for employees, with many saying that if not offered the option with their current employer they'll consider looking for work elsewhere. It's been a win-win for many employers too, with remote work leading to lower costs, a broadened recruiting pool, and increased employee satisfaction–all while productivity levels have held steady or even improved.
Maintaining a hybrid work environment for the long term, though, represents some new challenges for employers. Chief among them is building and maintaining an inclusive work environment for all employees, wherever they work.
Welcoming Employees Back to the Office
CNN recently reported on the employers that are, and aren't, planning to bring employees back to the physical workplace in the near future. 
Some companies, like Morgan Stanley, have publicly communicated that most employees should return to the office, with exceptions on a case-by-case basis. Others, like Uber and Twitter, are planning to make hybrid work environments the default, providing employees options of when or where they will work. Numerous surveys indicate that most organizations intend to adopt a hybrid workplace model as their norm going forward. 
As employers begin to welcome some or all employees back to physical work settings, safety is a prime area of focus. OSHA has offered some guidelines to help employers return employees safely. These include refresher training on health and safety protocols, asking those who do not feel well to stay at home, and limiting office capacity in some cases. Employers can also play a role in encouraging employees to get vaccinated.
In addition to their safety needs in the office, on-site employees, particularly managers, need support and training on how to communicate and collaborate effectively with off-site staff. These open lines of communication contribute to an inclusive workplace culture for remote or hybrid employees.
Don't Forget About Remote Employees
The old concern "out of sight, out of mind" is still widely prevalent for many, and it's a valid concern. Especially when managers are dealing with employees in both physical and remote settings, it's important to be intentional and proactive to ensure that all are engaged, included and informed on an ongoing basis.
One concern employees have expressed about working remotely is that they may be overlooked for promotions or other opportunities because they are not as visible as their on-site colleagues. Unfortunately, fears about possible inequity and bias favoring on-site workers may be warranted. One study found that 64% of managers view in-office employees' performance more favorably and are more likely to give them a higher raise than their remote colleagues, even though data indicated that the remote workers were more likely to be the higher performers. This dynamic can be particularly troubling if certain employee identity groups opt to work remotely at higher rates.
Steps employers can take to ensure all employees are successful in a hybrid work environment:
Train managers on how to be aware, and mitigate the effect of

unconscious biases

Ensure managers schedule regular 1:1 check-ins and coaching sessions for all team members, rather than relying on informal "stop-by-the-workspace" conversations
Share information intentionally, so all employees receive the information they need in a timely fashion
Check performance evaluation and promotion criteria to ensure they are objective, provide equal opportunity for advancement, and don't inadvertently disadvantage remote workers
Create opportunities for employees to engage with senior leadership and each other, regardless of where they may be physically located
Conduct inclusive hybrid meetings by adopting a checklist of inclusive meeting practices
Consider the Well-Being of All Employees
Moving forward it is important for organizations to consider the well-being of all employees. This includes physical, mental, and social well-being. 
One starting point is considering whether benefits are similar—and certainly equitable—between remote, hybrid and in-office employees. 
Fostering connections between off-site and on-site staff is not only critical for individual well-being, but also for team morale and collaboration. Resist the temptation, however, to rely primarily on event-based activities like games and social meet-ups: data from a recent Paychex survey of employees indicate that these tactics were the least effective way to help team members feel connected. 
Rather, employees are looking for meaningful connections, the kind that comes with strong communication and demonstrating genuine care and concern for one another. Regularly asking each other, "How are you doing?" and then really listening. Making space for employees to share their challenges, personal or work-related, and then providing needed support. Finally, creating and actively supporting a work environment where all employees—regardless of their individual identities or where they work—feel valued, included, and like they belong.
While some have been longing for it, there really is no "return to normal" for workplaces. The post-pandemic workplace is different from the pre-pandemic one which is a positive development for many. Despite the potential challenges of a reimagined workplace, there is an incredible opportunity to build a better—more inclusive—workplace, even in a hybrid work environment.