The Workplace Culture Landscape
Organizations are increasingly aware of the tremendous impact of issues that
damage workplace culture
— from harassment, discrimination, and bias, to ethics violations and interpersonal violence.Long-standing compliance-centric approaches to these issues are ineffective, and social and regulatory pressures are increasing employer accountability. An investment in culture, however, has shown significant positive business outcomes, such as the ability to recruit and retain top talent, an increase in workforce productivity, growing stock value and brand integrity.
Leading organizations realize that new approaches to these age-old issues are needed – evidence-based approaches that truly have demonstrable impact.
That's why EVERFI created the Workplace Culture Network.
Solutions to Engage Your Workplace

In addition to digital courses and employee surveys, you receive tools to evaluate your own data, practices, and strategies and benchmark your company against industry peers and national data.

Key Industry and Legislative Insights

EVERFI experts and industry leaders provide you with in-depth insights, promising practices, and timely updates to keep you informed.

Best Practice and Information Sharing

The WCN provides companies with opportunities to connect and share with other organizations and subject matter experts to cultivate new ideas and approaches to workplace culture.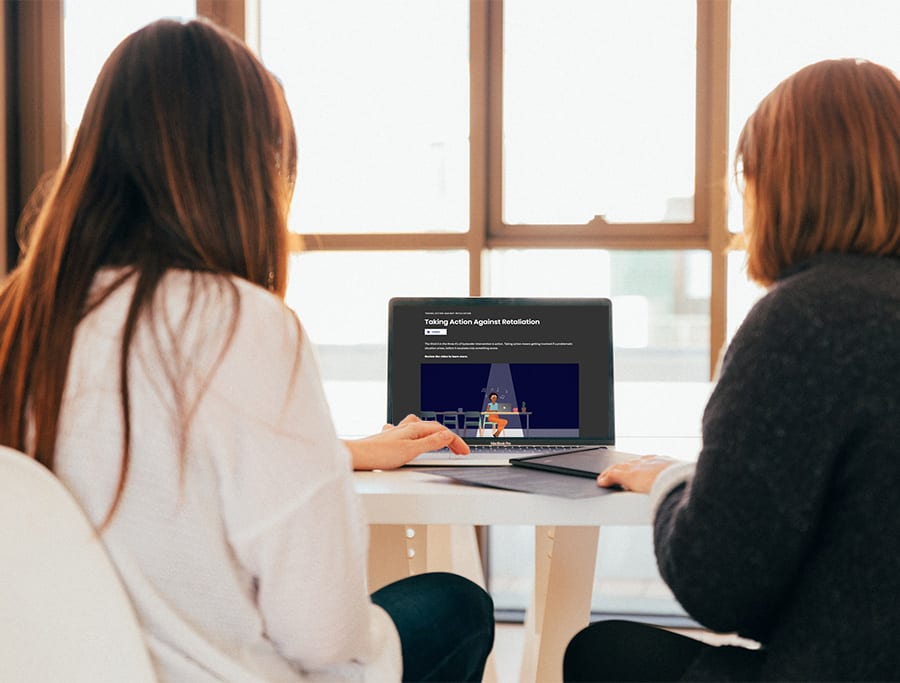 Areas of Focus
Harassment prevention, one of the most important and challenging issues facing companies today, requires a holistic strategy - and engaging all employees in the effort to create a positive workplace culture that is resistant to harassment.

Today's workforce is the most diverse in history. This requires an intentional and strategic focus on creating and maintaining an inclusive workplace where the whole team is empowered to collaborate and engage with each other productively, respectfully, and ethically.

Pay inequity is a societal problem and not just a workplace issue. EVERFI is developing holistic solutions to address this complex problem that will include prevention-based strategies that systemically address foundational issues.
Get in Touch
See why 1,200+ businesses choose EVERFI's workplace training, and learn more about the benefits of joining the EVERFI Workplace Culture Network.

Learn More
Talk to an expert about the exclusive benefits of the Workplace Culture Network.
By submitting you agree to EVERFI's Policy and to receive communication about additional resources and information we think may interest you.