Community Bank Marketing Ideas So Good You'll Want to Steal Them
Community Bank Marketing Ideas So Good You'll Want to Steal Them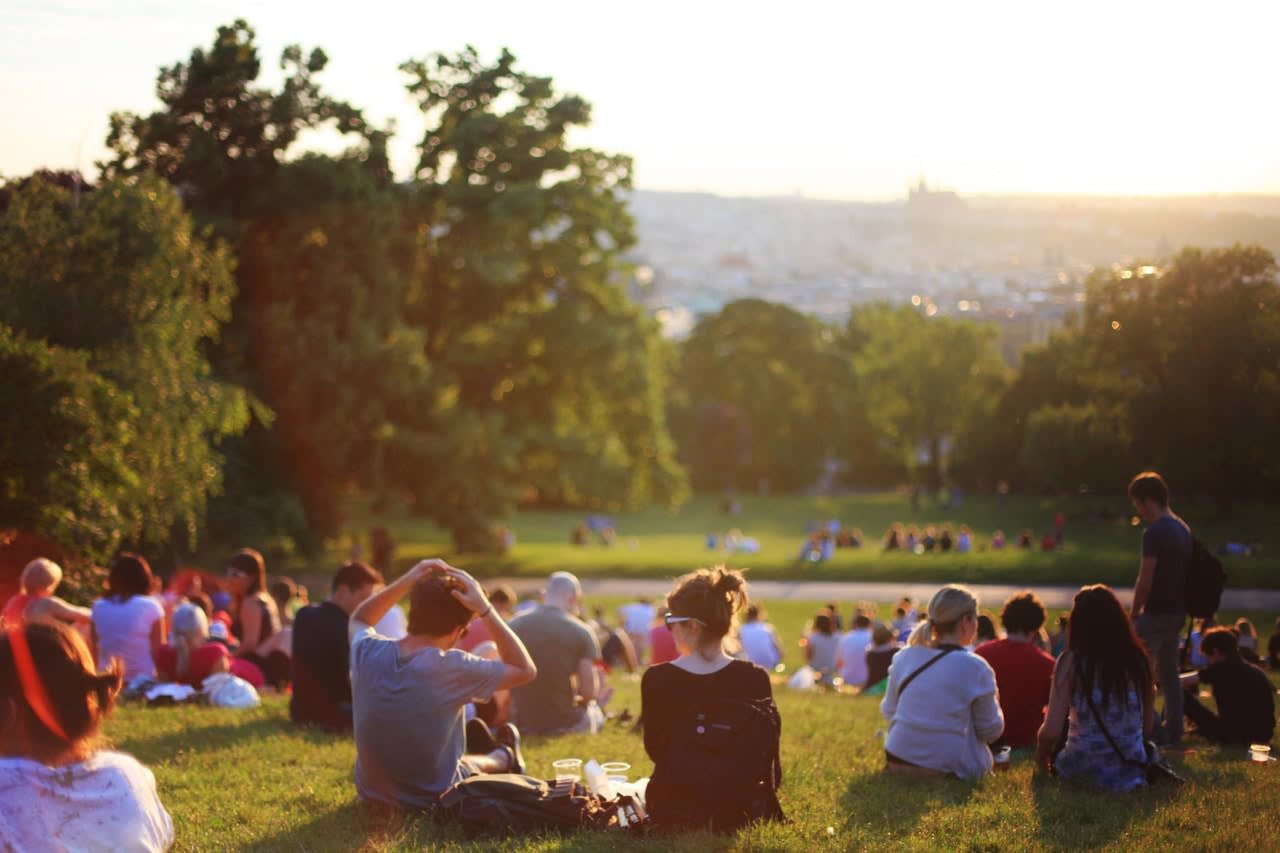 Community bank marketing is one of the most powerful marketing tools at a community bank's disposal. Community outreach remains one of the easiest ways to connect with your most direct user-base: local customers. Community bank marketing plan enables you to connect to individuals in your community in new ways, so that they see your organization as more than "just a bank".
This is important in today's digital age, where customers can comparison shop and source banking services from nearly anywhere in the world, making standing out against a backdrop of thousands of other banks offering similar services difficult. The customer perception that the only difference between banks is their price is one that will hurt your business. Implementing a community bank marketing plan is a great way to combat this perception while promoting your bank at the same time.
These community bank marketing ideas are so good you'll want to steal, or at least copy them.
4 Great Community Bank Marketing Ideas:
1. Make Sponsoring Local Events Part of Your Local Bank Marketing
The smaller your bank and your community, the more sponsoring local events will pay off. Here, you don't necessarily have to sponsor an entire event so long as you're visibly putting money back into the community. Local bank marketing can include donations to local causes, supporting charity events, sponsoring concerts and festivals, or even donating to fix things like potholes in roads. While you won't always get a great deal of publicity, you will get some, and it will push awareness and goodwill for your bank. More importantly, investing locally,without using it to directly sell your bank, will promote your organization as actually invested in the local community and actually worth going to.
How to Become Your Community's Go-to Resource for Financial Education
Learn how Abound Credit Union's youth financial education programs helped them open 769 new accounts for under-18 customers in one year—and win 2nd place for the CUNA Desjardins Youth Financial Education Award.
You can tie into this by creating banking programs benefiting spending at local shops and stores, promoting small business owners, and even lending to entrepreneurs to complete your community image.
2. Invest in Financial Education and Literacy Programs
Financial education and literacy are becoming more and more important as it becomes easier to accrue debt, harder to accrue savings, and the world market becomes more volatile. Individuals today are faced with more options and more complexity of choice in finances, savings, and spending than ever before, and most of us have no idea what to do with them. Offering a financial literacy program is an easy community bank marketing idea that will allow you to reach out to nearly any demographic. For example, you can invest in reaching out to school-age children and their parents with K-12 financial education and literacy programs. Partnering with schools to deliver K-12 education through a teacher, digital learning portal, and learning materials means that you can connect with students from the first year of class all the way until the final year you provide courses. Your community bank marketing plan needs to offer more years of financial education should you choose to go this route, so that you can follow up on initial education and can build a long-term relationship with the school, rather than a one-time program.
Financial literacy programs can also be geared towards any other demographic you like. You could develop financial literacy for college-age students, first-time homebuyers, retiring seniors, or individuals struggling with credit card debt or loans. The idea is that you create a training program covering the information people need to know and present it in a way that is either free or very low-cost. Again, the benefit is not direct. Your community bank marketing strategy cannot and should not directly pitch your bank as part of financial education. Instead, you'll accrue benefits through improving customer perception of your bank, actively improving your community by teaching individuals how to better spend their money, and reinforcing awareness of your brand.
How could you achieve this? If you were to create a financial literacy program aimed at helping entrepreneurs handle small-business finances, you could promote the program at local business events, run the program as many times as you want, and use brand sponsoring throughout. Once completed, business owners who took the course will know about your bank and will have more trust in your bank than before. At the same time, you could run a separate promotion for small business banking and perhaps offer a promotion or discount for individuals who took your course. You're not actively promoting opening an account with your bank, but when people who took the class start looking, they will find it.
3. Incorporate Free Financial Resources into Your Community Bank Marketing Plan
Creating full-scale financial literacy programs and courses isn't always the best way to go. You can also use free online resources to drive community outreach, to answer questions, and to engage with your community. For example, you could host a weekly live webinar answering community questions. You could interview individuals in your community and ask for best-practices and tips to help others achieve their same success. Or, you could create videos and articles detailing basic financial literacy such as savings and budgeting or navigating loan options for buying a home.
Online financial resources tie into financial literacy, but are always available, are online permanently, and are typically searchable through Google and other search engines. This can increase value outside of your community, which may pay off if you offer strong online banking options as well.
4. Great Customer Service Is essential for Your Community Bank Marketing Plan
While there are numerous ways to invest in your community, customer service is one of the best ways to market to your community. The smaller your community, the more effective customer service will be. Why? Everyone will talk to each other and your bank's reputation will make or break your ability to make sales. That's important considering that word of mouth marketing, direct referrals, and a good local opinion will actually drive customers to you.
What does this mean in practice? While it certainly does not mean the customer is always right, it does mean that staff should be polite, should take time to make customers feel like individuals, and should have clear, calm, and polite ways to manage problems. It also means making room for accessibility, creating 24/7 access options through online/digital and touchscreen solutions, and working to create positive UX and ease of use across your physical branch, website, and any apps you might use.
Community bank marketing is one of the best tactics for small and local banks because it allows you to directly interact with consumers, create human connections, and build trust. While this often means indirect marketing for your community bank, it will pay off in the long-term as you build a reputation as an organization that cares about its community.
The Ultimate Guide To Financial Marketing
Download this 6-step guide for expert research, trends, tools and templates to help you build financial education into your marketing strategy.