Catchy Slogans Aren't Enough: Get Employees to Play Active Roles in Preventing Harassment
Highlighting new data from a survey by HR Research Institute and EVERFI
Webinar
Catchy Slogans Aren't Enough: Get Employees to Play Active Roles in Preventing Harassment
Teach Your Employees to be Active Bystanders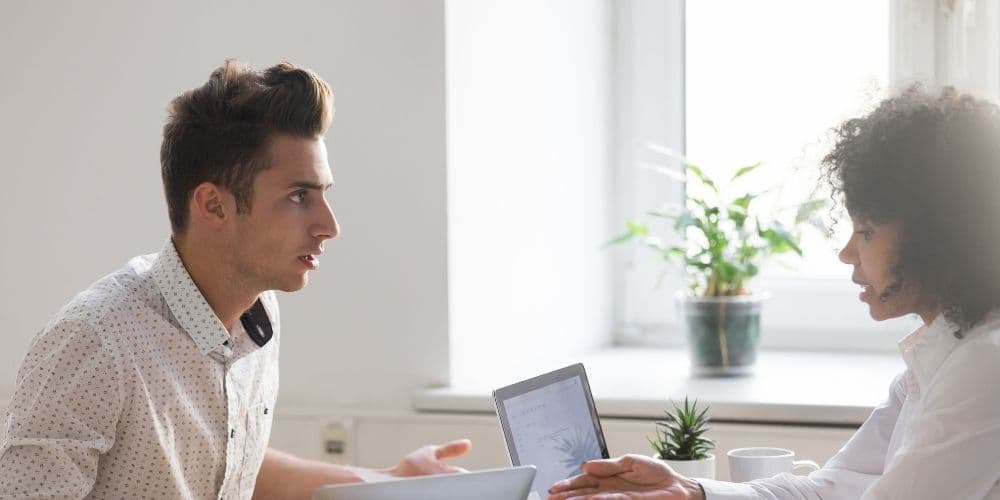 "See something, say something!" 
Time and time again this refrain has been used to encourage people to take action. When it comes to harassment, telling your employees "if you see something, say something" isn't enough. What do you want them to say, and to whom? 
Research shows that most people won't intervene when they see harm, even if they want to. If you want to protect your employees from harassment, you need to empower everyone at your organization to stand up for what's right and intervene when they see hurtful behavior happening in the workplace. 
This training will explain the barriers that keep employees from speaking up when they see the warning signs of harassment – and give you actionable tools to overcome these barriers to keep your employees safe and happy. 
In this session, you'll  learn:
Why the EEOC lists bystander intervention training as a critical component of anti-harassment programs 
Strategies to increase employee awareness of harassment warning signs and help employees overcome barriers that keep them from speaking up 
Specific bystander intervention techniques that should be included in any anti-harassment training 
Featured Speaker:

Elizabeth Bille | Senior Vice President of Workplace Culture, EVERFI

Elizabeth serves as EVERFI's subject matter expert on workplace culture issues such as harassment, discrimination, and ethics in the workplace. Prior to joining EVERFI, Elizabeth was the general counsel and ethics officer of the Society for Human Resource Management (SHRM) and also served as a legal and policy advisor to the Vice Chair of the U.S. Equal Employment Opportunity Commission (EEOC). As an employment law attorney, she has counseled employers of all sizes and provided training to attorneys, HR professionals, and government investigators on complex workplace issues.