Q&A: MLB's Melanie LeGrande Discusses Approach to Community Engagement
Q&A: MLB's Melanie LeGrande Discusses Approach to Community Engagement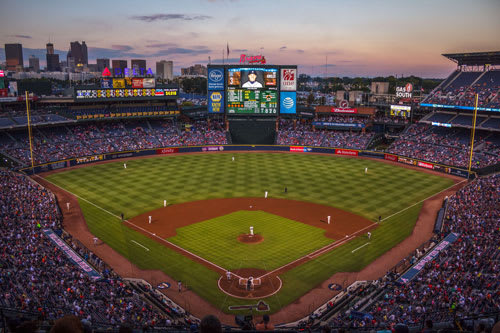 EVERFI launched the EduCup Challenge this month alongside Major League Baseball (MLB), the National Football League & United Way Worldwide, the National Hockey League and National Hockey League Players' Association, Major League Soccer (MLS), the English Premier League, and the National Lacrosse League.
EduCup is one of many ways that the sports community has come together to support communities during the COVID-19 pandemic. EduCup courses cover a variety of topics, including STEM, character development, reading, and leadership. Participating students have the opportunity to win a $2,500 college scholarship and other prizes.
For the last four years, MLB has worked with EVERFI to support Summer Slugger, a baseball-themed math and literacy course. We caught up with MLB Vice President of Social Responsibility Melanie LeGrande, who offered her thoughts on EduCup, Summer Slugger, and community engagement.
This interview has been edited for brevity and clarity.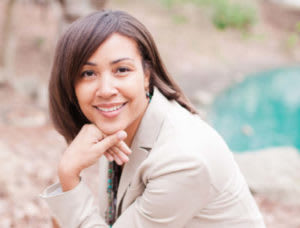 EVERFI: What do you find most interesting or exciting about the EduCup Challenge?
Melanie LeGrande: What's been so exciting to see is leagues and brands coming together. There is a great sense of community that the leagues have supported.
It's wonderful to have the ability to promote important messages together — whether it's a celebratory message that honors people who are on the front lines or it's a message that promotes educational outcomes for kids doing remote learning. It's exciting for me to be a part of something where all the leagues are so invested.
EVERFI: Let's talk about MLB's contribution to EduCup. Why does Major League Baseball invest in Summer Slugger specifically?
Melanie LeGrande: We appreciate that EVERFI works with us not only on education tech, but also on social impact. That means a lot to us.
Working with EVERFI on Summer Slugger, now in its fourth year, has been beneficial for both our social and business outcomes. We love the educational [results] that are happening: students are maintaining and retaining their math and literacy skills, all of which helps curb summer learning loss. We also care about our business goals of ensuring that our sport reaches new fans and builds on our brand affinity.
We can accomplish both these goals through a summer program that infuses the game of baseball into an educational initiative that helps kids continue their learning and leads to an understanding that our brand is bigger than sports. Baseball is STEM. Baseball is literacy. Baseball is all these things wrapped up into one.
EVERFI: There are many different ways a sports league can support education. Why did MLB choose to focus on summer math and literacy education for elementary school students?
Melanie LeGrande: Baseball is our sport and the heart of our season is in the summer. We know that people generally are thinking about our sport and coming to our games during that season. It really aligns well with the essence of who we are.
We also understand the educational outcomes. Kids who are out of school for three months need support to keep up their educational standards. They're going back to school weeks behind, trying to get back to where they were at the end of the last school year. We're able to promote our sport and this program during a key time to kids who need to keep and retain their skills. It all makes sense to us.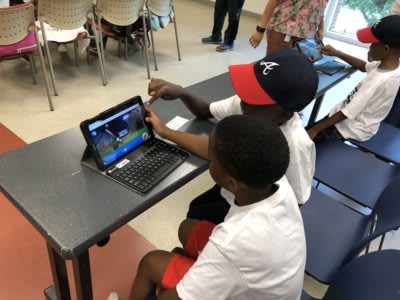 EVERFI: It's been wonderful to see Summer Slugger evolve and see teams embrace the program in their own unique ways. I'd love to get your perspective from the league front office these last few months. How have you shifted your community engagement strategy in general since March?
Melanie LeGrande: The baseball season has been postponed. That certainly was a shift from doing activations in the ballpark, which is critical for us from both a league and individual club perspective. Under normal circumstances, we were able to bring kids into the games, we were able to do pregame announcements where we're supporting charities, and we were able to do 50/50 raffles to fundraise for causes that are important to all of us. So we have had to shift from all of this and instead really focus more on virtual engagement.
You can see how that came to life in our "Opening Day at Home." In March, everyone came together — our marketing, community, PR, broadcast and content side — to ensure that we had substantial opportunities and content available for fan engagement. Fans could watch to feel the sense that baseball is still here.
And then there was Jackie Robinson Day. Jackie Robinson Day has been celebrated for years, and it is so important to us to celebrate when Jackie broke the sport's color barrier on April 15, 1947. Typically, if we were in season with baseball games, we would have Jackie Robinson Foundation scholars who would attend the games and be highlighted, and we would have had our players wearing Number 42. Instead, we ended up with a full day of content with engaging activations that people could hold on to. This included being able to watch important games that happened on past Jackie Robinson Days as well as content and films that focused on Jackie's legacy, both on the field and in society. It also included our clubs hosting unique and engaging group activities in which players spoke to youth.
So while we've maintained the shifting theme of turning ballpark activations into virtual engagements, our intent is still the same. Our strategy on the CSR side is strengthening communities, and that's going to remain. Baseball has been a catalyst for navigating through and finding a path forward following challenging times for our society – including global wars, tragedies such as September 11th or natural disasters, and pandemics. Baseball has been a way for everyone to come together. So moving forward, we're thinking on how we continue to bring a sense of community, how to uplift spirits, how to entertain, and how to signal the spirit of recovery and rebuilding. That's important to us.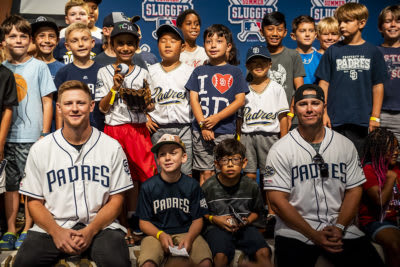 EVERFI: How have you seen individuals in the MLB community lead? Have there been any examples of leadership among players that have stood out to you?
Melanie LeGrande: It is has been truly amazing how Major League players have been in terms of putting themselves out there, whether it's through their financial resources, leveraging their platform to promote a cause, or just lending their likeness to promote messages of health and safety.
We've seen a tremendous amount of player engagement. We have players who are donating to food banks. We have players who have been committing funding to deliver devices to kids in under-resourced communities. We have what's called the Home Plate Project, to which more than 50 players donated nearly a million dollars alongside the Garth Brooks Teammates for Kids Foundation to support childhood hunger prevention and food access.
The player COVID-19 response efforts have been extraordinary, and I'm really proud of the work that they've done and the work of so many in our industry. Just looking at what some of the coaches are doing and managers are doing, and employees across the clubs, I watch it, and I pay attention, and I am really impressed by the way baseball has come together to support the whole community.
Erika Sanchez, a colleague from the Dodgers, donated 400 subs to The Dream Center in Los Angeles last month. Phillies manager Joe Girardi led two virtual math classes for a middle school in Philadelphia, and I saw Orioles general manager Mike Elias and manager Brandon Hyde donate enough food to feed the staff of a local hospital. There are many examples of leadership and generosity across the league every day, from owners to on-field personnel to employees.
EVERFI: What would you like to communicate to the students who are taking the EduCup Challenge right now?
Melanie LeGrande: I would like to tell students to stay focused and to stay encouraged. I know that it can be tough not to be in school with your teacher or with your classmates and that being in a home environment is not typical for many young children. So I would say to stay focused, stay encouraged, and just understand that everyone's doing the best they can. And I would also say to kids, be kind to yourselves. Just keep doing the best you can. Summer Slugger and the EduCup Challenge is one of many ways that they can keep up with their studies, and we are happy to be in a position to help them do so during this tough time.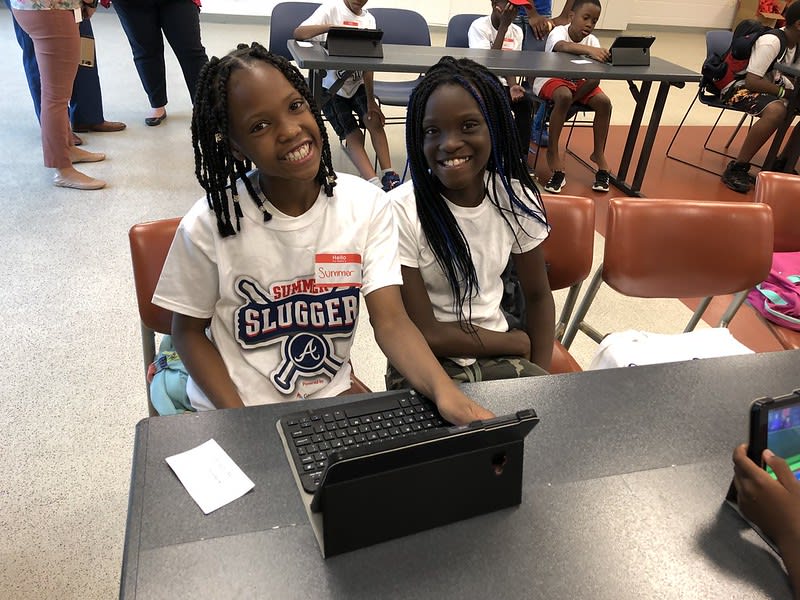 Maximize Your CSR Impact
To make implementing your CSR initiatives easier, we put together our Investing in Impact white paper. This definitive guide to CSR strategy shares best practices and trends that will help ensure your success in making an impact.