3 Ideas to Bring Your Community Engagement Online
3 Ideas to Bring Your Community Engagement Online
Here's a little armchair etymology. The word "community" descends from the Latin word communis, which means "common," "public," or "shared by all or many." The Latin root "-munis" means "the changes or exchanges that link."
Public exchange has changed in unprecedented ways with the COVID-19 pandemic. Lockdowns and quarantines have forced brands to pursue online community engagement, particularly in the area of corporate social responsibility.
Adapt to Online Community Engagement
"Necessity is the mother of invention." You've probably heard some version of that phrase by now. With traditional communication channels and impact avenues blocked off, corporate social responsibility teams must embrace new communication channels and repurpose old ones while delivering meaningful impact.
CSR is going online. Online community engagement provides a universal and scalable way for corporate social responsibility professionals to reach the populations they serve. Yet businesses must exercise tact in how they adapt their community engagement strategy. In a rush to digitize conferences and deliver programs remotely, brands risk missteps that challenge the effectiveness and credibility of their corporate social responsibility program.
Today's companies are developing online community engagement strategies that will survive past the lockdowns. CSR professionals are leading the charge. Companies should consider three important factors as they translate their CSR strategy to online community engagement.
Understand Your Community's Needs
The school at which your company volunteers is no longer open. The Special Olympics team your company coaches is off the court.
In a time of social distancing, it is too easy to lose touch with community organizations that rely on in-person interactions. But these organizations have immediate needs that volunteers can address virtually as well.
Communicate with your in-person partners and understand opportunities for virtual volunteering or engagement. Perhaps these partners have already considered creative virtual solutions to deliver on their core missions. For example, schools might facilitate volunteer-led book readings over video chat.
But there are also commonplace ways that your company's remote talent can help existing partners. Your employees could offer hours toward grant writing or fundraising. Your community partners might also welcome help with communications, data analysis, and operational strategy.
Online community engagement provides unique opportunities to develop a deeper understanding of your community's needs. The internet receives a bad rap for the anonymity it provides trolls and bad actors. But companies can use anonymity as a positive force in their community engagement strategy.
Employees and community members can take courage in anonymity to speak up. With the proper safeguards in place, anonymity helps company leaders judge these ideas based on their merit rather than their source. Online outreach allows companies to identify patterns and organize around issues that their communities care about the most.
With focus areas identified, companies can use online surveys and marketing tools to engage and re-engage with supportive individuals and groups. Through these online feedback loops, companies can build their CSR capacity and grow their impact.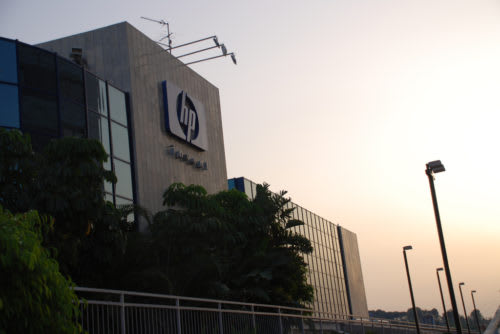 Leverage Your Company's Core Competencies
In March 2020, HP engaged owners of its 3D printers in its pandemic response. HP encouraged printer owners to produce medical equipment for front-line healthcare workers, including masks, face shields, and ventilator components. The company made downloads of its 3D-printed medical equipment free to all.

Through mid-April, HP had already printed and distributed over 50,000 healthcare products from its own centers in the US and Spain. Independent HP printer owners have likely contributed many thousands more.
HP understood its core competency — 3D printing technology — and adapted it to fill a community need. The company's online communication channels connected customers with HP's technology multiplied HP's impact and highlighted HP's expertise.
Companies should base their online community engagement on a deep understanding of their core competencies. This self-awareness allows companies to solve community problems in authentic ways.
Social media platforms like Instagram are digital-first. They bring the offline world online. But even social media companies need to make adjustments when the offline world "turns off."

Despite pressure from surging traffic in March 2020, Instagram Head Adam Mosseri understood his app's core competencies in information distribution and communication. Instagram innovated accordingly.
"The three goals we're trying to focus on right now are keeping people safe, bringing people together now that we are all so physically distant, and figuring out who needs the most support and helping them get that support," Mosseri told CNN in April.

To promote safety and togetherness, Instagram launched a dedicated "Stay Home" tab featured at the top of its Story feed in March. According to Mosseri, the badge was used over 300 million times in its first month. In Instagram's search bar, users see the accounts of the CDC and WHO listed first. Instagram has aligned with these and other healthcare organizations to build capacity against misleading posts that present "real-world harm."
To support those in greatest need, Instagram deployed social features and information resources to assist laid-off workers and small businesses. These resources included in-feed links that alert users about government unemployment benefits and healthcare resources.
Mosseri acknowledged on CNN that healthcare is not Instagram's "bread and butter." The app's coronavirus response has realized tangible costs in terms of server capacity and engineering resources. But Mosseri understands that Instagram's core competencies in media and information provide strong leverage for an outsized social return on these investments.  
Social and digital media companies are not the only organizations that can learn from Instagram's response. At a basic level, Instagram recognized the areas in which it was positioned to provide value and poured resources into those areas.

By leveraging core competencies, companies are more likely to achieve buy-in from all stakeholders — employees, customers, and investors. The efforts of HP and Instagram show employees that their day-to-day work makes a difference in the world. Customers also feel like part of the solution, and investors can easily see the brand benefits of such core competency-based programs.
A core competency-based program generates goodwill that lasts well beyond the program's active period. CSR professionals should use online channels to amplify their company's core competencies.
Harness the Power of Scale
"Every single tweet costs nothing and has the potential to reach the entire world. It's the best lottery ever made."
AngelList co-founder Naval Ravikant made this observation on his favorite platform last month. Although it's obvious that Naval has never played DC Lottery's Fast Cash Scratcher, we can all agree that online platforms like Twitter offer asymmetric rewards.
Between an online channel investment and an equal in-person channel investment, a company should expect to reach more community members through the online channel. The internet's viral nature drives this expectation: your company's stakeholders can share online content with their personal networks, who can reshare the content with their networks in turn.
CSR professionals must understand their online audience. Who is your company trying to engage? Are you trying to reach a large audience? Do you intend to impact many people you have not engaged before?
If the answers to those last two questions are "Yes," CSR professionals should explore ways to bake social engagement and scale into their online community engagement programming. How can you encourage your colleagues, your colleagues' friends, and your colleagues' friends' friends to share a company resource or campaign?
A key element of social engagement is storytelling. People are naturally drawn to compelling narratives and are inclined to share their own stories.
The Bell Let's Talk campaign illustrates the exponential nature of online storytelling. In January 2011, Canadian telecommunications company Bell launched an initiative to raise awareness and combat stigma around mental health. The company encouraged Canadians to share their own mental health stories on social media.

With each #BellLetsTalk post, the campaign quickly became an international phenomenon. The campaign remains the cornerstone of Bell's corporate social responsibility. In 2020, the campaign counted over 154 million online interactions and generated over $7 million for grassroots mental health causes.

Bell understands a community's need and leverages a core competency through its telephonic mental health resources. But Bell Let's Talk has earned a place in the CSR hall of fame because it achieves scale through storytelling. The campaign has provided Bell's community with an avenue of expression and a sense of ownership.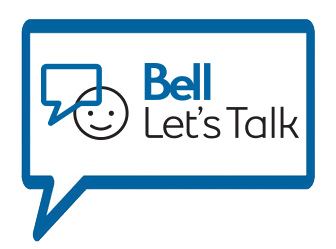 Meeting Communities Where They Are
Online or offline, the most effective community engagement strategies meet stakeholders where they are. CSR professionals should observe employees and community members with curiosity.
Some beneficial questions include the following: 

Where do employees and community members spend their time?
What do they talk about?
What motivates them?
With respect to online community engagement, CSR professionals should consider these questions:
What sites and platforms do employees and community members engage with?
How do they access the internet?
How much time do they spend online?
A smart CSR professional consistently considers these questions alongside community needs, company competencies, and campaign scale. A well-crafted online community engagement plan incorporates these factors into a cohesive strategy and narrative.