Empower Your Financial Literacy Month with These 5 Tips for Improving Financial Education Programs
Empower Your Financial Literacy Month with These 5 Tips for Improving Financial Education Programs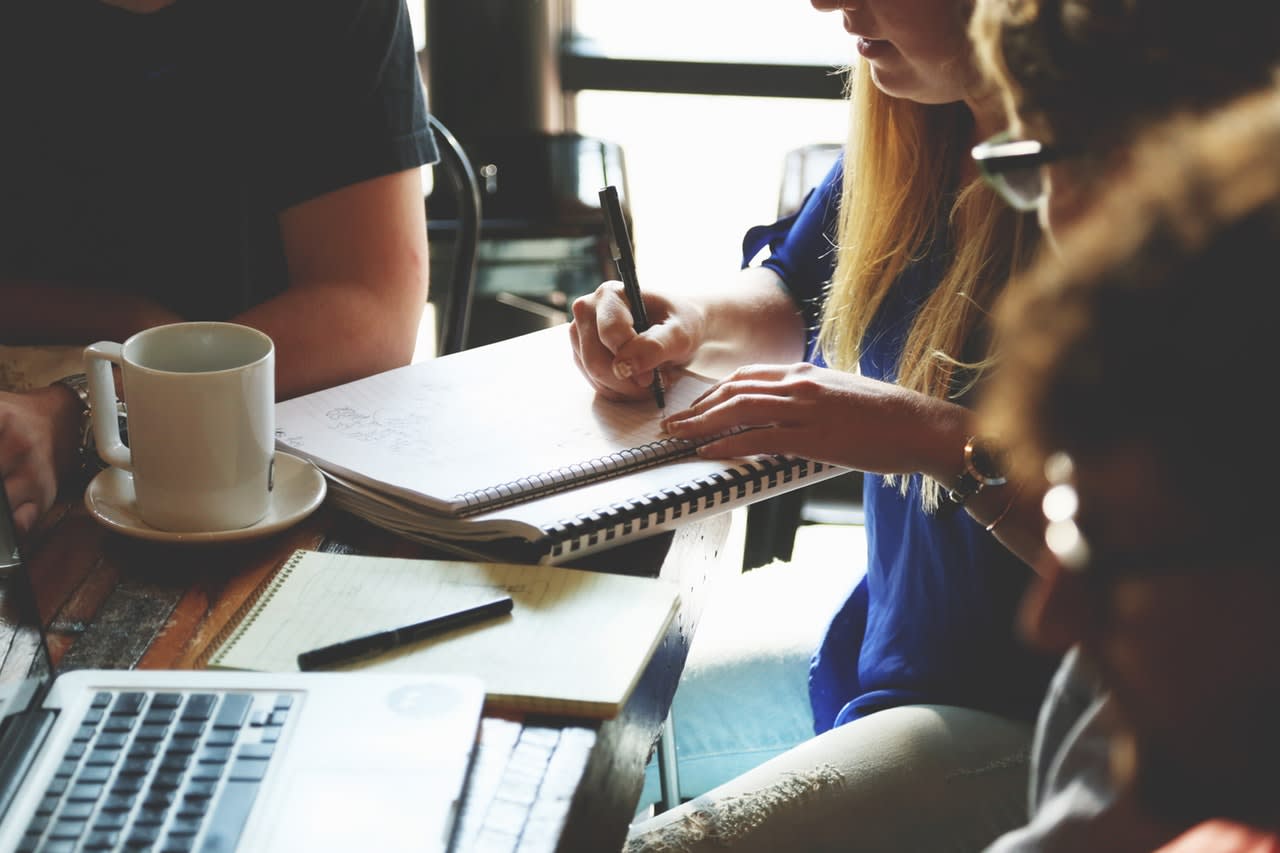 For many consumers, spring puts financial security and financial wellness top-of-mind. Banks and credit unions often chose to focus their efforts on providing advice and financial education resources in April, when both Tax Day and Financial Literacy month occur. However, financial education is necessary year-round. In fact, research revealed a strong customer interested in receiving advice from their bank or credit union outside of financial literacy month.
How do you ensure that your institution stands out as a relevant and valuable financial information resource to your community beyond Financial Literacy Month?
5 Tips to Improve Financial Education Programs & Empower Your Financial Literacy Month
1. Provide Genuine Advice with Financial Education Programs
A recent J.D. Power study found that 78% of U.S. retail bank customers are interested in receiving financial education or guidance from their bank. The problem? Only 28 percent of consumers say they've actually received it! People know they need financial education and want to become more financially capable—but many banks and credit unions are missing a valuable opportunity to meet this demand.
Financial education content is desperately needed, but as you start developing your financial education program, remember that the tone of your education program is important. The J.D. Power study also found that "customer satisfaction surges when banks get the advice formula right." Avoid plugging products and attempting upsells right off the bat—your institution could seem disingenuous and might turn customers away. Convey that your institution is knowledgeable and earnest in its goal by providing free education that improves financial literacy for students and financial security for adult customers. This can establish your reputation as a thought leader and a positive contributor to the community—qualities that promote trust and longevity with your consumer base.
2. Develop Seasonally Relevant Financial Education
Creating seasonally relevant messaging is crucial to boosting engagement with your financial education program. Share timely information and offer products/services that coincide with expected calendar occurrences (e.g., holidays or back-to-school) as well as current events that might pop up (e.g., a new tax reform bill).
Brainstorm a list of topics you might post about and how you can tailor that content to the specific financial wellness needs of your community throughout the year. For instance, we helped one of our partners – a small, community credit union, build a campaign prompting their members to "spring clean" or focus on their financial wellness. The campaign, which started in April, has already resulted in a boost in engagement with the credit union's financial wellness center. Short on ideas? Call on your EVERFI partners as a resource—we've created a calendar of seasonal campaign ideas to help inspire your financial literacy educational content!
Tools like Google Trends and Twitter Analytics (for hashtags) can also show you recent search trends to inform your content marketing strategies. With your list of potential topics in hand, cross-check them with your competitors' output to determine which subjects have yet to be tapped into; this will ensure your financial educational content is most impactful.
3. Give Your Community A "Nudge" After Financial Literacy Month
After learning that 1.4 million eligible high school students did not submit a financial aid application in 2014, two universities used a lesson from behavioral economics and psychology to successfully enroll more eligible students in federal financial aid. They sent customized reminders about important deadlines, directing students to links for completion assistance tools, and reinforce critical information through multiple channels, including email, direct mail, and text message.
At EVERFI, we've found nudging to be a successful way to encourage financial literacy. For instance, adults who have been given access to financial education programs, but have not yet used it, respond to email marketing campaigns that direct them to a particular financial module that specifically meets their needs—such as auto loans or mortgages. Our most successful partners pair their data with reports on module utilization to improve ROI from their financial education programs. Social media nudges also go a long way to getting through to today's Gen Z learners.
4. Incentivize Financial Wellness
Sometimes people need more than a nudge. Complex financial concepts, coupled with our busy modern lives, often means that consumers' good intentions for financial education don't translate into action. Thankfully, providing incentives for specific financial behaviors can drive your customers to financial wellness—and it doesn't have to be difficult or expensive.
One credit union, based in Florida, offers a great example. Through their partnership with EVERFI, the credit union launched a financial wellness program, training its staff to be Money Guides. An email campaign drove customers to a microsite where anyone who completed a module could meet with a Money Guide to learn more about auto loans or setting up a checking account. Customers who completed a module related to debt could meet with a branch manager, work out an action plan to tackle their debt, and receive a branded coffee mug, to boot. Just six weeks after launch, the initiative resulted in over 700 new appointments with Money Guides–from more than 50% of learners.

5. Think Hyper-Local During and After Financial Literacy Month
Financial messaging can overwhelm during the month of April. That's where leveraging your local footprint can be an advantage. Find ways to combine digital marketing efforts with face-to-face meetups in the local community. Consider hosting an event, holding a seminar, or working with local schools who participate in EVERFI's K12 courses. Here are some ways that our partners are making local connections with financial education programs:
A midsized bank in the Midwest frequently partners with non-profit organizations, including hospitals, to host financial education classes and introduce consumers to online learning. Bank employees remain after the classes to help with follow-up questions about online classes or banking services.
A prominent figure in a Southern state treasury routinely visits a local elementary school where students take part in a financial literacy partnership program; that state is also involved locally for Get Smart About Credit Day, an October event.
BUILDING CAPACITY, REBUILDING TRUST
Of customers who receive financial education from their bank or credit union, 89% report being "highly satisfied" with their education, saying they now have a high level of trust in that institution, would definitely return for another product and are very likely to recommend the institution to others. Bottom line? Investing in financial education during and after financial literacy month isn't just a benefit to customers—it's good for business too.