6 Tips for Building a Digital Marketing Strategy for Banks
6 Tips for Building a Digital Marketing Strategy for Banks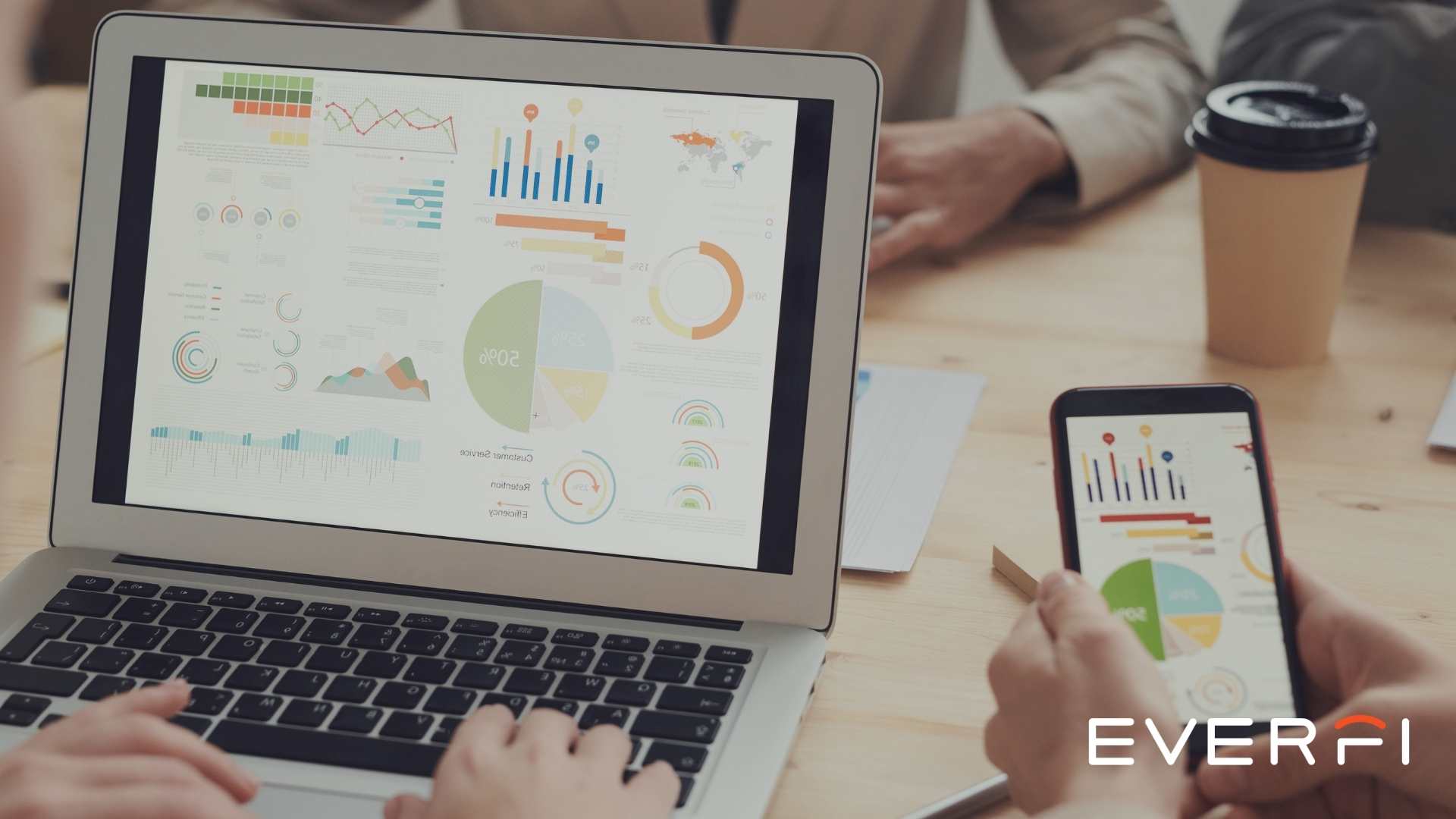 Why is a Digital Marketing Strategy for Banks Important?
Today, the majority of consumers (81% of the U.S. population) are on social media. With 2.14 billion internet users, 80% of whom research products and purchases online, it is becoming urgent for banks to become digitally savvy. Consumers are already adopting digital and mobile banking, resulting in a rapid downsizing of physical banks in the USA alongside the rampant growth of digital-native organizations (for example, Alibaba's Ant Financial Services now holds over $100 billion in assets just 2 years after launch). Creating a digital marketing strategy for banks not only help institutions adapt to digital but also remain in the industry.
Developing an online marketing strategy for your bank is the first step to establishing a real digital presence, but it is one that traditional banks often struggle with.
A Strong Digital Marketing Strategy for Banks Leads to Growth
Banks have traditionally spent little on marketing, relying on necessity to drive revenue. For example, a study of 256 banks in the USA revealed that most of them spend 0.077% of total revenue on marketing, while the median marketing spends for all businesses is 13%.
At the same time, digital sales could account for as much as 40% of new bank revenue within 5 years. In Western Europe, banks already report half of new revenue from digital sales. The USA is trailing these numbers, but not by far. In short, banks have just a few years to enter into and capitalize on a growing digital market and creating a digital marketing strategy for financial services is crucial to developing a brand presence.
Here are 6 tips for building a digital marketing strategy:
Connect with your consumers
Offer value
Personalization
Automation
Diversification
Bring in expertise
The Ultimate Guide To Financial Marketing
Download this 6-step guide for expert research, trends, tools and templates to help you build financial education into your marketing strategy.
6 Tips for Building a Digital Marketing Strategy for Banks
Digital touches every aspect of operations, from product development to risk management and human capital. Successful digital marketing strategies for banks must be based on how digital drives value, consumer behavior, market dynamics, and prioritization based on specific organizational goals.
1. Connecting with Consumers – Your bank's digital marketing strategy should enable you to move beyond simple touch-points to creating ongoing relationships with consumers. Digital makes it possible to create specific user-centered customer journeys with web content, UX, and processes through customer service, including establishing individual relationship managers to each customer's account. This personalized service is one of the big draws of digital marketing for banks, and it is important that you capitalize on it.
2. Offer Value in Digital Marketing – Digital marketing for banks is about more than advertising. It's about customer service through chat and social media, offering personalization, ease of use, and online application or account management. A good user experience will market itself. More importantly, every aspect of your online experience ties into marketing. It doesn't matter how good your ads are if users can't access your website on their phone or customer service on Facebook drops the ball with a less than timely response.

3. Personalization – Online banking allows organizations to collect data in volumes never dreamed of before. Digital marketing for banks should involve leveraging data and analytics to create highly targeted offers, both for creating new customers and cross-selling – at the point of sale, and throughout the customer's lifespan. The availability of big data makes it possible to generate and use customer insight for marketing, cross and up-selling, and even customer relationship management. This also means understanding your market demographic, segmenting and targeting your marketing efforts, and creating content and value for each demographic.

Creating a Truly Personalized Digital Experience in Financial Services
Consumers expect seamless digital experiences everywhere—including with their bank or credit union. Are you keeping up with these digital demands?
4. Automation – Digital marketing gives you the tools to automate marketing tasks like bidding on ads, sending emails when users click on links, creating personalized plans using contextual choices, and even A/B or split-testing ads to see which are working and which aren't. Automation should be an important element of a digital marketing strategy for banks, simply because it cuts costs, can improve the quality of output, and greatly reduces the number of bank marketing experts needed to complete tasks.

5. Diversify Your Efforts – You may or may not be familiar with words like omnichannel, but it's where the future of online marketing for banks is headed. Users access websites from varying devices and creating an experience that tracks users across devices to provide a single, uniform experience. A digital marketing strategy for banks should be investing in mobile, social media, apps, website, and potentially a variety of content for different mediums.

6. Bring in Experts – If your marketing team isn't quite up to the challenge of building a digital marketing strategy, that's a problem. If you're going to succeed online, you have to know how to use SEO, PPC, digital content marketing, ads, and social media. Consider bringing in digital natives or partnering with a company that can provide technical services that can create and maintain digital marketing strategies for banks.

You Have the Tools for a Great Digital Marketing Strategy
Most banks already have the technology and even the data in place to realize a digital marketing strategy for banks. What's missing is the ability to orient towards digital, develop strong online strategy, and create and run online marketing campaigns. That means lost opportunities to connect with customers searching for services and fewer moments to build relationships with your existing clients. Our six tips are great steps towards using the resources on hand to build robust digital marketing strategies for banks.
Engaging Young Consumers with Financial Education
Learn how Zelle® and EVERFI have reached more than 66,000 students across 1,443 schools nationwide to date to bank responsibly in the digital age.