Harassment Prevention in the Remote Work Environment
Put on your pants!—And other actionable strategies for preventing harassment in the "new normal"
Harassment Prevention in the Remote Work Environment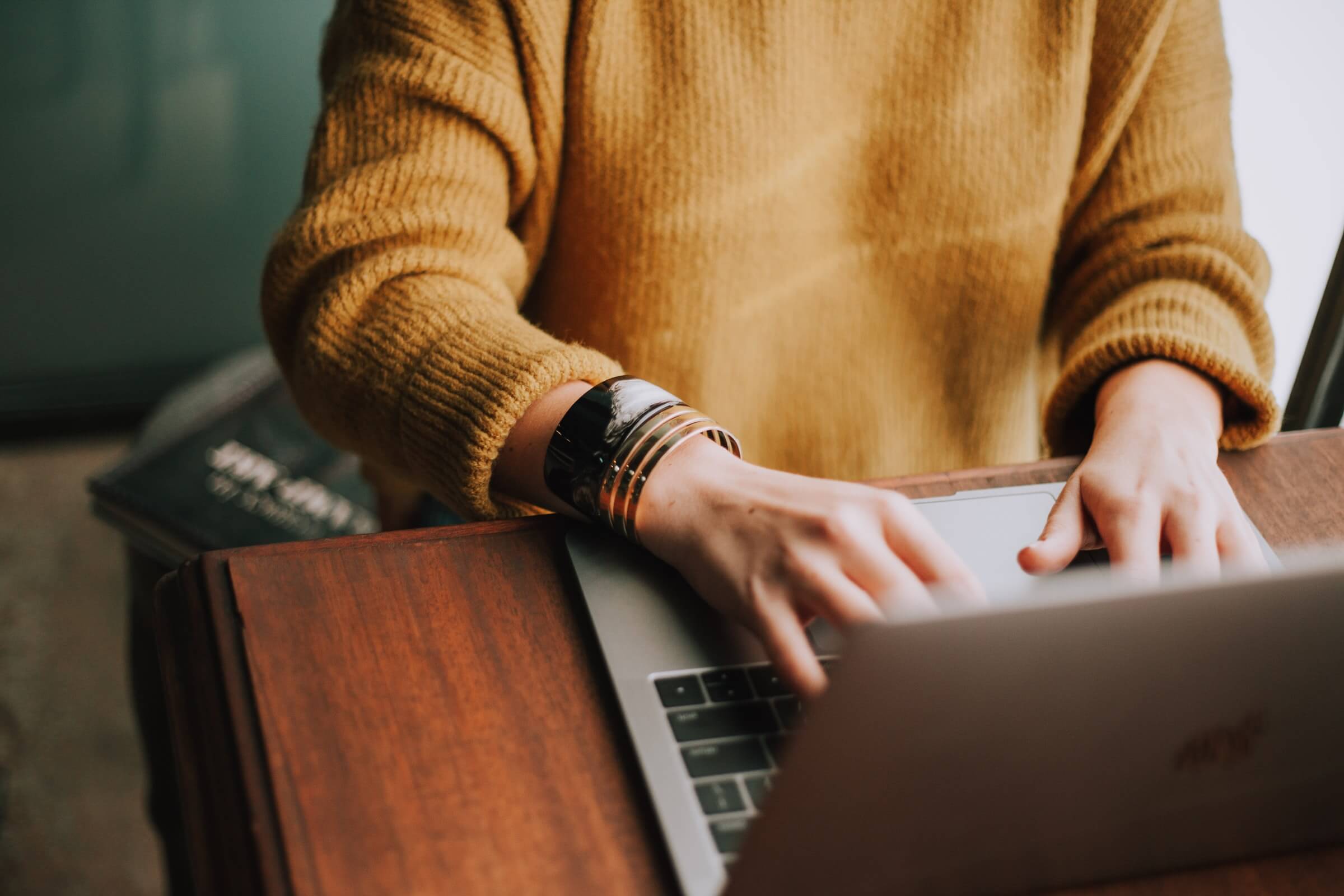 It is almost predictable. A few hours, if not minutes, after a workforce goes digital, the first "Ha ha—you don't know if I'm wearing pants!" comment is made on a web conference, phone check-in, or slack message. Even the Wall Street Journal has gotten in on the joke. Yuck, yuck, yuck. 
If you're a manager, you're rightly concerned with addressing a whole host of operational issues that arise when all or some of your workforce is suddenly, and unexpectedly, working from home. One area that should be at the top of your list: how to maintain and promote a collegial work culture in this environment. This effort can lean into the reality of working from home and the comic moments that can ensue (barking dogs, Zoom-bombing kids, makeshift kitchen or bedroom workspaces)—while also maintaining workplace professionalism.
Now you might be thinking that with all of the stress employees are juggling, the last thing you want to harp about right now is a too-casual work culture. But consider this: a more relaxed, less observed, and more physically-distanced workplace culture can create conditions that are ripe for harassment to occur. 
Increased Risks
Two of the organizational risk factors for harassment identified by the EEOC in its Select Taskforce report are workplaces that are decentralized and workspaces that are isolated or remote. This is because some employees may feel (or may actually be) unaccountable for their behavior in a remote environment, and may mistakenly believe the usual workplace policies and behavior expectations don't apply outside the walls of a worksite. 
Keep your workplace safe, promote employee well-being, and create a more inclusive work environment through online training.
Another EEOC-identified risk factor for harassment is the consumption of alcohol during or around working hours. For many employees, working from home means ready access to alcohol during work time. Indeed, hardly a day passes without jokes on social media or late-night talk shows about using alcohol as a coping mechanism during this time. 
In addition to: 
Increased employee stress and fatigue due to COVID-19

Decreased formality and civility in online environments

Lack of in-person witnesses in remote workspaces

Challenges in monitoring remote employee conduct

Lack of information about how supervisors should address online behavior
We truly have the perfect storm of harassment conditions. So how do we prevent harassment from being a part of "the new normal"?
Digital Harassment
Of course, the laws prohibiting workplace harassment apply regardless of medium—whether that misconduct occurs in-person or online. Several courts have held employers responsible,  as legal scholars noted, "to take affirmative steps to halt employee-to-employee digital harassment once the employer has knowledge of the harassment." The EEOC has likewise cautioned that social media can "foster toxic interactions…and be a possible means for workplace harassment." 
Digital harassment can span from inappropriate jokes or comments in employee emails, chats, or text messages, to sexual or racial innuendo in online employee forums, to blatant exclusion or ridicule (such as intentionally muting individuals during web conferences or defacing their profile pictures), to cyberstalking or distributing offensive photos, gifs, or memes based on protected characteristics.
Established Safeguards
Back to the issue of pants—how does encouraging employees to "wear pants" (or, really just dress for a public interaction), possibly reduce harassment? 
The principle underlying this approach is what criminologists refer to as "situational prevention" and it goes something like this: individuals shape their behavior based on environmental cues. To increase positive, respectful behavior and decrease negative, disrespectful, or harassing behavior in the remote work environment, it is helpful to encourage as many of the environmental cues that regulate employee behavior as possible. 
And so—yes—encouraging a work-appropriate (if more casual) appearance will help. 
Managers should also set a clear expectation that the same anti-harassment policies and guidelines for professional behavior in-person also apply in the remote environment—such as thinking carefully before making comments about a person's appearance or their home, making jokes about being in bed while working, or sharing inappropriate memes. These can seem harmless, but they can make individuals uncomfortable and can also lead to even more egregious behavior if allowed to pass unchecked. If your policies prohibit working under the influence of and/or using drugs or alcohol at work, be sure to include that reminder as well.
What else can help? Setting regular team check-ins with individual members, and asking explicitly about how the remote work experience is going with other team members. Also, hold regular group virtual meetings to reinforce that there is still oversight and accountability in the work environment. These tips, not coincidentally, also will help team members be more productive while working from home as well. 
Here are a few other considerations:
Take time to review your anti-harassment policies to ensure they not only include harassment through digital channels but also make clear that misconduct in a remote environment will be treated just as seriously as if the behavior occurred in person. 
Do a policy check:
Confirm that your policy addresses illegal behavior. 

Ensure your policy addresses behavior that is harmful to workplace culture such as bullying, abusive, or intimidating conduct. 

Verify your policies and reporting channels are still accessible by employees even when they are working remotely. 
Make sure that you're preparing your team to succeed in the remote work environment by providing training on how to successfully navigate a work from home environment—including etiquette tips about how to engage with employees when everyone is working from home and strategies to promote accessibility for all employees. This can be a very natural opportunity to reinforce anti-harassment and inclusion training as well.
And lastly, remind employees that, just like in the in-person location, employees should not expect privacy when using any company-owned resources—such as devices, platforms, or accounts. Even conversations on private social media accounts that create hostile environments at work may be grounds for discipline.
Whether it's a reminder to put on pants or be mindful of social media interactions, it's important to establish clear expectations across your workforce in this unprecedented time. Because as far as we can see, this is the "new normal".