Diversity, Equity & Inclusion Facilitator Workbook
New Research from EVERFI and HR Research Institute
Diversity, Equity & Inclusion Facilitator Workbook
3 exercises to start building a better workplace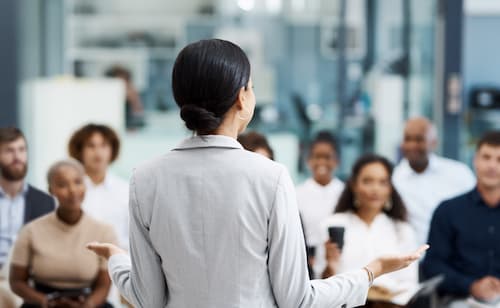 The need for diversity and inclusion training has never been greater. Today's workforce is one of the most diverse in our nation's history — and with that comes differences in experiences, communication styles, and perspectives, among other needs. Employees want to have candid conversations about diversity and inclusion, but many leaders don't feel equipped to lead them.
But it doesn't have to be that way. 
EVERFI developed scenarios and discussion points to help you guide these critical conversations within your organization. This free resource contains key insights and practical information designed to help our customers ignite real action and foster understanding — and we're releasing them to all workplace leaders for a limited time only.
In our free DEI Facilitator Workbook: Scenario Builder and Discussion Guide, you'll get:
Step-by-step instructions on how to create your own scenarios for in-person or virtual discussions
Sample scripts and notes to guide thoughtful conversations
An interactive handout – 5 Ways to Be an Ally