[Webinar] Workplace Well-Being: Why Our Mindset Must Change to Attract and Retain Talent
A Conversation with Zelle®, BankNewport, and Think Bank
Webinar
[Webinar] Workplace Well-Being: Why Our Mindset Must Change to Attract and Retain Talent
How to rethink your strategy around workplace well-being, so you can keep your employees happy and healthy — and compete for top talent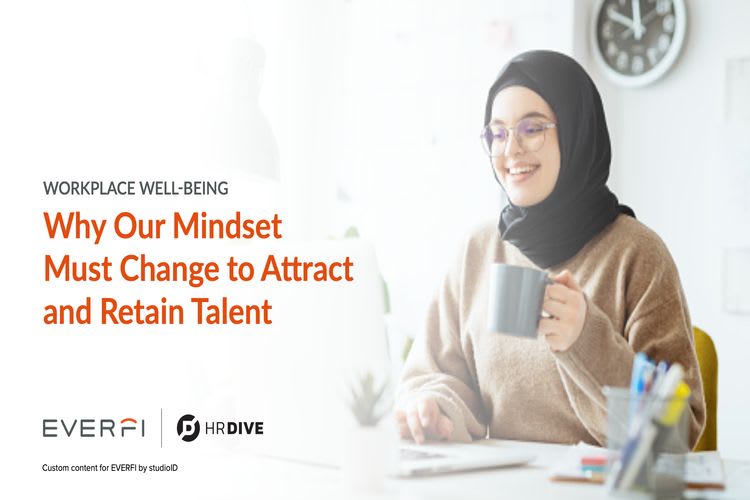 The meaning of "workplace well-being" has drastically evolved over the past few years.
Traditional notions have focused on physical health and safety. And while a focus on physical illness, in particular, was understandable and vital during the pandemic, it wasn't — and is no longer — enough.
"The Great Resignation" has accelerated a growing movement to redefine employee well-being into a more holistic view that includes individual employee health and a healthy working environment.
In this on-demand webinar, we'll show you how to rethink your strategy around workplace well-being, so you can keep your employees happy and healthy — and compete for top talent.
You'll learn:
Data around why workers are still leaving their jobs
New ways to think about, talk about, and plan for a thriving, healthy workplace
Strategies to cultivate and maintain healthy work environments
Action items leaders can take to model well-being
Interactive prompts to support your strategy
Meet Our Speakers: 
Elizabeth Bille | Senior Vice President of Workplace Culture, EVERFI

Elizabeth Bille is the Senior Vice President of Workplace Culture at EVERFI. In this role, she serves as EVERFI's lead subject matter expert on preventing harassment and discrimination, promoting ethical conduct, and creating positive, thriving workplace cultures. Prior to joining EVERFI, Elizabeth was the general counsel and chief ethics officer of the Society for Human Resource Management (SHRM). She also served as a legal and policy advisor to a former Vice Chair of the EEOC; in this capacity, she provided advice to the EEOC regarding harassment, retaliation, and discrimination in the workplace and contributed to the development of EEOC regulations and enforcement guidance. Before joining the EEOC, Elizabeth counseled organizations of all sizes as labor and employment attorney at the global law firm of Hogan Lovells. She has given presentations with the Acting Chair of the EEOC and an EEOC Commissioner, and provided training for EEO investigators, HR professionals, and employment law attorneys on complex workplace issues. Her work has been cited by several news outlets including National Public Radio, the Wall Street Journal, Forbes, Good Day LA, and the New York Times.
Dr. Deanna (Dee) Kimbrel | Chief Diversity Officer and Director of the Office of DEI for Monroe County in New York State
Dr. Deanna Kimbrel has worked as a Diversity, Equity, and Inclusion (DEI) practitioner, educator, entrepreneur, and executive leader for more than 16 years. Some of her highlights and strengths include organizational and governmental strategy, leadership development, consulting, public speaking, coaching, and corporate training. Dr. Kimbrel is a Rochester City School District graduate and also holds a Bachelor's degree from the State University at Buffalo in Communication and International Business, a Master's degree in Communication and Marketing from Rochester Institute of Technology, and a Doctoral degree in Management and Organizational Leadership from the University of Phoenix. Currently, Dr. Kimbrel works as the Chief Diversity Officer and Director of the Office of DEI for Monroe County in New York State. She previously led DEI and leadership strategies for organizations like Paychex, Sears, and Rochester Institute of Technology.