How Financial Institutions Can Prepare Their Communities for a Recession
A Conversation with Zelle®, BankNewport, and Think Bank
WEBINAR
How Financial Institutions Can Prepare Their Communities for a Recession
Hear from industry experts via a panel discussion on how you can help support consumers when they need it most.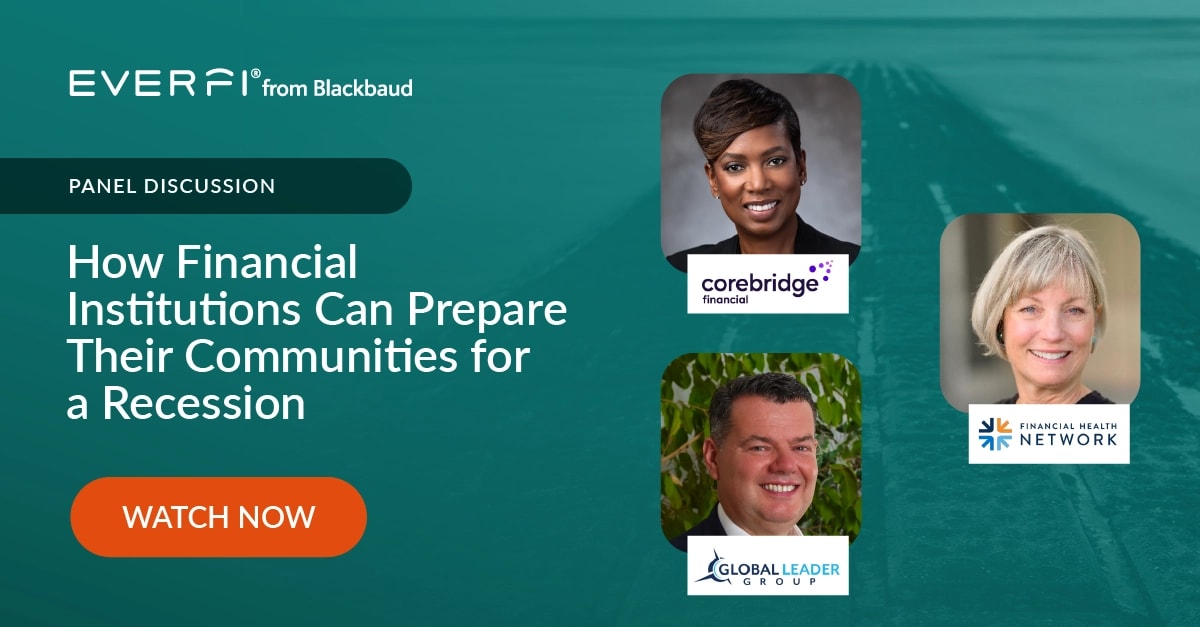 What role should financial institutions play in supporting consumers during times of financial hardship?
In light of a possible looming recession, rising inflation and interest rates, and countless other financial setbacks, consumers need support—now, more than ever—from their financial institutions.
Join us for a panel discussion to learn about:
The current state of consumer financial health
How to help consumers build financial resilience
What consumers expect from their financial institutions during downturns
How financial institutions can educate and support their customers and members when they need it most
How financial education programs can positively impact your consumers and your brand
About the Panelists
Freda Lee: Senior Vice President, Relationship Management at Corebridge Financial (formerly AIG)
Richard Knight: Co-founder and Managing Partner at Global Leader Group and former Global Head of Employee Banking Solutions and Cross Business Collaboration at HSBC
Mimi Joy: Head of Partnerships at Financial Health Network