5 Mortgage Bank Marketing Strategies
5 Mortgage Bank Marketing Strategies
Mortgage banks have more opportunities for meaningful customer interactions through building relationships and increasing touch points.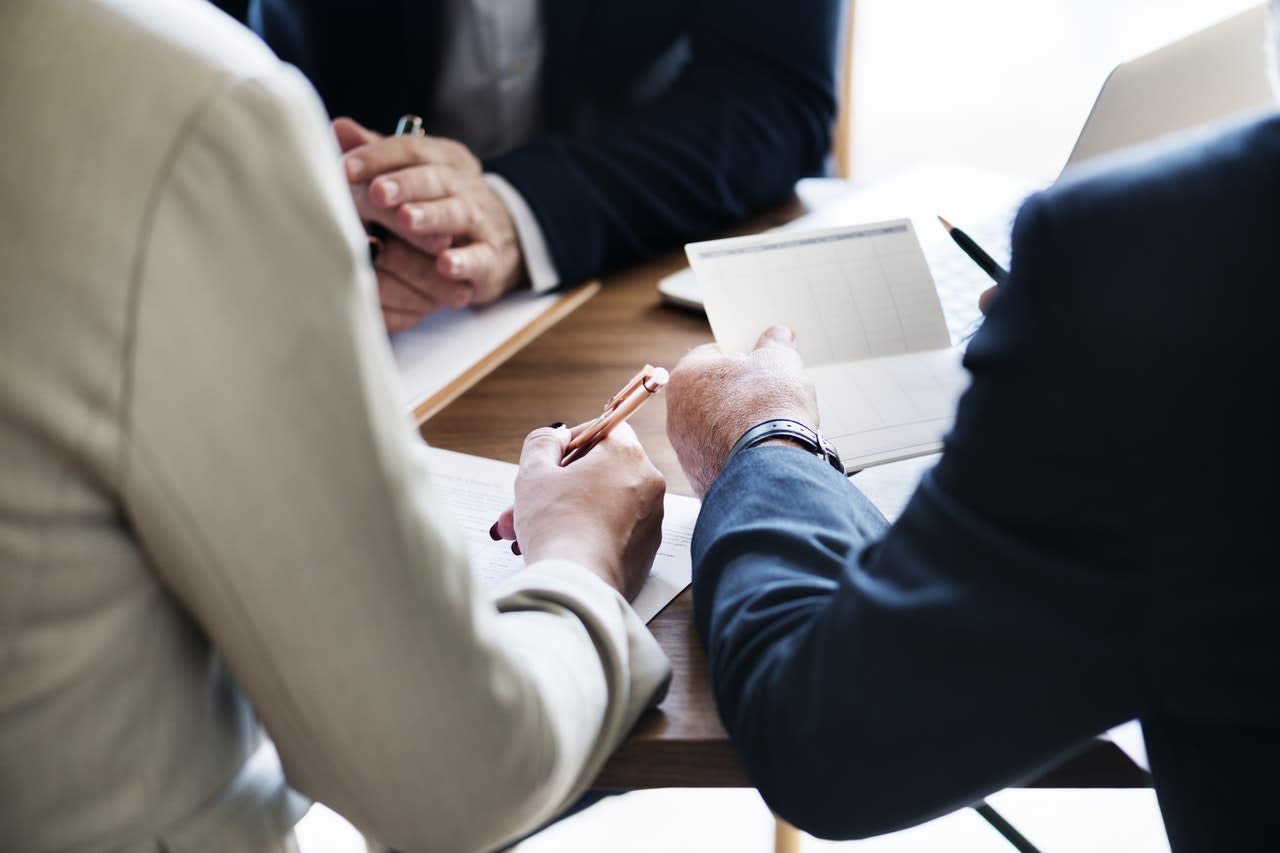 Mortgage banks have more opportunities to connect with consumers, build relationships, and increase touchpoints for more meaningful customer interaction than ever before. That's important in a world where banking consumers switch banks based on price, often feel that all banks are the same and often seek out a mortgage from a bank other than their primary. Connecting with consumers through good marketing strategies will allow you to connect to new customers, reach out to those who are dissatisfied with their current bank, and offer added value through relationships.
These 5 mortgage bank marketing strategies will help you on your way to defining a marketing plan that utilizes all of the tools at your disposal to do so.
1.    Embrace New Technologies When You Can Do It Right
New technology is one of the key gamechangers in mortgage bank marketing. Blockchain is opening up new ways to serve customer data and share information. Apps are creating more information availability and better customer service. And always-on chatbots and social media messaging make it easier than ever for customers to get the information they need. Integrating new technologies can be a powerful way to create added value and connect with customers, old and new. But, it's crucial that you get it right. Most banks don't have the resources to develop their own apps and mortgage payment algorithms, but many resources exist with these ready-made and customizable to your bank, primarily in the form of digital experience platforms. Do your research and invest in a solution you can tailor to your bank without starting from the ground up.
2.    Cautiously Rebrand
Mortgage bank marketing strategies have traditionally focused on Gen X or Baby Boomers. Today, most people applying for mortgages are millennials, and they look for different things in their brand. Rebranding is a growth rather than a retention strategy, which is why you should approach it cautiously, determining what your local market wants without alienating existing customers.
That often means more digital facilities, online services, and more modular financial offerings, allowing millennials to personalize their mortgage services as needed. Creating more local and social outreach, investing in social programs, and actively doing good in your community will also help.
The Ultimate Guide To Financial Marketing
Download this 6-step guide for expert research, trends, tools and templates to help you build financial education into your marketing strategy.
3.    Focus on Empathy and Relationships
Marketing banking products is often about price, but it's often impossible to compete on a matter of price alone. Instead, offering warm relationships, trust, and marketing campaigns centered around emotion will help to differentiate you from competitors. For example, Northeast Savings, fronted by CMO Tom McCrary used research to determine that many older customers weren't opening CDs or making investments due to a concern regarding future health and the ability to access money during a health crisis. Northeast launched the first no-penalty CD, resulting in $180 million in new deposits in the first 3 months. Your approach to mortgage banking can and should be similar, and it should be part of your marketing efforts. What are your customer's concerns? Can you create new clauses or options that will ease those concerns?
4.    Deliver Personalization
Personalization is among the top looked-for services in banks, making it an excellent marketing strategy for mortgage banks looking for growth and customer retention. While product personalization costs money, especially if you take it as far as personalization algorithms and micro-products with modular setup, it can dramatically pay off. For example, customers who can add new products that they need onto their existing services can save money – without having to go to another bank. Similarly, by allowing customers to choose the specific products and services they need, rather than paying for something they don't need. For example, by allowing customers to choose their down payment and set the fixed rate and repayment terms accordingly, you appeal to most types of customers looking for a mortgage service. Similarly, by using algorithms in your app to pre-approve current customers for new mortgages or refinancing, you enable them to see and personalize their options before ever shopping around for another bank.
5.    Create Added Value
Most people don't consider good service to be good, they consider it to be the basis of what they are owed in exchange for their patronage. Offering added value is an important marketing tactic that mortgage banks can leverage, not just for retaining customers but also for customer acquisition. For example, creating free tools to calculate mortgage interest and repayment or to calculate the best repayment and financing terms based on monthly income will help you to add value and bring in new customers. Similarly, your customer-facing staff should always be working to save the customer money, reduce their interest, get them the best deal, and solve their problems.
Mortgage bank marketing has come a long way from simply advertising based on financing and interest rates. Today, online competition is stiff, users can find and compare mortgage banks from across the country, and new types of consumers value relationships, trust, and social good over simply the lowest rate (although that's still important). Updating your marketing strategy to reflect that will help you to retain and draw in customers.
Creating a Truly Personalized Digital Experience in Financial Services
Consumers expect seamless digital experiences everywhere—including with their bank or credit union. Are you keeping up with these digital demands?