Tutoring local students. Staffing a clinic. Feeding neighbors in need.
Before the coronavirus crisis, civic-minded employees had the privilege to forge in-person connections with community members. This privilege has had to change in the interest of public health. The virus has curtailed volunteer opportunities while community needs have only increased. 
Virtual volunteering is one way that companies can adapt and give back. Through an internet connection, individuals can access thousands of ways to make communities better. Yet the number of options can be overwhelming, and many communities lack sufficient access to connecting technologies. Individuals unfamiliar with virtual volunteering might not know where to start. 
Promoting Virtual Volunteering
Company leadership has a special opportunity to encourage community service and promote new virtual volunteering habits. Coordinated efforts produce outsized results. Companies can follow these best practices that help employees access virtual volunteering opportunities.
1. Identifying the impact area
To start, companies should evaluate volunteer opportunities based on their ability to deliver. The best volunteer programs provide consistent value through sustained and meaningful participation. This principle holds especially true for virtual volunteer programs, in which volunteers cannot rely on in-person interaction to build trust.
With this in mind, companies should promote activities that spark enthusiasm among talent, meet a community need, and draw upon talent's core competencies. To discover activities that spark enthusiasm, companies can examine past in-person volunteer activities and find remote analogs. To draw upon core competencies, companies should consider the skills that employees offer (writing, data analysis, engineering) as well as the values that their brands represent.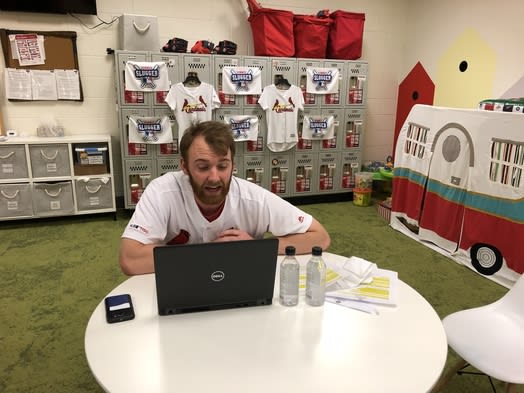 2. Engaging employees
Organizations interested in virtual volunteering should engage employees throughout the planning and implementation process. Employee resource groups can be helpful in identifying interest areas and standard-bearers. 
Companies can consider distributing surveys or convening task committees to assess opportunities. Community engagement leaders should continue to solicit feedback during the volunteer program. Overall, companies insure sustained and meaningful participation by including all employees early and often in the process.
3. Creating accountability
Corporate community engagement offers the added benefit of promoting camaraderie and collaboration among employees. Companies can find ways to preserve these benefits in a remote setting.
Virtual volunteering offers unique tools to promote participation and accountability. Online platforms can track the breadth and depth of company participation. Leaders may choose to share this information through company updates or incentives.   
This communication should be sensitive to the needs of employees. Employers should respect health or economic stressors that might limit employees' ability to participate in volunteer efforts.

The best accountability efforts create an inclusive environment and avoid making individual employees feel singled out. Companies can consider creating virtual volunteer teams and measure participation by a team rather than an individual.
Virtual Volunteering and Education
The internet is an information technology. It stands to reason that virtual volunteering and education go hand-in-hand. Brands can make a meaningful impact by sharing talent's skills and knowledge through remote platforms.

These skills can be as general or universal as reading. In the wake of COVID-19, youth reading initiatives like Everybody Wins have made a concerted effort to recruit online readers. Some local governments and school systems are also seeking virtual volunteers for reading initiatives and other virtual education programs.

Employees may also find meaning in sharing specialized knowledge. Long before the coronavirus, law firms and legal networks began supporting legal advice hotlines, through which lawyers can provide pro-bono legal services to in-need clients. Health, language, career development, and financial education are also in-demand topics through which employees can make a difference


Banks and Credit Unions Reach Students through the National Financial Bee
Community-minded companies can succeed by focusing on subjects that relate to their products or services. In April, the coronavirus forced financial institutions to rethink how to educate students during Financial Literacy Month. EVERFI helped TIAA Bank, First Republic Bank, Digital Federal Credit Union, Iowa Insurance Division, and other banks and credit unions deliver educational impact through the National Financial Bee.

The National Financial Bee allowed the sponsoring institutions to guide students through a series of educational modules. The banks and credit unions enlisted employees to create and administer special scholarship opportunities for participating students. 
Over 39 thousand students accessed the course, and students submitted over 2,700 scholarship essays. 
Panasonic Uses Education Platform For STEM Career Development
In early 2020, Panasonic and Olympic swimmer Katie Ledecky launched Dive Into STEM, an EVERFI education program designed to encourage junior and senior high school students to explore careers in science, technology, engineering, and math. 
In anticipation of the Tokyo 2020 Olympics, Panasonic brought the program to five markets in the United States. Yet when the International Olympic Committee postponed the Games in March, Panasonic wanted to do something special for remote learners in Japan. 
Panasonic worked with EVERFI to make Dive Into STEM available to Japanese students and develop a virtual event with Katie Ledecky. The virtual event allowed 20 Japanese students to chat with Panasonic STEM experts over Zoom and ask Ledecky questions.

Creating Multiple Wins
These examples show how companies adapted to the current moment and created multiple wins for their communities, employees, and brand. 
Companies leveraged the internet to help students learn and explore new opportunities. In the process, the companies involved their employees, who took meaning from the opportunity to share their specialized knowledge. 
Overall, these engagements allowed brand affinity to grow within the organizations and throughout their greater communities. Education is a renewable resource. By sharing knowledge through virtual volunteering, companies can create positive feedback loops that benefit all stakeholders.