A Shifting Landscape of Workplace Challenges
A Conversation with Zelle®, BankNewport, and Think Bank
WEBINAR | A Panel Discussion with the EEOC, Proskauer, and EVERFI
A Shifting Landscape of Workplace Challenges
Watch On-Demand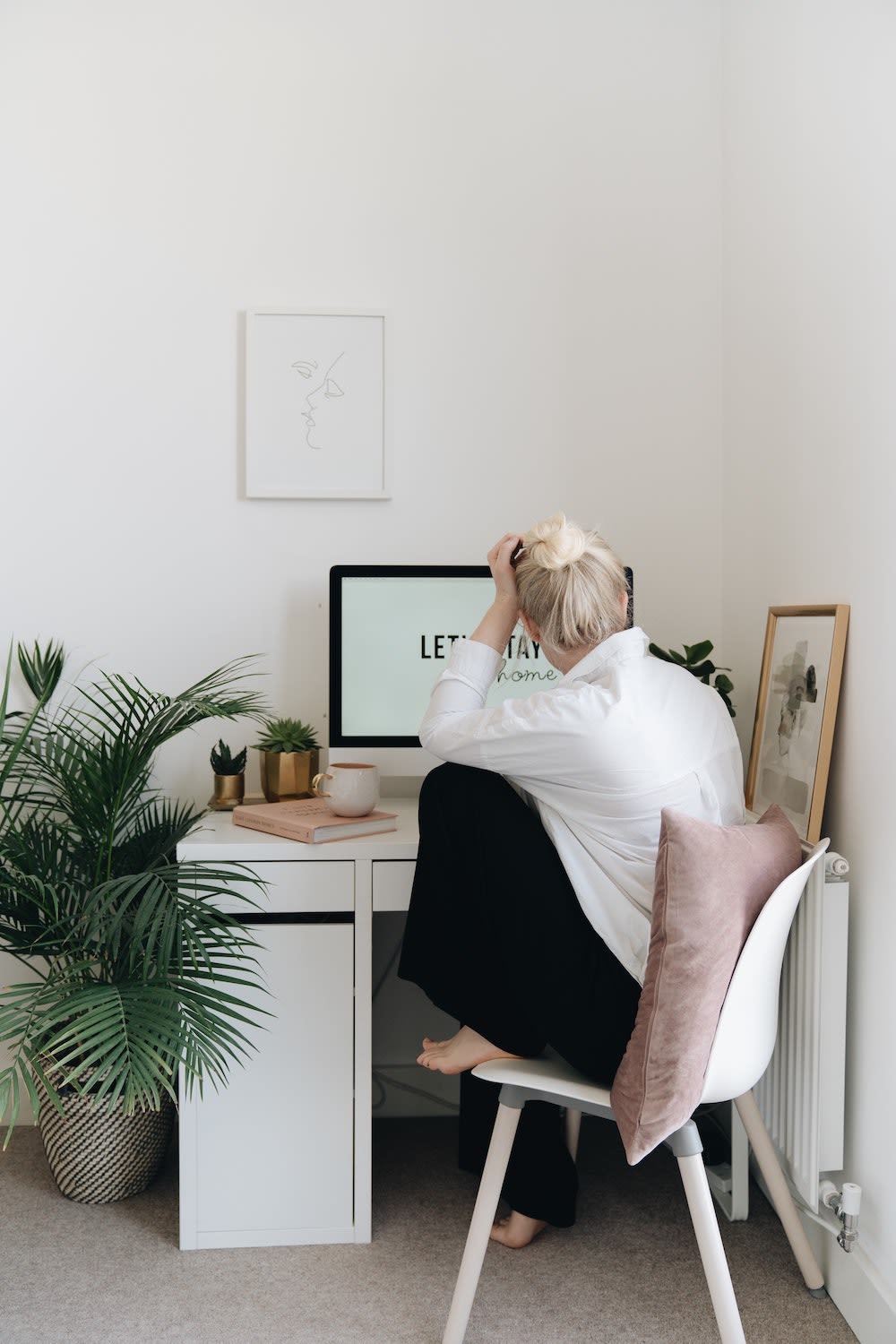 Remote work at scale. COVID-19. Diversity, equity, and inclusion. Employee mental health. Over the last 19 months, employers and employees have been grappling with these and other constantly-evolving challenges and opportunities in the workplace. As organizations review and re-review their remote work, health and safety, and diversity and inclusion policies and practices, navigating the complex legal landscape related to accommodations, harassment, and discrimination–all while supporting a positive workplace culture–is crucial.
In this panel discussion with national experts from the EEOC, the Proskauer law firm, and EVERFI,  we dive into the most recent legal rules and best practices surrounding some of today's toughest workplace concerns like vaccine mandates, online harassment, and employee mental wellbeing.
In this webinar, we:
• Discuss the EEOC's latest guidance on vaccine mandates and exemptions for health and religious reasons
• Explore ways to prevent and address harassment, discrimination, and microaggressions, particularly in hybrid/remote working environments
• Examine strategies for supporting employee mental health while navigating the Americans with Disabilities Act
Meet our panelists: 
Carol Miaskoff | Legal Counsel, U.S. Equal Employment Opportunity Commission

As the EEOC's Legal Counsel, Carol provides legal advice to the Chair and the Commission on a wide range of substantive, administrative, and procedural matters. Additionally, Carol is responsible for developing Commission rules and guidance under the Americans with Disabilities Act, Title VII of the Civil Rights Act of 1964, the Age Discrimination in Employment Act, the Equal Pay Act, and the Genetic Information Nondiscrimination Act.
In the course of her distinguished career at the EEOC, Carol has staffed and supervised major regulatory and policy projects in several administrations and under all the statutes enforced by the EEOC. She provided leadership in shaping the EEOC's responses to the employment consequences of the September 11, 2001, attacks, the 2009 influenza pandemic, and the COVID-19 pandemic, in addition to major initiatives on race and pay discrimination. She also represents the EEOC's interests across government and with other departments and agencies that regulate the workplace, and speaks to conferences and the national media.
Steven J. Pearlman | Partner, Proskauer

Steven J. Pearlman is a partner in the Labor & Employment Law Department and co-head of the Whistleblowing & Retaliation Group. Steven's practice covers the full spectrum of employment law, with a focus on claims of discrimination, retaliation, and harassment; restrictive covenant violations; theft of trade secrets; wage-and-hour violations; whistleblower retaliation; and breach of contract. He defends nationwide class and collective actions, as well as single-plaintiff actions. He has successfully tried cases in multiple jurisdictions and defended what is reported to be one of the largest Illinois-only class actions in the history of the U.S. District Court for the Northern District of Illinois. Reporting to boards of directors and their audit committees, he also conducts sensitive investigations and has testified in federal court.
Steven is a Fellow of the College of Labor and Employment Lawyers. Chambers describes Steven as an "outstanding lawyer" who is "very sharp and very responsive." Steven was 1 of 12 individuals selected by Compliance Week as a "Top Mind." Earlier in his career, he was 1 of 5 U.S. lawyers selected by Law360 as a "Rising Star Under 40" in the area of employment law and 1 of "40 Illinois Attorneys Under Forty to Watch" selected by Law Bulletin Publishing Company. Steven is a Burton Award Winner (U.S. Library of Congress) for "Distinguished Legal Writing."
Steven has served on Law360's Employment Editorial Advisory Board and is a Contributor to Forbes.com. He has appeared on Bloomberg News (television and radio) and Yahoo! Finance, and is regularly quoted in leading publications such as The Wall Street Journal.
The U.S. Chamber of Commerce has engaged Steven to serve as lead counsel on amicus briefs to the U.S. Supreme Court and federal circuit courts of appeal. He was appointed to serve as a Special Assistant Attorney General for the State of Illinois in employment litigation matters. He has presented with the Solicitor of the DOL, the Acting Chair of the EEOC, an EEOC Commissioner and heads of government whistleblower
programs (SEC, CFTC and OSHA).

Elizabeth Bille | Senior Vice President of Workplace Culture, EVERFI

Elizabeth Bille is the Senior Vice President of Workplace Culture at EVERFI. In this role, she serves as EVERFI's lead subject matter expert on preventing harassment and discrimination, promoting ethical conduct, and creating positive, thriving workplace cultures. Prior to joining EVERFI, Elizabeth was the general counsel and chief ethics officer of the Society for Human Resource Management (SHRM). She also served as a legal and policy advisor to a former Vice Chair of the EEOC; in this capacity, she provided advice to the EEOC regarding harassment, retaliation, and discrimination in the workplace and contributed to the development of EEOC regulations and enforcement guidance. Before joining the EEOC, Elizabeth counseled organizations of all sizes as labor and employment attorney at the global law firm of Hogan Lovells. She has given presentations with the Acting Chair of the EEOC and an EEOC Commissioner, and provided training for EEO investigators, HR professionals, and employment law attorneys on complex workplace issues. Her work has been cited by several news outlets including National Public Radio, the Wall Street Journal, Forbes, Good Day LA, and the New York Times.
Our moderator:
Caitlin Gayles | Manager of DEI Programs, EVERFI
Caitlin Gayles is the Manager of DEI Programs at EVERFI. Everyday, Caitlin has the opportunity to create a more inclusive and equitable workplace for her EVERFI colleagues. Equity and inclusion is the common thread throughout Caitlin's career. Prior to EVERFI, Caitlin was a manager at the U.S. Chamber of Commerce's Institute for Organization Management where she worked with subject matter experts to develop a course on the impact of DEI in the business world. Caitlin graduated from The George Washington University with a Master's Degree in Education and Human Development and from Christopher Newport University with a degree in Communication Studies. Regardless of the space, Caitlin believes in advancing equity and access and creating inclusive spaces for all.