How to Use Financial Education to Drive Change in Your Community
A Conversation with Zelle®, BankNewport, and Think Bank
WEBINAR ON DEMAND
How to Use Financial Education to Drive Change in Your Community
Industrial Bank's commitment to educating the unbanked in traditional and non-traditional ways will reveal one of the reasons they have experienced sustained success since 1934.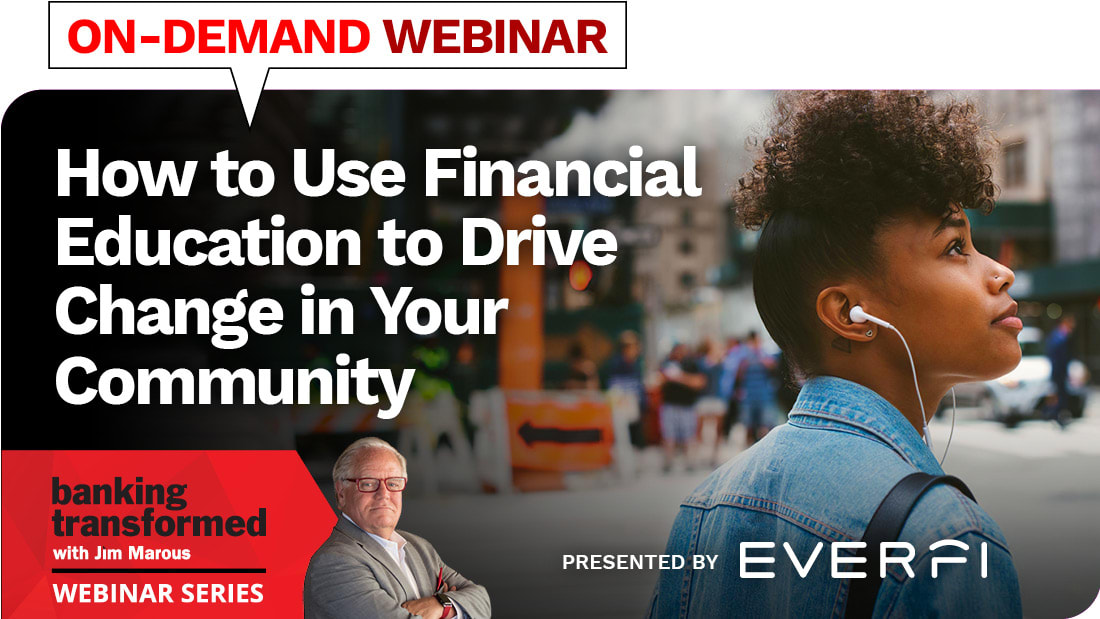 Financial education can play an important role for most organizations, whether they're hoping to support current consumers (or employees), grow their consumer base or support their community through a CSR initiative. Financial impacts in your community during the pandemic make this an especially important time to provide your key audiences with critical information about understanding their financial situations and support making solid and sound financial decisions.
Watch this webinar on demand to hear from experts, Jim Marous, Co-Publisher of The Financial Brand, Jacqueline McSears Boles, SVP Director of Retail Banking at Industrial Bank, and Melanee Woodard, VP Marketing Manager at Industrial Bank and Phillip Gray Clark, Account Manager Partnership Solutions at EVERFI.
What you will learn:
Why investing in your community makes sense
How to use digital financial education as a loyalty tool
Consumer behaviors are changing in this new normal