Can you tell that corporations are changing the way they previously conducted their businesses? In our ever-changing environment, business owners (and their consumers who expect nothing less) are searching for new ways to impact their communities.
As our society continues to pivot from the full lockdown effects from COVID-19, more corporate social responsibility (CSR) trends are emerging and some are here to stay.
3 CSR Trends To Stay
The Continuation of Virtual Community Engagement
COVID-19 has forever changed the way companies communicate with their employees, stakeholders, and communities. We have seen firsthand how impactful these methods of communication, in the form of webinars, virtual team meetings, and more, have proven to be, and will continue to be, for the future of corporate social responsibility trends.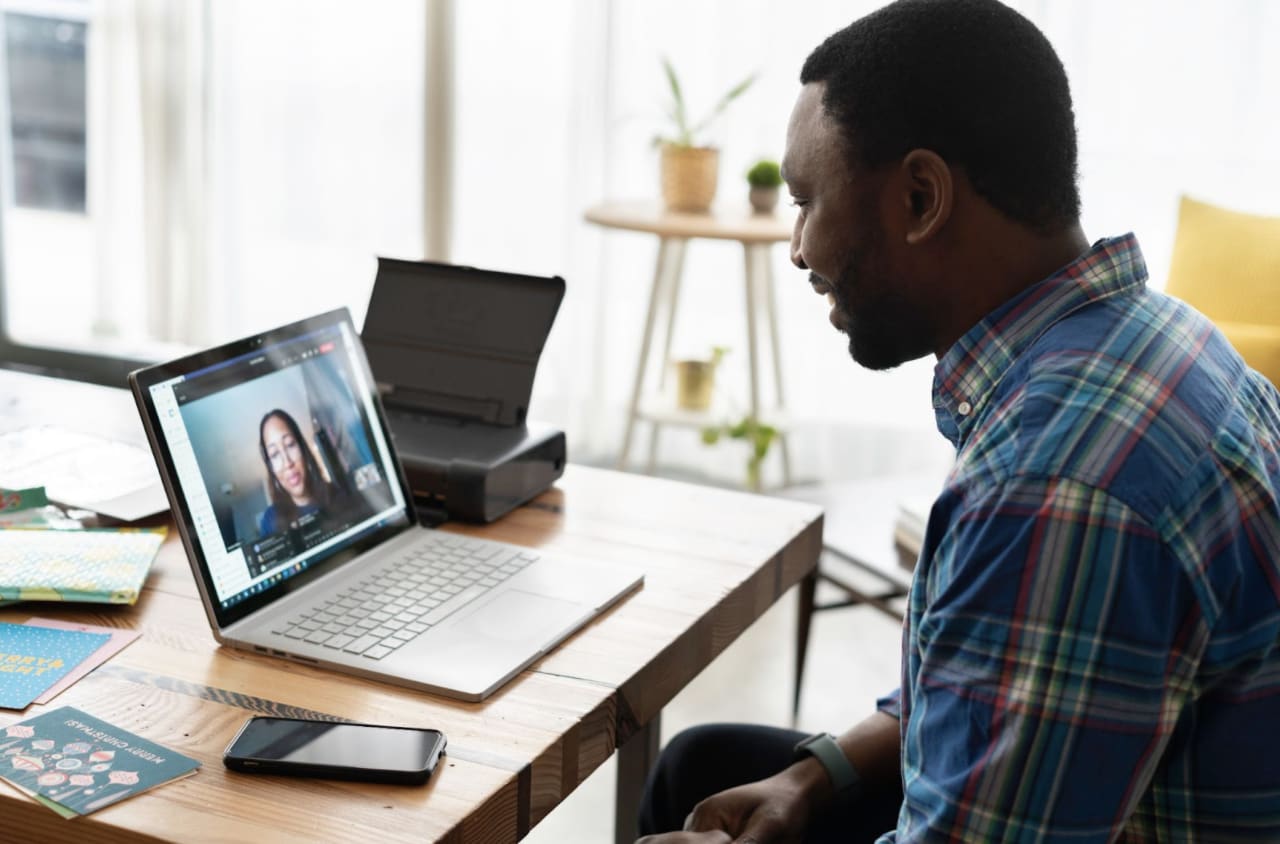 There are numerous benefits of virtual community engagement, such as accommodating workers who live in different areas of the world and ensuring the safety of employees following the pandemic. According to the World Bank Blog, these virtual meetings "also include lowered operating costs and a reduced carbon footprint of companies."
Furthermore, in an article by Sterling Volunteers that discussed nonprofit and volunteer perspectives and individuals' access to volunteer opportunities (both virtual and in person), it was stated that "90% of volunteers gave positive responses" to such CSR activities for employees. 
The article also stated that in 2021, 65% of volunteers voted in favor of "supporting  particular causes," a rise from the 48% of volunteers in 2020. 
Some social responsibility trends that have emerged from virtual volunteerism since the pandemic include:
An increase in volunteerism due to technology (Social media and online searches have significantly helped grow this trend)
A focus on hybrid volunteer engagement, which will give communities more options of volunteering virtually or in-person
A shift in generational volunteerism, with Millennials and Gen Zs leading the pack on volunteer involvement
Organizations who strive to make a difference in their communities through volunteerism have a huge advantage over businesses who put their focus elsewhere. Although we are in better circumstances following the global pandemic, we foresee virtual community engagement remaining at the forefront of CSR trends for years to come.  
Measuring CSR Impact
An important trend that companies will continue to see rise over the upcoming years will be an emphasis on measuring the impact relating to CSR initiatives. There are numerous metrics that go into measuring a company's impact, such as employee engagement, social return on investment, and customer growth and retention, and consistent monitoring of these metrics will help ensure CSR success.  
With there being many metrics that can affect the impact of a business, it can sometimes be unclear as to which ones have the most direct influence. In a 2021 report by the Chicago Booth's Rustandy Center for Social Sector Innovation, PhD graduate, Shirley Lu, has been tirelessly working to determine how companies measure the impact of CSR efforts.  
She said, "What firms do in terms of corporate social responsibility can have incredible impacts on the world. But if we really want to know that impact, we have to be able to measure it."
In 2023, it's imperative that corporations take an active role in tracking key metrics to measure how their products and services are impacting the communities they serve. The more comprehensive CSR measurements are, the more companies will be able to make lasting contributions and see exponential growth within their businesses.
Corporations' Involvement on Current Events
Another CSR trend that is here to stay is companies taking part in initiatives that positively impact their communities. More and more consumers are opting to purchase from brands that take an active part in pertinent world issues.
In a 2022 Deloitte Global survey about Millennials and Gen Z's stance on companies' approach to social change, responsibility, and impact, it was found that these generations "want businesses, and their own employers, to do more."
Furthermore, the survey stated only 16% of Millennials and 18% of Gen Zs feel their employers are committed to environmental causes, such as climate change. These low percentages amplify the notion that businesses need to be doing more for the community in order to gain consumer support.

Courtesy of Deloitte 
Cisco, for instance, is making a huge wave in the corporate social responsibility space with  their response to racism and discrimination. Their campaign helps fund 16 nonprofit  organizations who are working to create better environments for marginalized groups.  With over 3400 supporters for their fund, this company is not only talking the talk, but  walking the walk regarding the betterment of their community.
As companies become more vocal about ongoing paramount topics, such as COVID-19,  racism and discrimination, and environmental matters, society as a whole will be better  equipped for making these necessary, lasting changes.
New CSR Trends for 2023
A Focus on Sustainability
Business owners can expect to see an uptick in sustainability efforts moving forward. Consumers and employees alike would like to see their favorite brands and employers use  more ethical operational practices that are better for the environment, and sustainability programs are a good starting point. 
A recent article by Gartner notes the importance of corporate sustainability and states that  sustainable business "is seen as an opportunity to drive business efficiency and revenue  growth." 
Following the pandemic, this growing matter is making more consumers stop and ask,  "What are businesses' end game, besides their bottom line?" In fact, IBM's 2022  Sustainability Research Brief reported that 93% of its global participants said that the pandemic played a huge role in their views on sustainability. 
There are numerous ways that corporations can become more sustainable, from helping to reduce pollution to protecting biodiversity, and we foresee this trend being centered in future CSR initiatives.
The Necessity of Equity and Diversity
Fair opportunities, differentiated support, and inclusion of people from all backgrounds are extremely important CSR social responsibility trends that we will see in 2023. Equity and diversity in the  workplace is taking the lead as more corporations are conducting trainings that focus on these issues and providing solutions to build and maintain trust, commitment, and a safe  work environment for their employees.
In the upcoming years, you can expect to see more companies making diversity, equity, and inclusion a priority within the communities they serve. In 2022, Deloitte conducted a  survey that gave insight on diversity, equity, and inclusion efforts amongst its workforce of industry professionals.  
The survey concluded that the company was on track to reaching their 2025 company DEI  goals, which included the following: 
Increase the number of Black and Hispanic/Latinx professionals in their US workforce by 50%

Increase US workforce female representation to 45%
Increase the amount of addressable spend on diverse suppliers to $1B
Address talent experience disparities so Black, nonbinary, Hispanic/Latinx, and  LGBTQIA+ professionals feel they can be authentic at work (currently 83% feel they  can bring their authentic self to work)
Courtesy of Deloitte 
Deloitte's survey depicts what business owners, employees, and consumers have been witnessing firsthand for the last few years — people want to be acknowledged, included,  and given fair opportunity in their place of employment and these rights are non-negotiable. 
Equity and diversity efforts are rapidly growing and will remain at the forefront as  generations like Millennials and Gen Zs continue to push for workplace change. 
Employee Volunteer Programs
An excellent way for companies to simultaneously build team morale, increase job satisfaction, and play an active role in the community is through implementing employee volunteer programs. This is a CSR trend that is continuously growing, and we will surely see its impact in 2023.
Virtual volunteering has increased tenfold since COVID-19, with many corporations and its employees offering services to their community, like online tutoring and mentoring, live training classes, or administrative services to nonprofit organizations.  
This recent article dives into the future of corporate volunteerism, and it states that  employees "want to work for a company that they believe is morally responsible and aligns with their values as individuals." 
Volunteer programs can have a lasting, positive effect on our society, and now is a great time for corporations to look at these programs from a wider perspective to ensure they are the best fit for all involved parties.
CSR Trends for 2023 and Beyond  
The global pandemic was an eye-opener for many people. As consumers look to their favorite brands to help lead the way with effective CSR activities for employees and initiatives, these companies now have a social responsibility they must uphold.  
It's important that companies take note of what is working and what can be improved upon to not only create success within their internal communities but also within the external communities they serve.